Last Tuesday was the Undergraduates' Recognition Day for School Year 2013-2014 in LSGH. Our son was one of the Grade 2 awardees.
Justin received a silver medal for Christian Living and a Certificate of Recognition (Academic Excellence) for being one of the Top 10 students of his batch.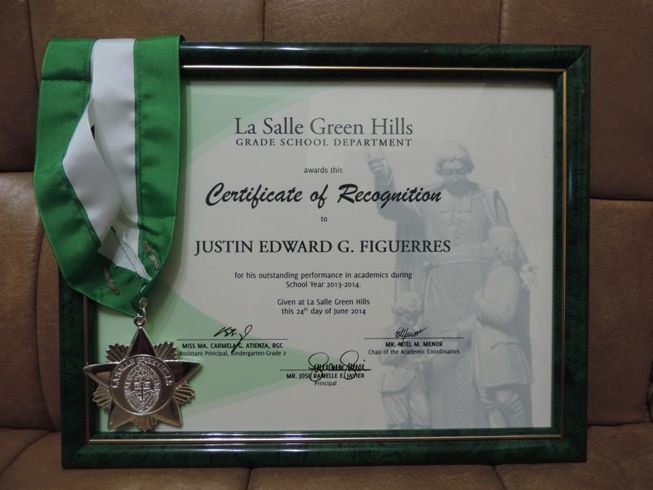 Congratulations, Justin! We are so proud of you!