In line with Musikgarten Manila's May 31 recital, all student participants had a photo shoot at The Photoworks Studio in Ortigas, Pasig City last May 24. This will be used for the souvenir program. Justin was asked to bring his drum sticks for the photo shoot, plus two different costumes and accessories. I didn't want to spend for his costumes for the photo shoot anymore, so we made do with what we have at home. Justin has a black hat and suspenders that he used in a school activity last January, and we used those to create a Bruno Mars look for him.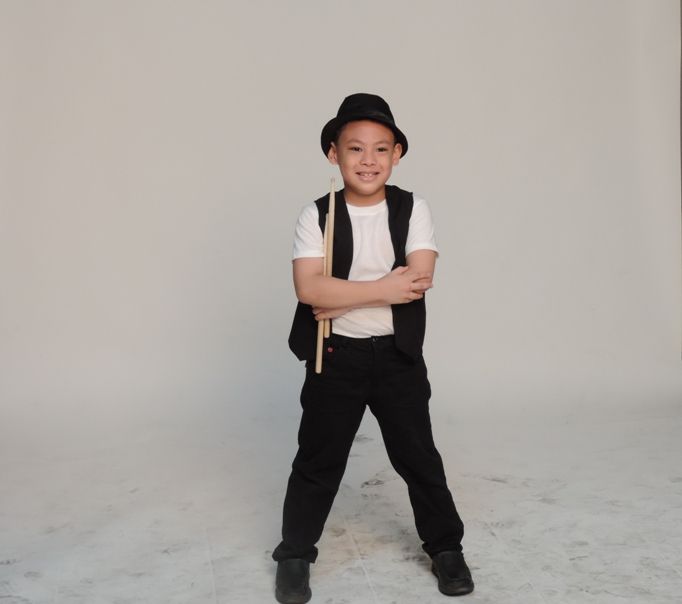 Oh, we were all such stage parents! While the official photographer was taking pictures of our children, the parents were also clicking away at every opportunity while the stars of the recital posed against the white studio background.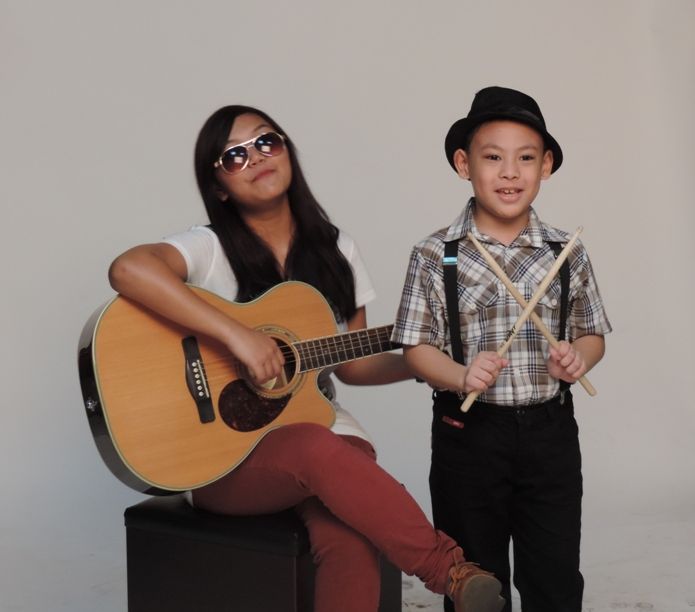 We also asked Teacher Pepe Herrera to pose with Justin in this souvenir shot.
It took several hours for the photo shoot to finish. It was tiring but fun.