Justin's first day of class was last Monday, June 16. He's officially in 3rd grade. We didn't get the chance to practice waking up early before school started, so I was a bit apprehensive that we'd wake up late on our first day of school. Everything went smoothly, however, which was good! Parents are allowed to accompany their children to school on the first day of class, so I rode with my son on the school service and dropped him off at his classroom. That allowed me to take a picture of him with his classmates inside their new classroom.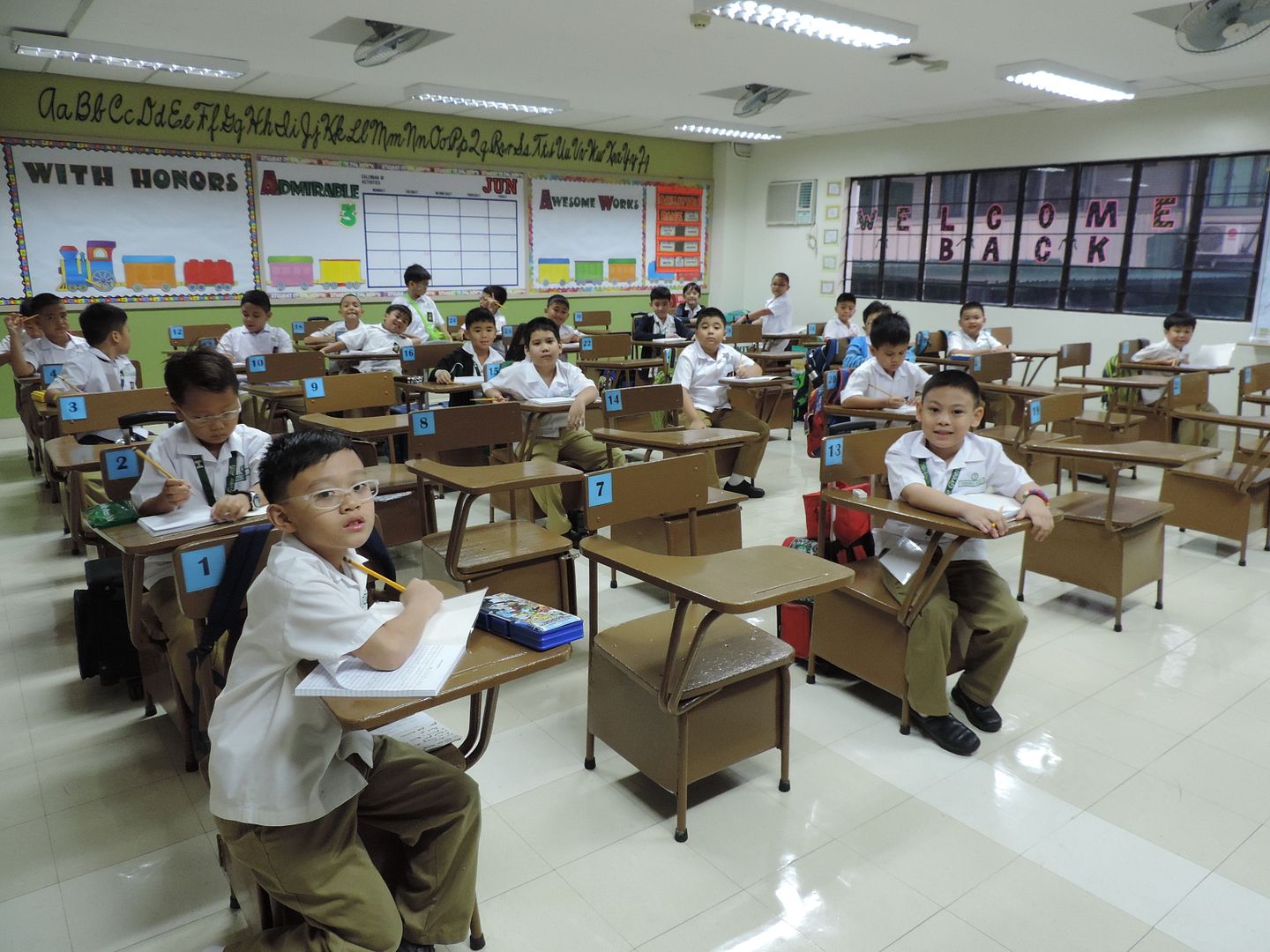 When he got home, we went directly to the optical shop nearby to get his eyeglasses. These were prescribed by his ophthalmologist because he was diagnosed to have refractive error. Now, all three of us (Daddy, Mommy and son) are wearing eyeglasses.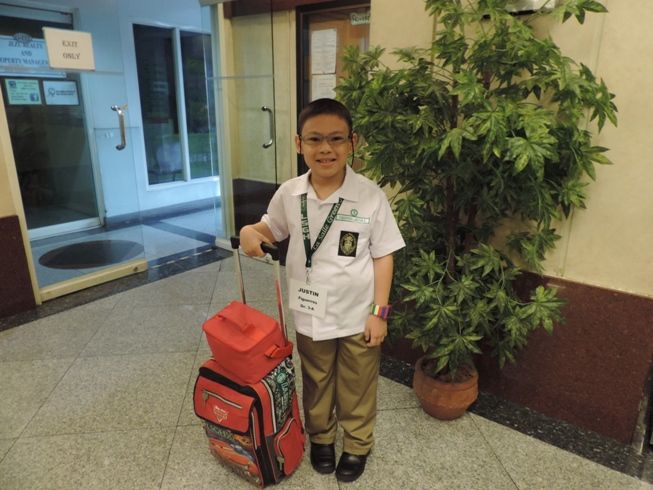 Their first week in school was quite relaxed because it was basically just orienting the students with their new classroom, new teachers, new schedule and new curriculum. I hope he enjoys 3rd grade with old and new classmates and teachers.