We woke up early the next day because we wanted so much to see Pico Beach before leaving Pico Sands Hotel in the afternoon. Of course, we had to have our power breakfast first before swimming at the beach. Buffet breakfast for hubby's group was served at Lagoa and at Pico Restaurant and Bar.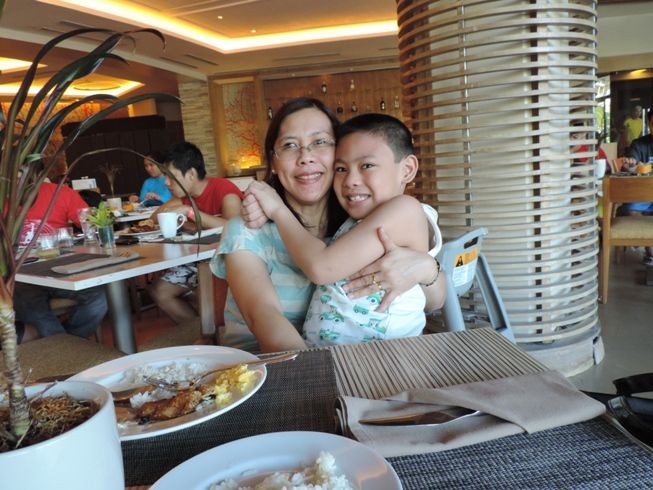 Because it was
Mother's Day
, Justin gave me a sweet kiss and a power hug before heading to the buffet area.
One look at these pictures and you'll know that we had a delicious breakfast.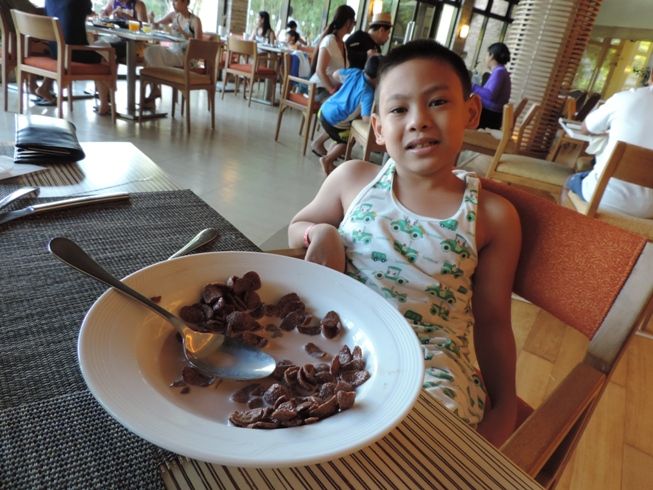 Our son was already content with bread and cereals, though. After breakfast, we went back to our hotel room to change into our swimwear. Then, we went to Pico Beach through a free shuttle bus that takes the guests to the beach and back.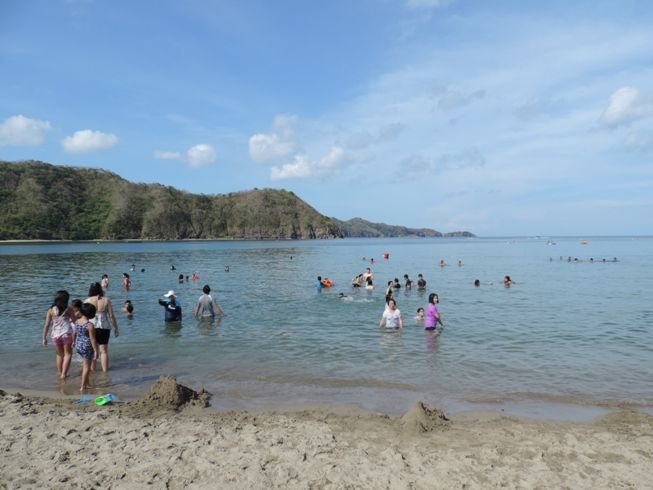 Pico Beach
is 1.5 km long with clear water and fine brown sand. Lush, verdant mountains embracing the beach are an added attraction in the area.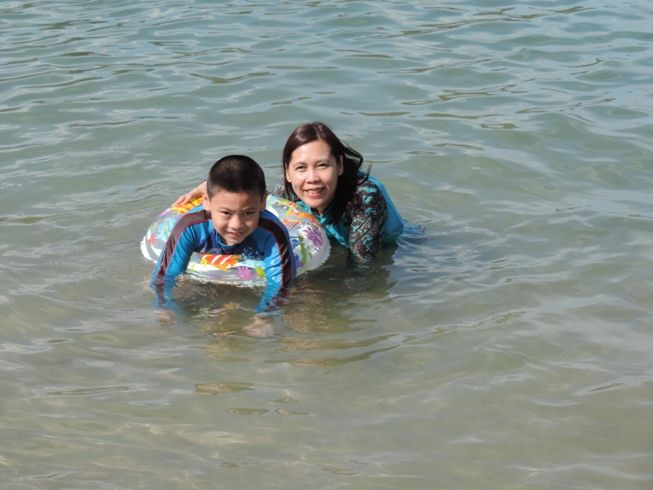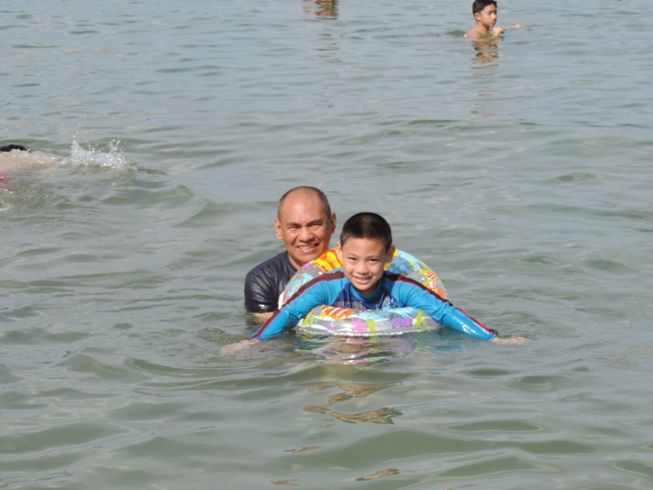 We stayed at
Pico Beach
for a couple of hours, but we had to be back to our hotel room before 12noon because hubby's group will be leaving Pico Sands Hotel after lunch.
That floater came all the way from Manila. We had to bring it to Nasugbu, Batangas because Justin doesn't know how to swim yet, and that's the only way we knew how he could enjoy his pool time and beach time more. Now, that gave me an idea of what summer class to enrol Justin in next year.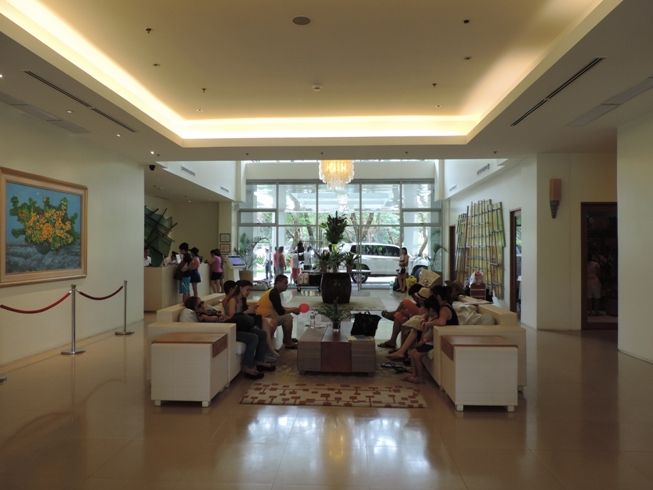 Our overnight stay at Pico Sands Hotel was over too soon, but we really had a wonderful time there.
Pico Sands Hotel
Pico de Loro Cove, Hamilo Coast
Nasugbu, Batangas