We went with my husband to Pico Sands Hotel in Nasugbu, Batangas for their company summer outing last May 10. It was a much needed and well-deserved relaxation. It was also the first time this year that we're seeing the beach and taking a dip in the pool, so it was an eagerly awaited occasion. Our son was really looking forward to it. The trip from Ortigas to Nasugbu took almost 3 hours; that included several stopovers for buying food and taking pictures along the way.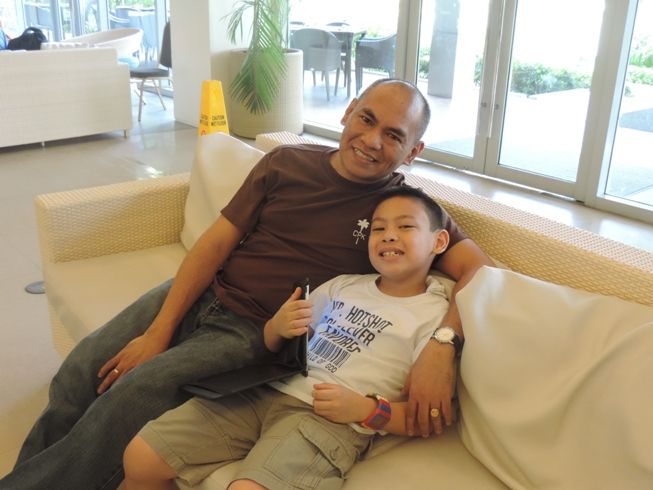 Lounging at the lobby of Pico Sands Hotel
We arrived at Pico Sands Hotel at around 10:30am, but we waited for 3 ½ hours before we could finally get inside our hotel room because they strictly implemented the 2pm check-in time. While waiting, we surveyed the area to see what activities we could do later in the afternoon.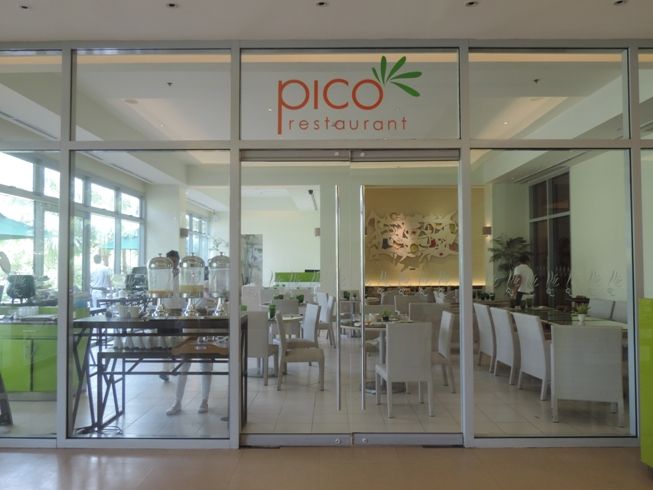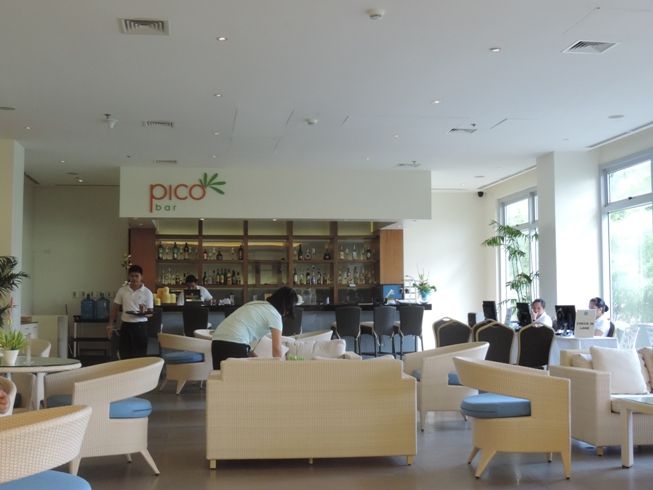 At the hotel lobby, you'll see
Pico Restaurant and Bar
.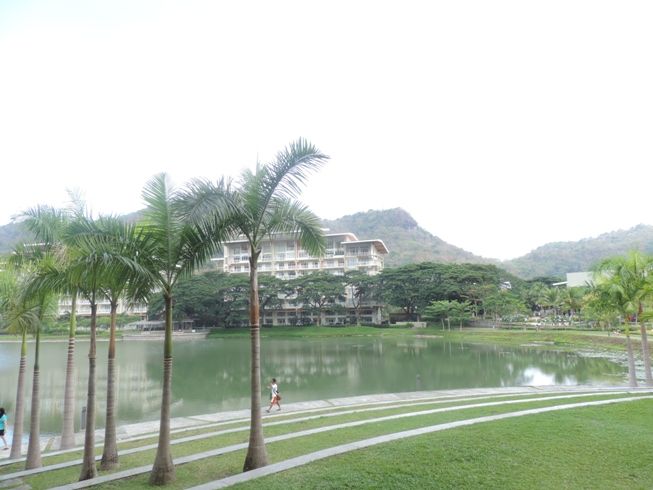 Outside lies the beautiful man-made lagoon.
There's also a playground nearby which is exclusive to members of
Pico de Loro Beach and Country Club
.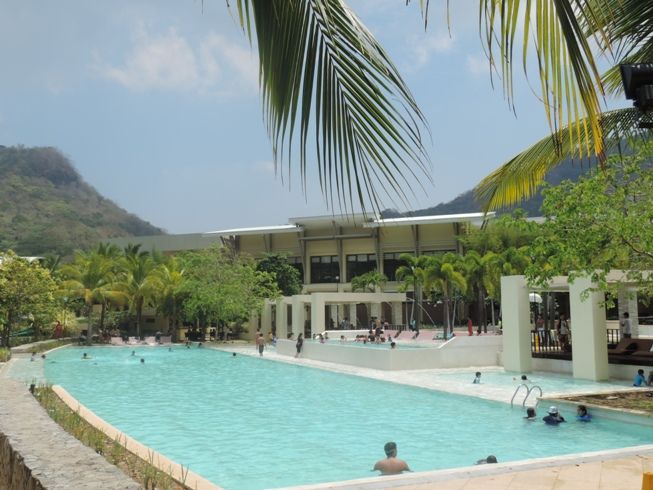 And the best part, as far as our young man was concerned, was that there were three outdoor swimming pools at Pico Sands Hotel.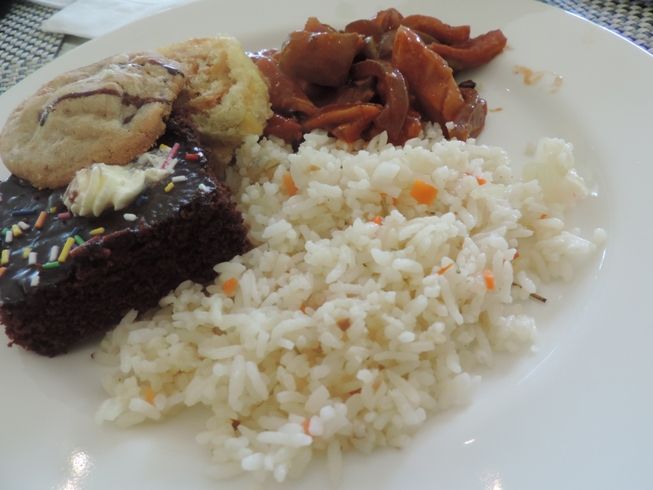 After a brief tour of the area, we decided to have lunch at
Pico Restaurant and Bar
. Hubby and I tried their Continental lunch buffet, while we ordered pasta a la carte for our son. We forgot to take a picture of our son's plate, though. Our food was okay, although there were only a few items from the buffet table that we really liked.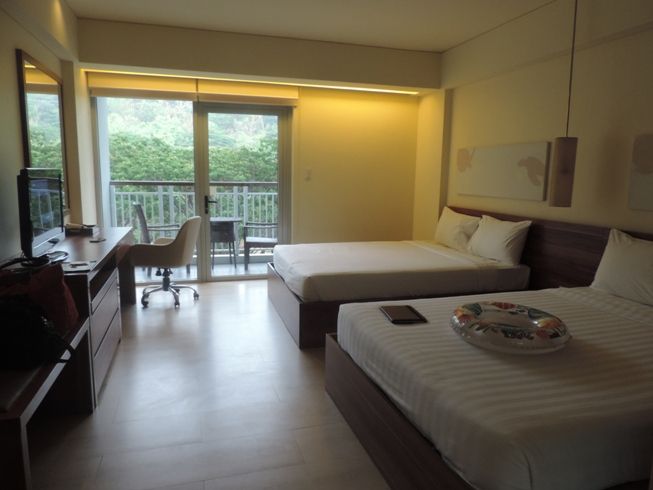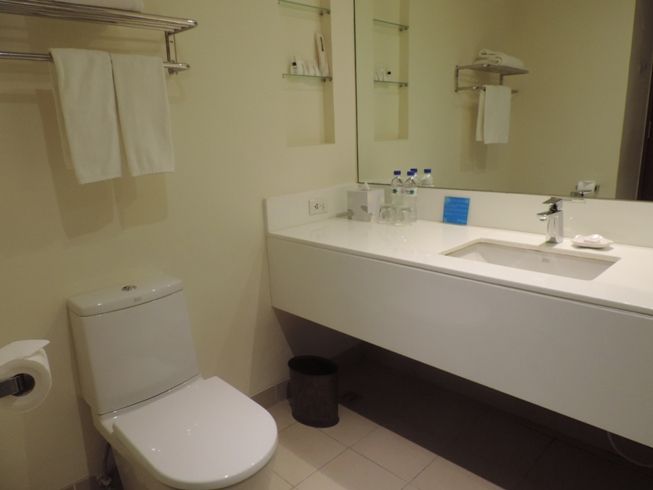 Finally, we were allowed to get inside our
Premiere Mountain View
room. Here, we rested for a few more hours before we finally hit the pool area.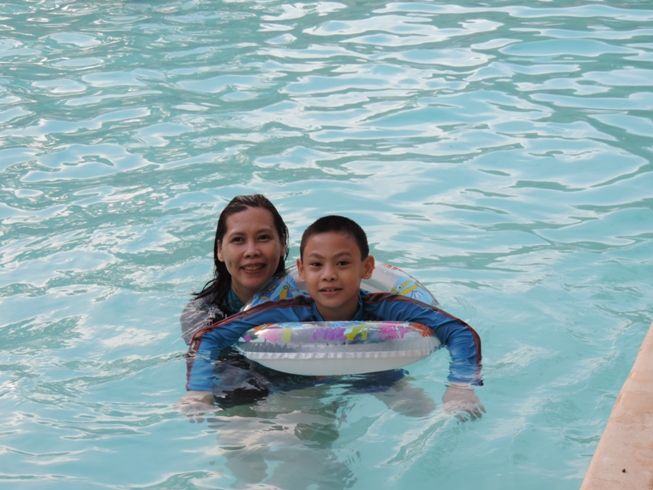 My son and I tried all three pools.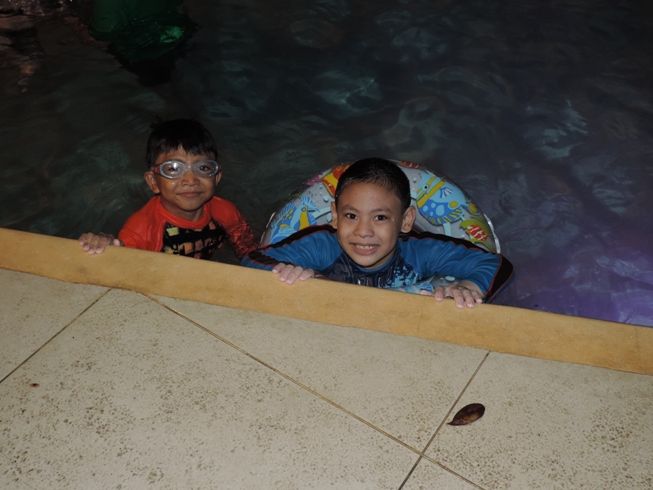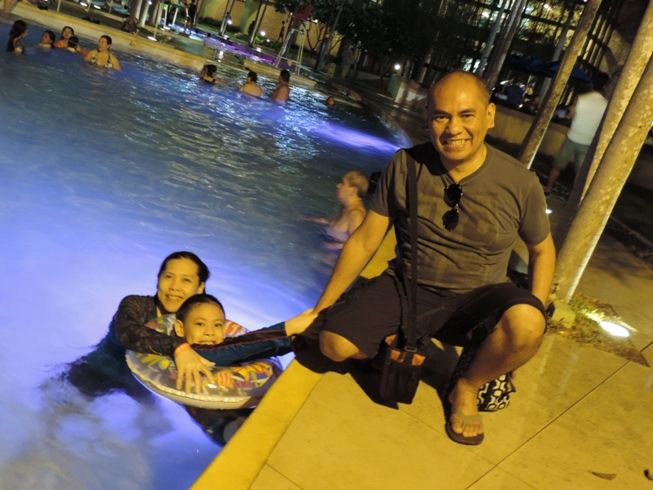 The water was warm, so that made staying in the water, getting out and going back again more fun for us, but oh, how time flies! Before we know it, it was already dinner time.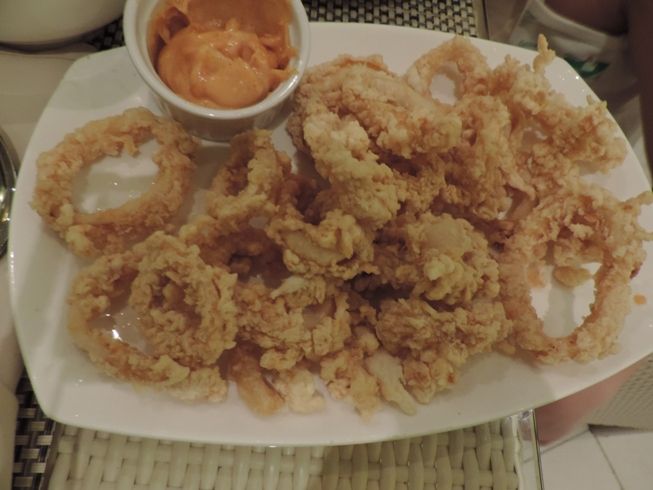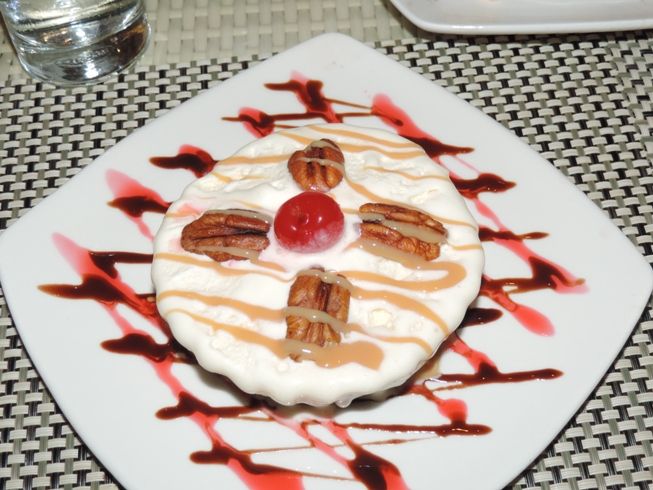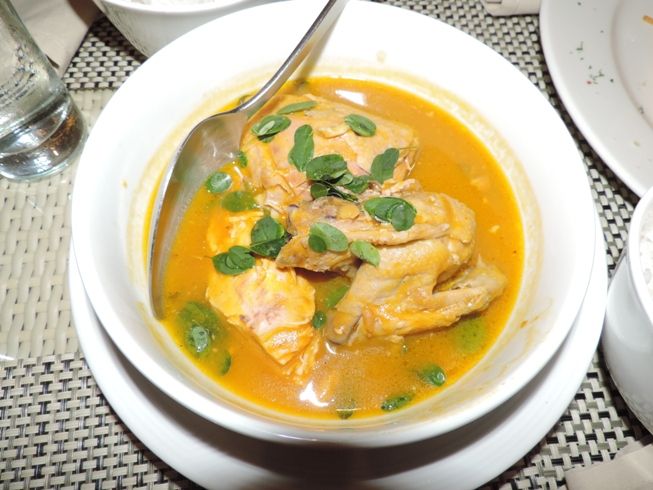 We had Spaghetti Bolognese, Calamares, Tinola ni Pikoy and Frozen Turtle Pie at Pico Restaurant and Bar. Everything was delicious! (Watch out for my blog post on this in
Delight My Appetite
). We're off to
Pico Beach
tomorrow.