I have personally witnessed a family member suffering from alopecia areata several years ago. My younger brother had circular bald patches on his scalp which was eventually treated with steroid injections. His hair loss was mainly due to stress.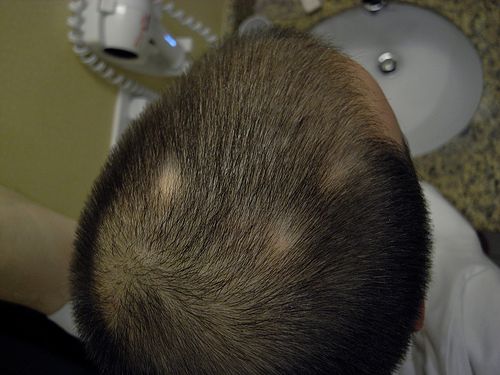 Photo credit: Marbohair
Alopecia areata
is an autoimmune disorder where the immune system attacks hair follicles resulting in weak hair strands that are easy to pluck. Bald patches start appearing on the scalp that may join together and eventually render an individual hairless. Aside from the scalp, lopecia areata may also attack other hairy parts of the body, like the eyebrows and pubic area.
Alopecia has many types, which include pattern hair loss or common baldness, telogen effluvium or temporary hair shedding, and alopecia areata which is the hardest to treat. It also affects both genders.
Abby Asistio's Battle with Alopecia Areata
Singer-songwriter Abby Asistio knows all too well how it is like to live without hair. She has suffered from alopecia areata at a very young age, losing her hair little by little until she decided to shave it all completely. She tried various hair loss remedies when she lived in the US for several years, including chemical-based products, but to no avail.
"I went through a lot of tough periods in my life. Growing up, I accepted the fact that I could never meet that standards set by the world when it comes to beauty. If I were to even fit in and be considered normal, I must resort to hiding under hats, bandanas and my ever reliable wigs," said Abby.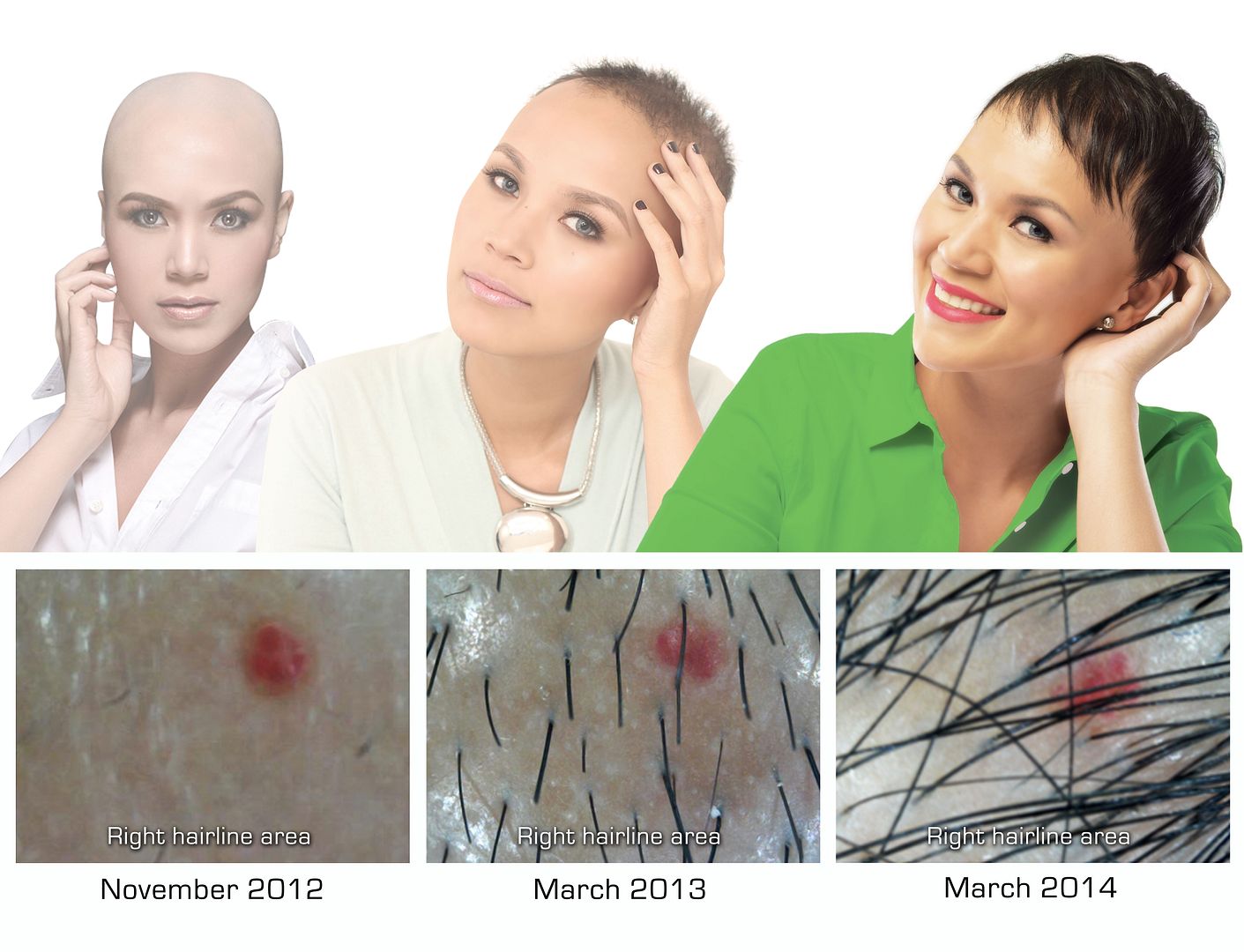 When she was starting to finally embrace her "baldness," family and friends prodded her to give Novuhair a try. After a few months of regular use, she saw significant results.
"It was the first time since I was diagnosed with the disease that I actually saw hair growing on my scalp. I never stopped using Novuhair since," remarked Abby.
Now, things are looking bright for Abby. She recently launched her album "Beautiful," an accurate reflection of how she feels after she finally found the cure for her alopecia areata.
"I have found my purpose and hope I can continue to inspire others with my story and music. I realize now that more than a disease, I have been given a gift to impart my testimony. Indeed, one must never give up hope." said Abby.
Novuhair 2-in-1 Plus One
Among the products available in the market today that lelps treat alopecia areata is Novuhair. Dubbed as nature's answer to hair loss, Novuhair is made from all-natural ingredients, including moringa oleifera, panax ginseng, virgin coconut oil, as well as the essential oils of rosemary, peppermint and lavender. Collectively these ingredients help improve blood circulation and increase nutrient flow to the scalp.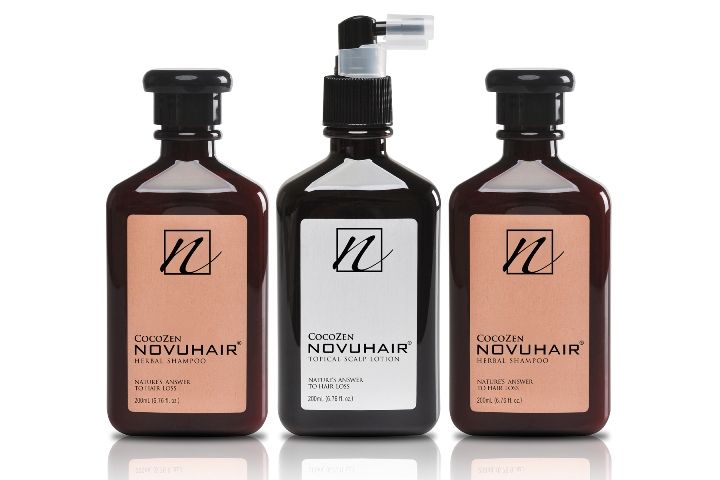 Now, here's the good news! In response to growing demand from its users both here and abroad, Novuhair is now available in a special 2-in-1 Plus One pack, a combo that includes Novuhair Shampoo, Topical Scalp Lotion, plus an additional bottle of Novuhair Shampoo.
Novuhair Topical Scalp Lotion is available in all Mercury Drug Stores and other leading drug stores nationwide as an individual purchase, part of a combo pack that includes a bottle of Novuhair Herbal Shampoo, and a 3-in-1 pack that includes the herbal shampoo and herbal conditioner.
For more information visit www.novuhair.com, like the brand's official Facebook Page at Novuhair Official, and follow it on Twitter at @NovuhairUpdates. You may also call the Novuhair hotlines at 4136570 and 09228830575.