Just like his lolo (grandfather) who used to play drums in a band, Justin is also interested in playing this musical instrument. That prompted me to look for a place that offers drum lessons. We first inquired at Yamaha School of Music, but we enrolled him at Musikgarten Manila because it was cheaper by one thousand pesos. Besides, we only have to walk to get there. Last Tuesday, April 15, was his first session with Teacher Pepe Herrera.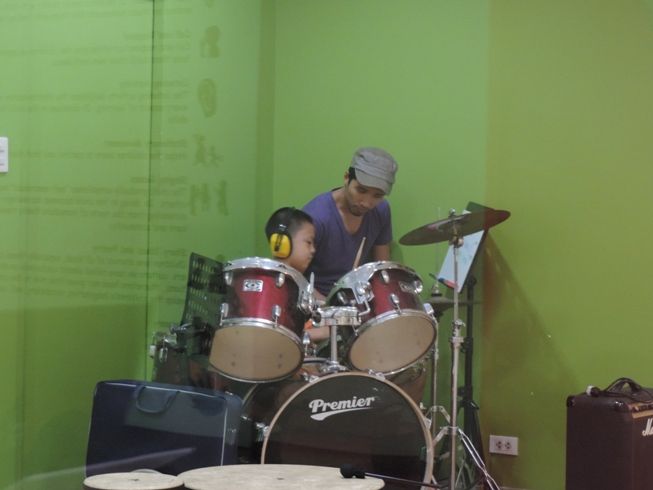 Justin with Teacher Pepe
The first drum lesson was held at Musikgarten's Musical Playground because the designated room for drum lessons was being soundproofed at that time. I wasn't allowed to get inside, but I could see Justin and Teacher Pepe through the glass door.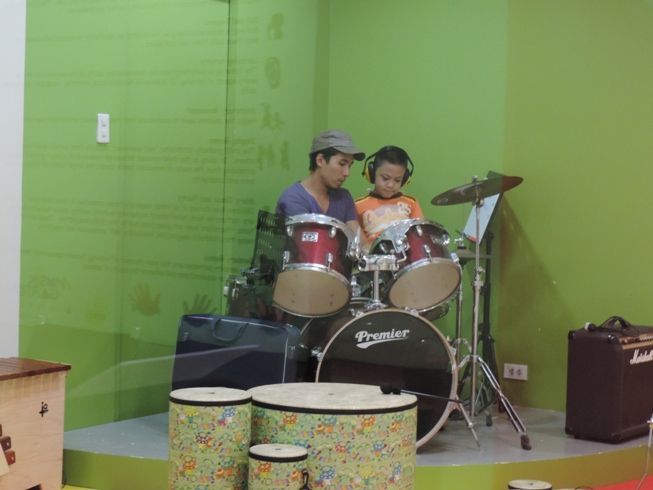 We enrolled Justin for the 10-session
Drummer 101
course which costs Php6,200. Each session is 45 minutes long. If Justin enjoys it, then we'll decide if we'll enrol him again for the
Beat Master
course.
Musikgarten's Musical Playground
Because I have a Robinsons Privilege Card, Justin was also allowed to play for one hour at
Musikgarten's Musical Playground
for free.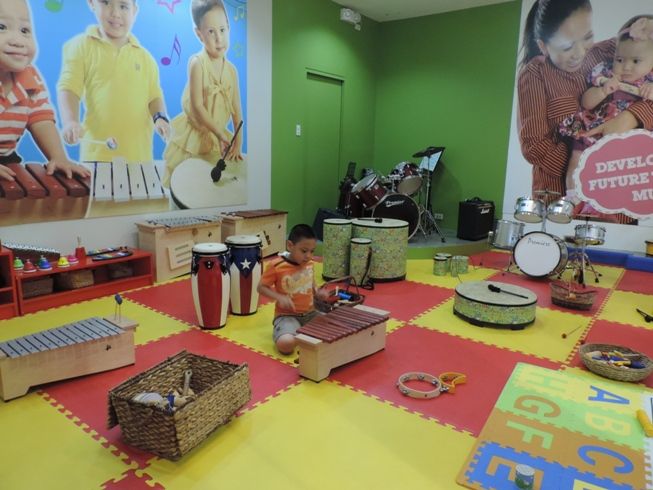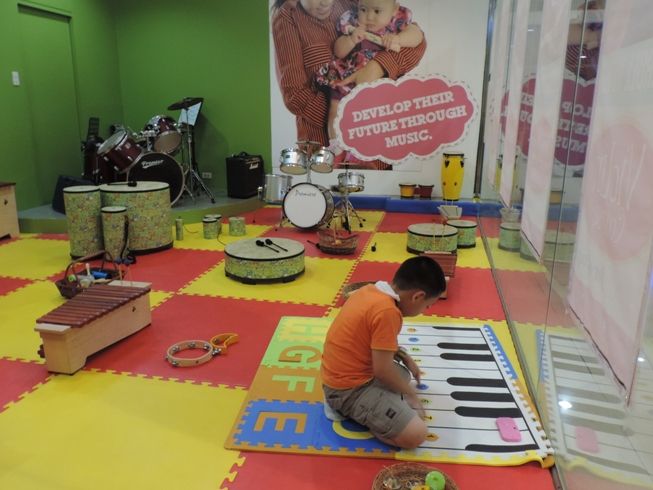 Before we finally left Musikgarten, Justin played the drums again to show me what he has learned that day from Teacher Pepe.
I really wanted my son to learn to play a musical instrument because I know that it will be good for him. Not only will he acquire new skills, but he will also have an outlet for releasing his excess energy.
Studies have also shown that learning music has positive effects on kids. According to raisesmartkid.com, learning music offers the following benefits:
• It enhances language acquisition.
• It improves memory.
• It promotes listening and motor skills.
• It improves spatial-temporal reasoning.
• It develops discipline necessary for academic achievement.
If you want to develop your kids' musical talents, too, then I suggest you try Musikgarten Manila. Aside from drum lessons, they also offer voice, violin, guitar and ukulele lessons. They also give stage performance and special acting workshops, plus courses in songwriting and songwriting with recording.
Musikgarten Manila
4th Level, Robinsons Galleria
Quezon City
Telephone No.: 571-4928
Email: musikgartenmanila@gmail.com
Website: www.musikgartenmanila.com