Justin and I have attended two kiddie parties held at different Shakey's branches, one at Shaw Zentrum in Mandaluyong City and the other one at Katipunan, Quezon City. The birthday celebrators were Justin's classmates, Ram and Diego. Ram celebrated his 7th birthday last February 23, while Diego had his birthday party last March 16.
Ram's Party
Justin said Ram is his third best friend. That's the reason why he said we shouldn't miss his 7th birthday party. In keeping with the Justice League party theme, all the kids were given Superman capes to wear with matching Superman party hats.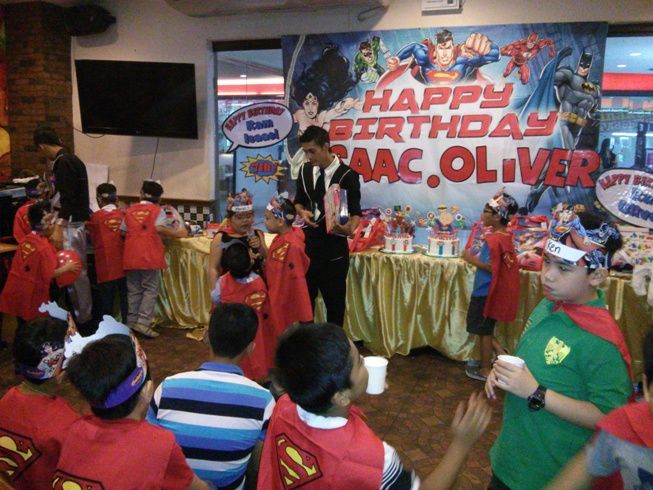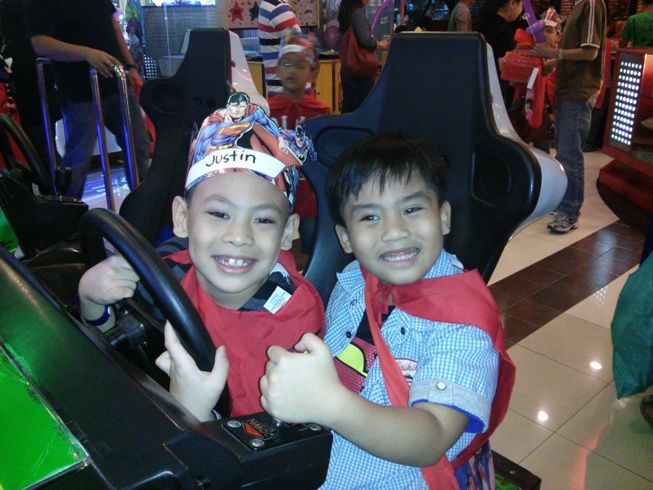 The guests loved the lively host who also performed magic tricks for everyone. He made the audience laugh because he was funny, and he had a great sense of humor.
Diego's Party
Despite being held early, Diego's Lego-inspired party was held well-attended by his classmates because it's already vacation time for the kids. This was where we got to see Shakey's Giant Pizza, a 32-inch round pizza with approximately 121 square cuts that can feed 30 to 40 people.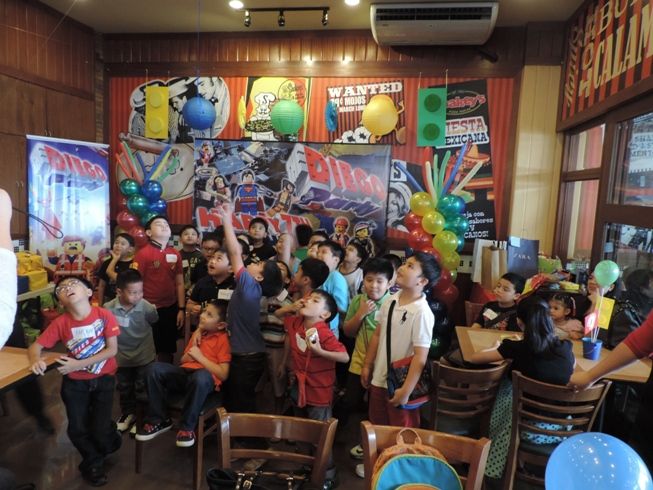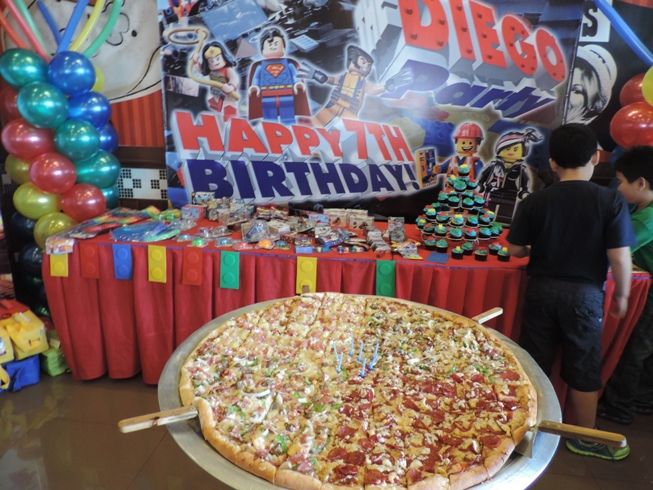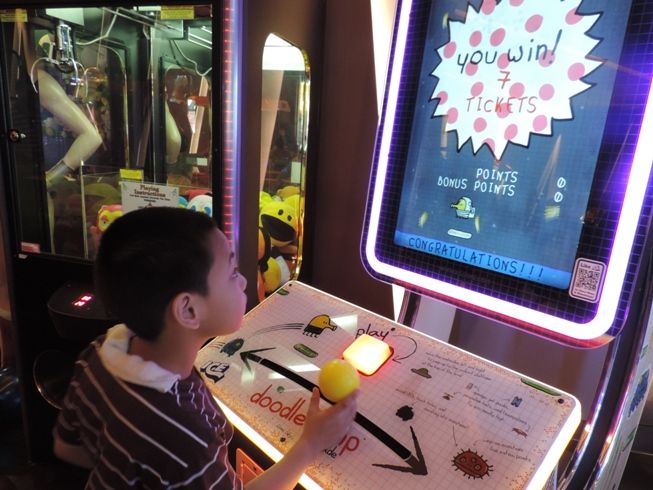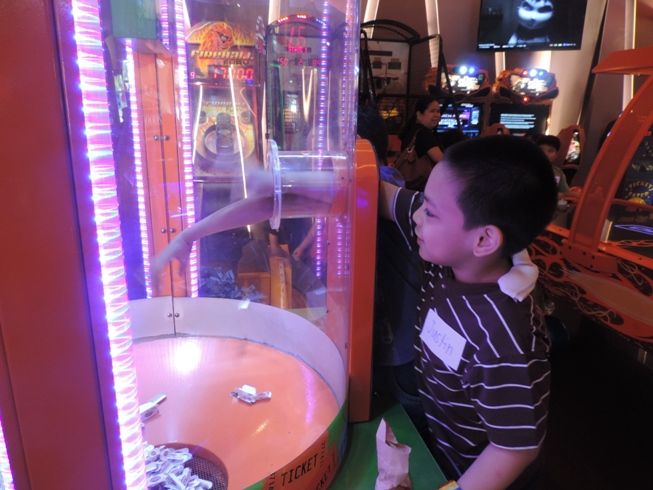 The kids likewise had a blast playing at
Shakey's Fun Zone
(a mini arcade area) before, during and after the party. This was also one of the things that Justin really enjoyed at Ram's birthday bash.
We're really glad we attended these two Shakey's kiddie parties because we enjoyed the games, the food, the camaraderie, and yes, Fun Zone!