Justin and I attended Diego's 7th birthday party this morning. Diego is Justin's classmate who I think is the youngest boy in their class. I got to participate in one of the games in the party, along with two other mommies, for which I got a kite as a prize. Upon reaching home, Justin said he'd like to stay outside the condo building so that he could fly his kite. Because I was in a hurry to do my blog posts and to catch up on some of my work backlog, I told him he could do that later in the afternoon, but he wouldn't budge, so I let him be.
Justin was so elated to see his kite being dragged along by the wind. See that smile on his face?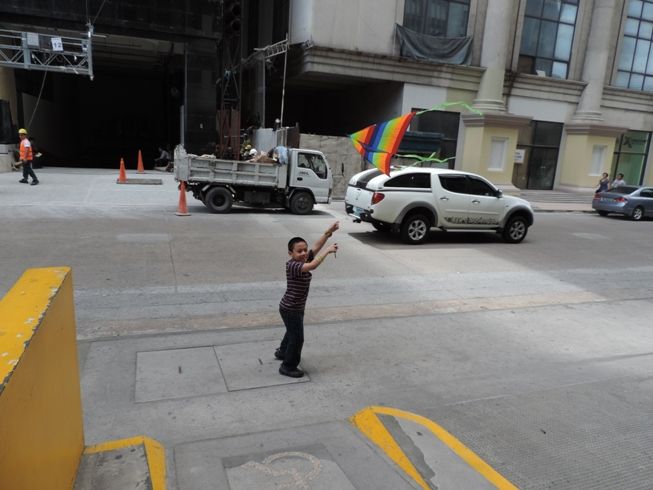 He flew his kite for about 20 minutes while I stood beside the guard station taking pictures of his unbridled childlike happiness.