We had an impromptu Valentine's Day dinner courtesy of hubby. Pancake House was teeming with customers that night, but we were glad that they were still able to accommodate us. Our Hearts' Day dinner fare consisted of Pan Chicken Special Set, Beef Tapa and Spaghetti with Meat Sauce.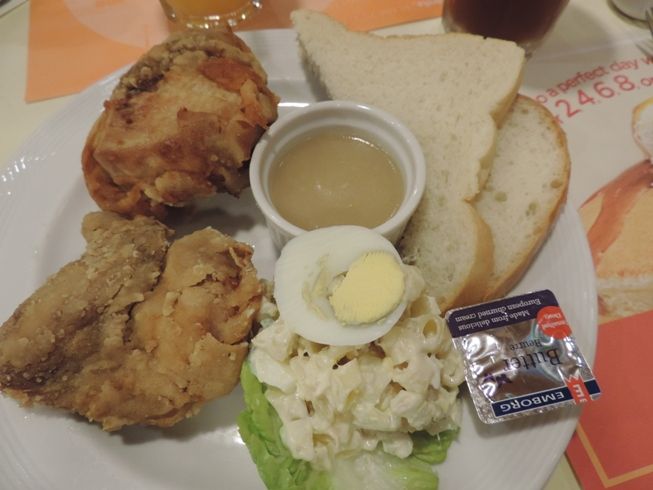 Pan Chicken Special Set, Php246.00
Included in this
Pan Chicken Special Set
were 2 pieces of Pan Chicken with Gravy, Tuna Macaroni Salad, Buttered Toast and Iced Tea. I loved everything, especially the Pan Chicken and Tuna Macaroni Salad. One thing I noticed though was that they served regular sliced bread and not toasted bread. I ate some of the bread but decided to pair my Pan Chicken with Garlic Rice instead.
Beef Tapa, Php240.00
Hubby opted for a classic Filipino favorite
Beef Tapa
which was served with a sunny-side up egg, garlic rice and mango-tomato salsa. I could only assume that he enjoyed his meal because he finished it in a jiffy. Lol!
Spaghetti with Meat Sauce (Kids' Meal), Php131.00
We love Pancake House's
Spaghetti with Meat Sauce
! It's one of the best-tasting spaghettis we've had! You should try it, too!
So how was your Valentine's Day?
Pancake House
4th Level, Robinsons Galleria
Quezon City