I'm a busy work-at-home mom who can't afford to get sick. I want to be well, stay well, and live well. Unfortunately though, small things like the common cold or an itchy throat gets in the way of achieving my healthy living goals. That's why I was glad that Strepsils, the leader in throat care worldwide, recently launched the 'Live Well' campaign with celebrity mom and health advocate, Maricel Laxa–Pangilinan to remind people of what they need to do when an itchy throat starts distracting them from everyday life. This event (which I wasn't able to attend) was held at M Café in Makati and was attended by accomplished Otolaryingologist/ENT, Dr. Ceasar Mejia, and popular radio DJ and event host, Tracy Abad.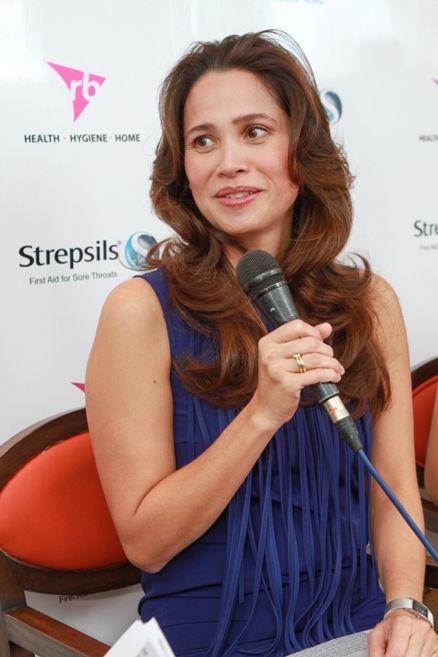 Maricel Laxa lives a multifaceted life as a celebrity, radio DJ, public speaker, columnist and many others, but she considers being mother to five children and wife to Anthony Pangilinan as her most important role, and keeping her family healthy is at the top of her list of priorities. "Especially in this weather and with everything that my kids and husband and myself are faced with everyday – pollution, sudden dips in temperature, the stresses of work and school, things like an itchy throat can easily become a sore throat," Laxa admits. She says that in order to stay healthy, she makes sure that her whole family drinks enough water, gets plenty of rest and keeps Strepsils handy at all times.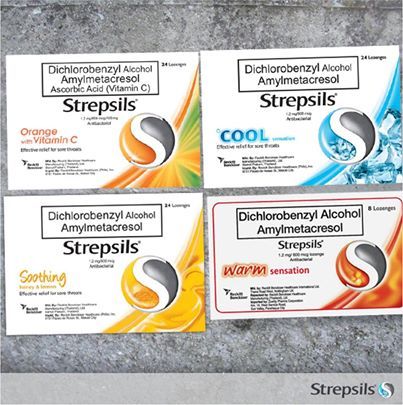 Photo courtesy of: Strepsils Philippines
"There are people who disregard sore throats as something they have to bear with until their cough, colds or flu develops. But a sore throat can easily become a serious thing. A lot of people don't know that a sore throat comes from bacterial or viral infection. It can also be caused by environmental factors, as well as voice misuse, smoking and sudden changes in temperature," said Dr. Ceasar Mejia.
It is a common practice among Filipinos to suck on mentholated candies to help soothe a sore throat, but while mentholated candies can soothe the throat, this is only very temporary. "Mentholated candies are just sugar-laden treats laced with menthol which can temporarily soothe the throat but does not really address the real cause of sore throat, such as virus or bacteria" Mejia said.
Laxa and Mejia said that the first aid for any kind of sore throat would be to drink water, rest more and take Strepsils. Drinking water hydrates the body, resting allows the body to heal itself, and Strepsils provides immediate and long-lasting throat relief. Strepsils contains two powerful ingredients – Amylmetacresol and Dichlorobenzyl Alcohol – delivered gently in a lozenge that relieves pain in as fast as five minutes and provides relief for up to two hours.
During the event, Tracy Abad herself gave tips on how she takes care of her throat. A new Strepsils product was also launched, Strepsils Warm, the newest variant of Strepsils containing ginger that provides a warming, comforting sensation.
Strepsils is available in major drugstores, supermarkets and convenience stores nationwide.