Justin has been attending the Math Coaching Program since July, together with five other Grade 2 boys. Last January 16, four of the boys were sent to the MTAP Elimination Round which would determine what school and which teams would compete in the next level, the Area Finals. Only three students would be part of the team that would compete in the Area Finals, and luckily, my son became part of the team. The Area Finals for Area 2 schools was held last January 30 at Pasig Catholic College. That was my son's first ever MTAP competition, and of course, I was there to provide moral support.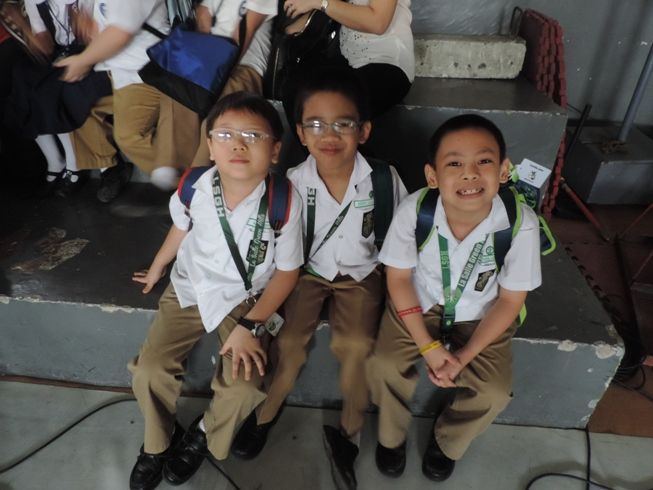 LSGH Grade 2 Team during the MTAP Area 2 Finals: Uan, Theo and Justin
To be honest, I wasn't expecting anything because I know that it's the boys' first time to compete and to work as a team, but for first-timers, I think they did pretty well, despite their squabbles early on in the competition. They had two mistakes in the Easy Round, 1 mistake in the Medium Round and no mistakes (perfect!) in the Difficult Round. When the scores were tallied, the scores of the LSGH boys and that of PACE Academy's team tied for third place.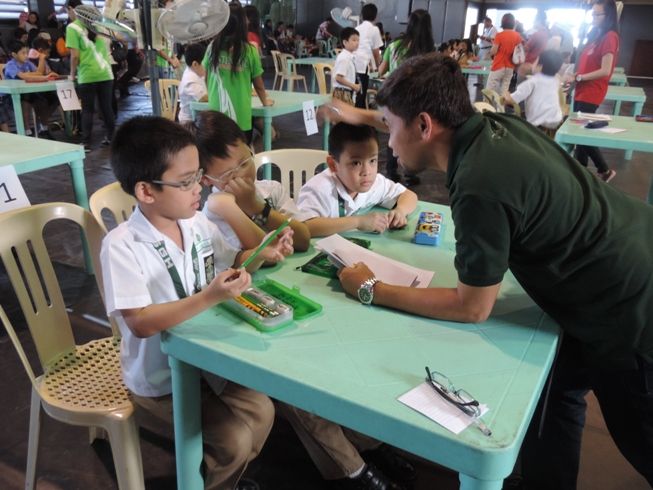 That's when we parents became excited! A tiebreaker was given to both teams. Unfortunately, the LSGH boys lost to PACE Academy by 2 points. The Grade 2 LSGH boys were ranked 4th overall, and because their score was high (53 out of 60), they qualified for the Sectoral Level Finals which was held yesterday. Sadly, the boys weren't able to participate because they had to take their achievement tests on three subjects yesterday. The Math Coordinator said the achievement tests have to be prioritized. My son felt a bit sad, but I consoled him with the thought that they can compete again next year, well, that's assuming that he will be invited to join the Math Coaching Program again in Grade 3.