Have you found yourself in similar situations? You leave your smartphone for two seconds, and you discover your toddler has left mucky, yoghurt covered handprints all over it, or you give your iPad to your 5-year-old and ended up with a screen smashed to bits and a big repair bill. These incidents can really stress you out and ruin your day, but there's a way to prevent these things from happening with the help of OtterBox, the No. 1 selling smartphone case in the US that can protect your favorite toys in even the most chaotic kiddy danger-zones!
OtterBox's Defender Series for iPad
You no longer have to worry that your kids will break your technological best friend because there's
OtterBox's Defender Series for iPad
(PHP 4,900 for New iPad). It will protect your iPad against bump and shock. Because it's one of the toughest iPad cases in the business, it has recently been awarded the parental stamp of approval in the form of the
Parent Tested Parent Approved (PTPA) Winner's Seal of Approval
.
OtterBox's Armor for iPhone 5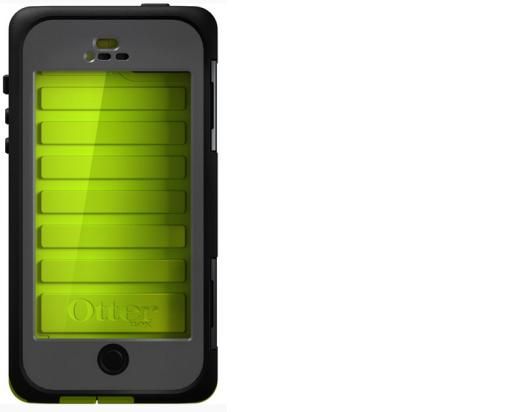 You don't need to hide your smartphone under a pile of towel anymore during your kid's bath time if you have
OtterBox's Armor for iPhone 5
((PHP 4,900). Once inside, your phone can be fully submerged under the water for a whole 30 minutes! It can also stand to be crushed under two tons and dropped from ten feet! It's arguably the toughest iPhone 5 case ever built.
All cases are available at www.otterbox.asia and www.tenkiebox.ph or from selected local retailers in the Philippines. For all product details and technical specifications, please visit www.otterbox.asia.
About OtterBox
Otterbox offers industry-leading expertise in protective casing – the number one selling brand in its industry in the US. OtterBox, recently ranked number 10 in Forbes magazine's Top 100 Most Promising Companies 2013, is now expanding into Hong Kong and the rest of Asia-Pacific with its extensive range of highly protective device cases. In addition to the new iPhone 5S and 5C range, OtterBox also offers protection for all of today's hottest technologies and smartphones including GALAXY S4, iPad, HTC One and many more.