Every Christmas, my siblings and I make it a point to have a family reunion. Justin looks forward to this annual family get-together because that's the only time he gets to see, play and bond with his older cousins. The venue for our 2013 family Christmas party was in my younger brother's house in Malagasang, Cavite. We went there on December 24 and had Christmas lunch the next day with our parents, my siblings' families and my father's older sister with her daughter-in-law.
Justin with Ate Hazel, Kuya Tyrone, Ate Em-Em and Ate Tin-Tin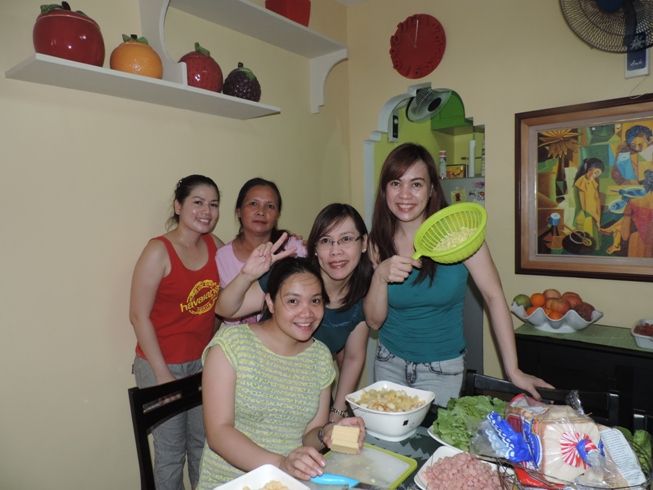 Even if everyone was busy preparing food for our Christmas feast, we had lots of time for picture taking.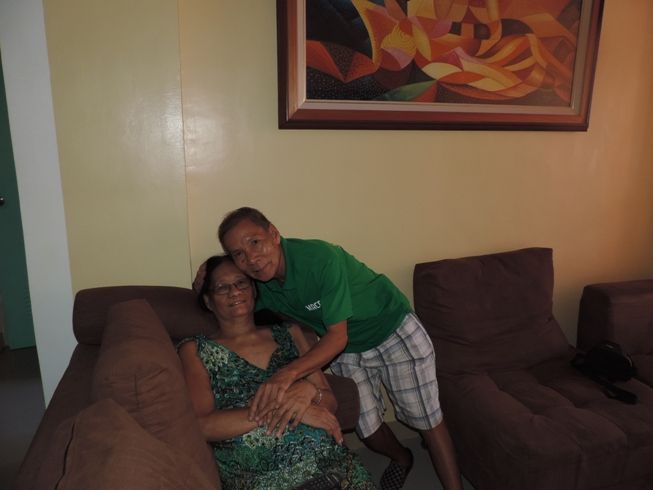 The young-once had their Kodak moments, too!
Justin was so eager to help in any way he could; he ended up assisting his Tito Jhun in grilling some pork liempo and tilapia. However, when they were already putting out the grill fire, Justin accidentally touched the grill cover twice, causing two minor burns on his right arm. Ouch!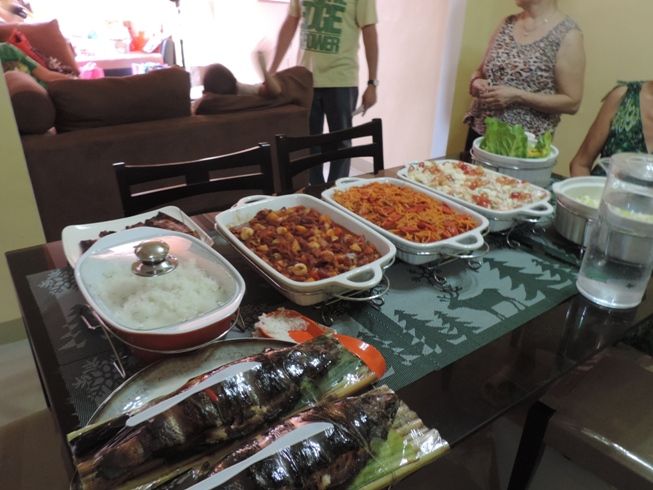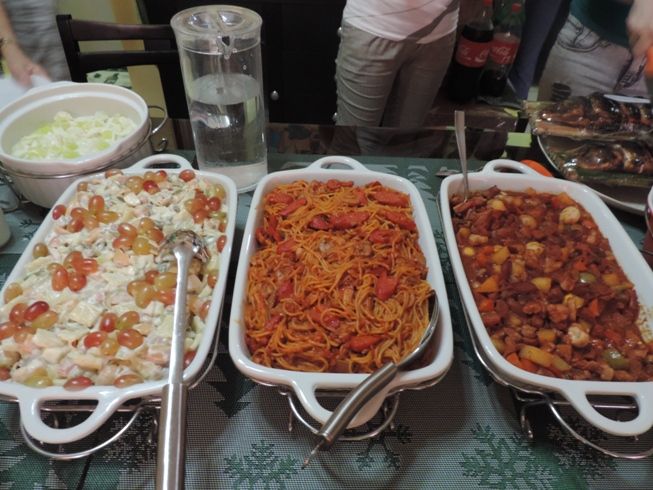 Justin's minor burns didn't dampen his Christmas spirit, though, as he happily partook of the Christmas foods prepared on the table.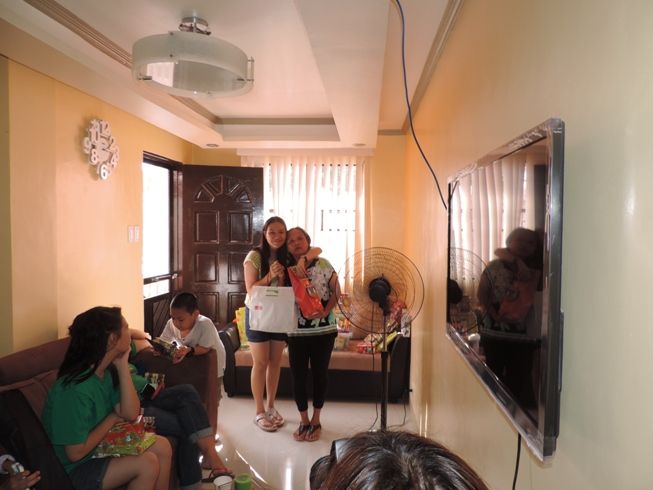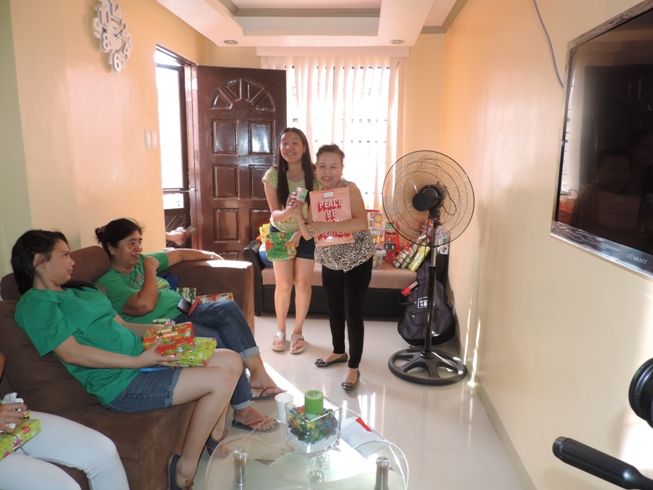 Then it was time for gift-giving. Everyone had to have his picture taken as s/he received her/his Christmas presents.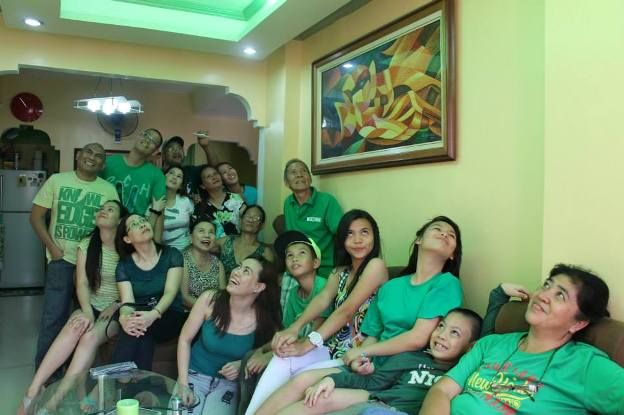 Look-up!
Finally, it was time for more pictures!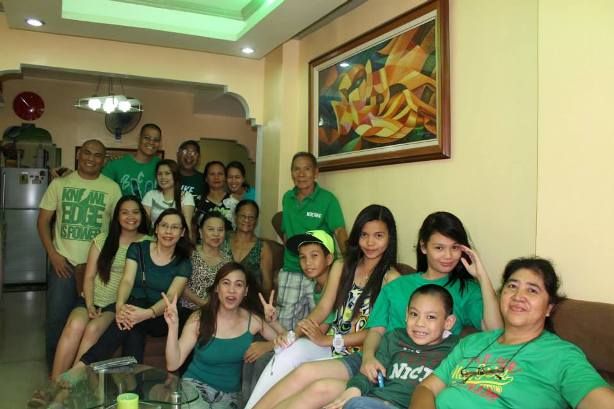 It was a wonderful Christmas celebration! Everyone went home with lots of gifts and happy memories! We hope you had a great Christmas with your families, too!