One of the downsides of working at home is that I seldom see my friends. When I say friends, these are the people who know me inside and out, the same people I've worked with for years, and the same people who I know truly care for my well-being. It is our tradition to see each other at an agreed date and place every year when Christmas nears. I wasn't able to join them last year because I had a work deadline to meet, so I made sure I'd see them this year no matter what.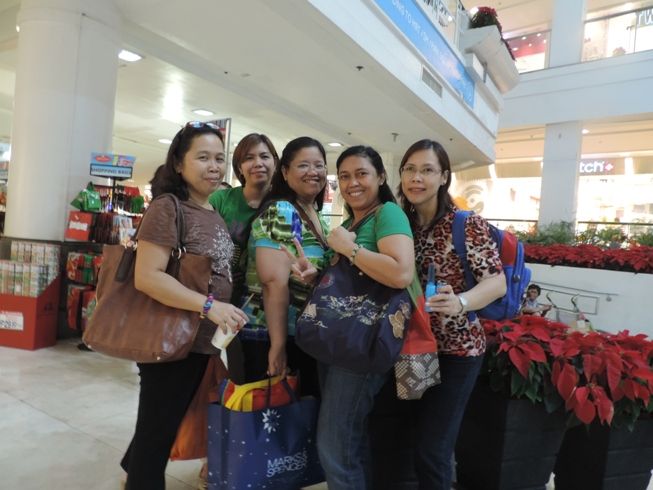 Me and my BFF's; It was Justin who took our picture, by the way.
I'm still not comfortable yet leaving my 7-year-old son with our new helper, so I brought him along. I'd also like him to see my BFF's, most of whom are his godmothers who last saw him when he was only 2 years old. The little boy was actually excited to go with me because he knew he'd be getting early Christmas presents from his
ninangs
. Lol!
Justin with his ninangs
It was a simple and short meet-up at Glorietta 4. There were only five of us who made it to the get-together because the others had to attend to important family matters, so we resolved to meet again soon. I'm so looking forward to seeing all of them again soon!