We missed several birthday parties of Justin's classmates because of my busy work schedule. That makes me a very guilty mom, so on their last school day before sem break started, I made sure we'd attend his classmate Zac's 7th birthday party at Papa John's Pizza in Annapolis, Greenhills, San Juan.
A lot of Justin's classmates weren't able to make it to the party because I guess most of them were tired already. That's because the party coincided with the Grade 2 Activity Day which was a whole-day affair.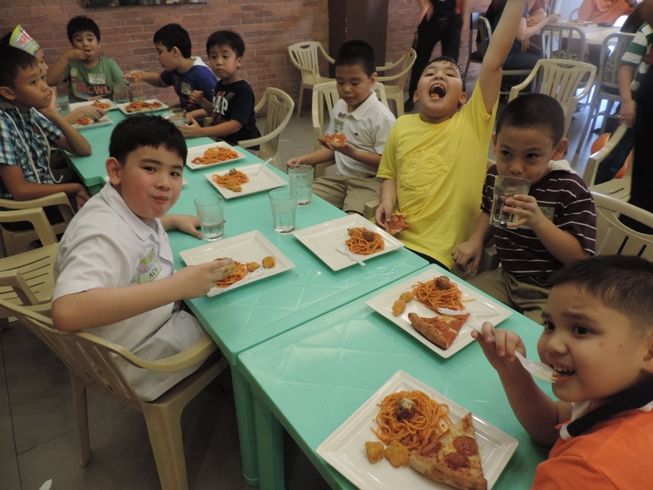 The party lasted for only a few hours, but I was glad that my son got to spend some time with his classmates outside school.