Two Sundays ago, I found myself having a foot spa and having my nails done at Nailaholics in Robinsons Galleria. I availed of their Cloud 9 package which costs Php750.00 and which includes Foot Spa with Seaweed Wrap, plus manicure and pedicure. There's extra payment for nail polish on fingers and toes of Php80.00, so all in all, I shelled out Php830.00 for my first visit at Nailaholics.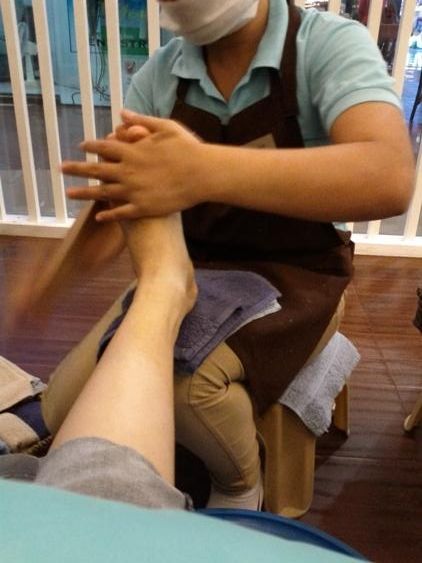 Foot Spa
I didn't have my camera with me when I went to Nailaholics, so I used my husband's pre-loved Nexus S phone to take some photos of my first Nailaholics experience. First, I had Foot Spa followed by sole, foot and leg massage, which I really loved. Then, sage and ginseng-enriched seaweed concoction was applied on my lower legs before they were wrapped in plastic sheets for 30 minutes. Finally, I had my pedicure and nail polish done. My manicure and nail polish on my fingers were being performed at the same time that I was having my Foot Spa and Seaweed Wrap. Everything was done in one hour.
Seaweed Wrap
According to the two ladies who attended to my hand and foot care needs, the purpose of the
Seaweed Wrap
is to rejuvenate, tone and tighten the skin. I guess I might have to do this foot care treatment more than once to see these results because I didn't really notice any difference in my lower legs before and after my Seaweed Wrap.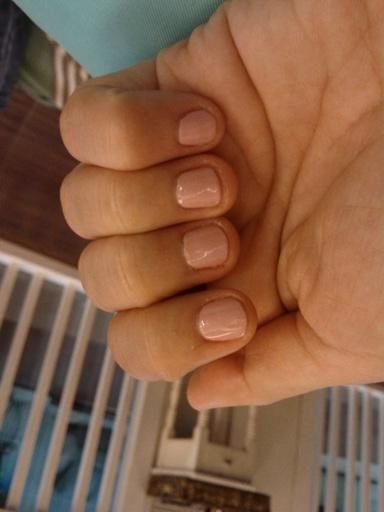 My polished nails, photos taken at Nailaholics and at home
I deferred availing of the services of Nailaholics in the past because I found it intimidating, but I realized that that impression was unfounded because the atmosphere inside was quite relaxing. They have soft couches and throw pillows, coupled with soothing background music. The atmosphere was actually conducive to sleep and rejuvenation that I found myself dozing off while having my nails done.
Nailaholics offers the following services: nail care, nail extensions, nail art, spa, massage, eyebrows extension, waxing and threading. On my next visit to Nailaholics, I'll try their Long Beach Full Body Massage.
Nailaholics
3rd Level, West Wing
Robinsons Galleria
Quezon City