And so it happened that my little boy discovered Kinder Joy, too, one Friday afternoon while we were looking for things to buy inside Robinsons Supermarket. I was actually the one showed it to him. He grabbed several Kinder Joy eggs, but I persuaded him to get only three. I don't remember the exact price, but I think I paid less than Php50.00 for each Kinder Joy egg.
We didn't know that the small white plastic attached to one part of the the Kinder Joy egg was actually a spoon that you can use to scoop the chocolate out of the egg. That's the reason why there's a teaspoon in the picture above. Lol!
What's inside a Kinder Joy egg? Half of the egg has creamy milk chocolate with crispy rocher balls, while the other half contains a plastic toy.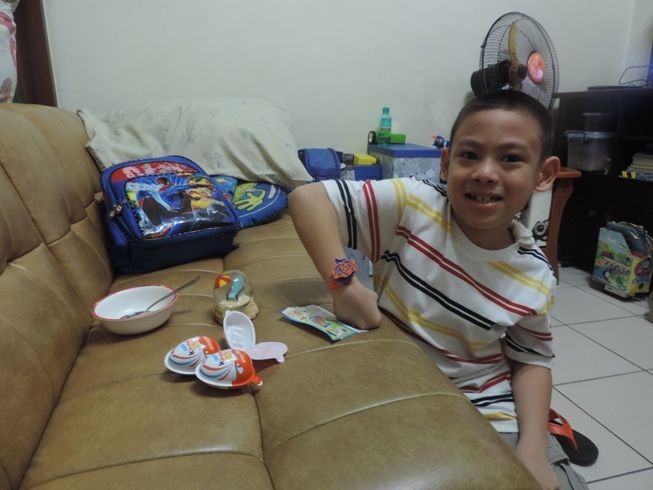 Justin got that watch-like gadget he's wearing, two small tops and a small car. He said he'd like to have more more Kinder Joy eggs.