I had the privilege to judge two speech contests during the Grade 3 Activity Day in my son's school last September 19, 2013. The categories were Chamber Theatre (Duo) and Interpretative Reading.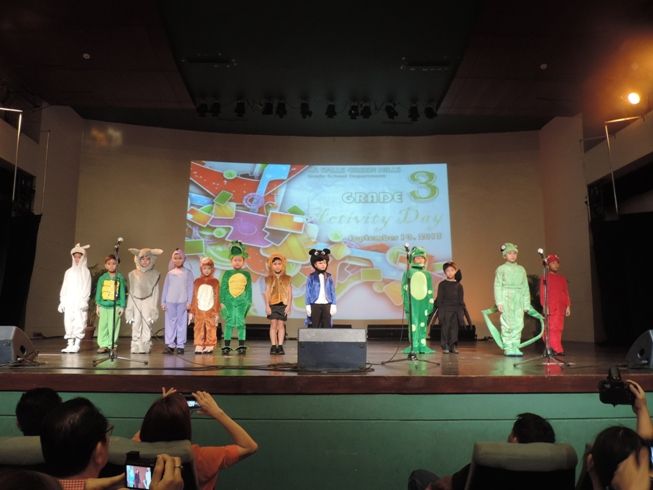 Chamber Theatre (Duo) contestants
Interpretative Reading contestants
A week or so before the appointed date, the secretary of the school's Language Coordinator called me up to ask if I was interested to serve as one of the judges for the said contests. I actually didn't have a good reason to say no, so I said yes. She said the judges for these contests were chosen based on their educational background and work experience.
To be honest, I was a little hesitant to accept the job because I had no idea how to be a contest judge, but my initial fears were assuaged when the Language Coordinator told us to simply assign points for each pair (Chamber Theater) and for each contestant (Interpretative Reading) in the scoring/rating sheet that was given to us.
The boys did great! I wasn't there when the winners were announced, though, because that was done at the end of the daylong affair. My job as a judge for that day was over in just 1 ½ hours, but it was an experience worth remembering because it was my first time to do it.