Tiger Airways Philippines (Tigerair), Asia-Pacific's leading value-for-money airline, launched three new services recently to make travelling and booking transactions more convenient for its passengers, which are as follows: mobile application for instant bookings via cellular device; book online-pay in cash, a partnership with 7/11 as an outlet for payments of flights booked online; and transfer service for hassle-free travel from Kalibo Airport to Boracay.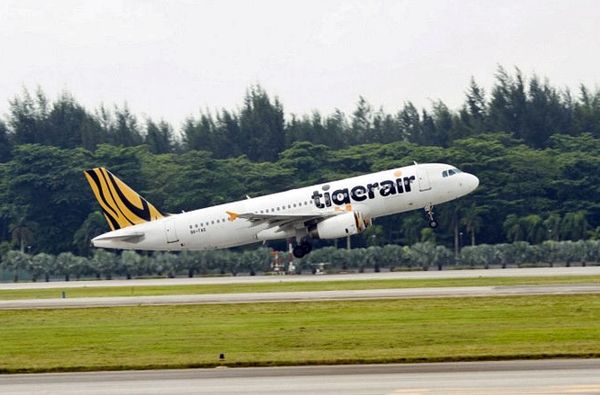 The Tiger Mobile Application may be downloaded free in Apple and Android devices. It allows customers to search for the best flight deals, book flights, select seats and store personal information while on the go in their respective mobile phones. This official mobile application may be used for bookings to any of Tigerair Philippines' local and international destinations. It also serves as online portal to Tiger Airways "cubs" in Singapore, Australia and Mandala.
Realizing that all their customers have credit cards, Tigerair also announced its partnership with the country's top convenience store, 7/11. With the tie-up, passengers of the airline can now pay in cash through any of 7/11's more than 780 branches nationwide, thus making payment transactions of its patrons easier. Upon booking online at www.tigerair.com, the customer will receive a booking reservation code to be presented to any 7-11 branches to facilitate the cash payment.
Finally, the Tiger Transfer Service allows passengers to travel from Kalibo International Airport all the way to the beautiful island of Boracay via a seamless multiple transfer service at the convenience of just one ticket. To facilitate said service, Tigerair sealed a deal with Southwest Tours Boracay Inc. under a specially-priced agreement.
Tigerair's main service hub is based in Clark International Airport in Pampanga and maintains a fleet of five Airbus 320 and 319 aircraft. It is the first commercial airline to fly direct between Kalibo and Singapore and will start mounting direct flights from Manila to Phuket in September.
Tigerair takes advantage of the region-wide brand of Tiger Airways that connects passengers to more than 50 destinations in 13 countries. The airline reaches out to a wider market to give them access to quality airline service, thus bolstering its position as a low cost carrier (LCC) committed to bringing to its customers excellent standards of safety, security, and reliability.
Tigerair flies domestic via Terminal 4 to Manila – Cebu; Manila – Bacolod; Manila – Iloilo; Manila – Kalibo; Manila – Puerto Princesa; and Manila – Tacloban. Its international flights include: Clark – Hongkong; Clark – Bangkok; Clark – Singapore; Clark – Kalibo; Kalibo – Singapore; and Manila-Phuket.
For more information on Tiger Airways Philippines, visit www.tigerair.com or call +632-7984488.