I was introduced to Sante Pure Barley last March by the grandmother of one of my son's preschool friends. She gave me a few samples to try, and I liked them! She said that Sante Pure Barley is the only food supplement that her 91-year-old mother in the province is taking; she doesn't have maintenance medications, too.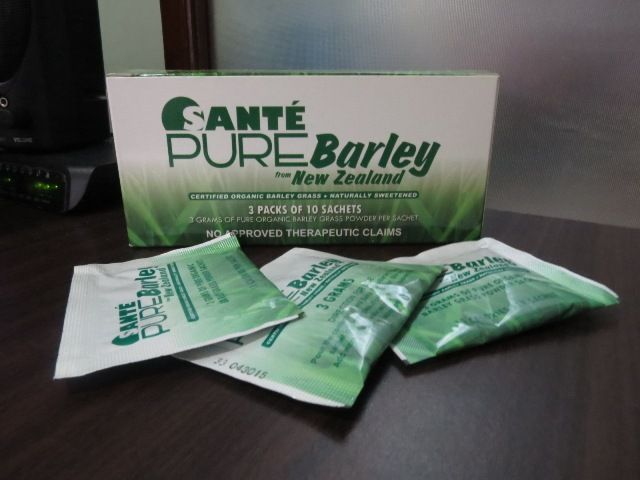 I used to buy
Green Barley
, but because of the proliferation of fake Green Barleys last year, I stopped buying it because I wasn't really sure if the product I was getting was authentic. I've been using Sante Pure Barley for more than 5 months now.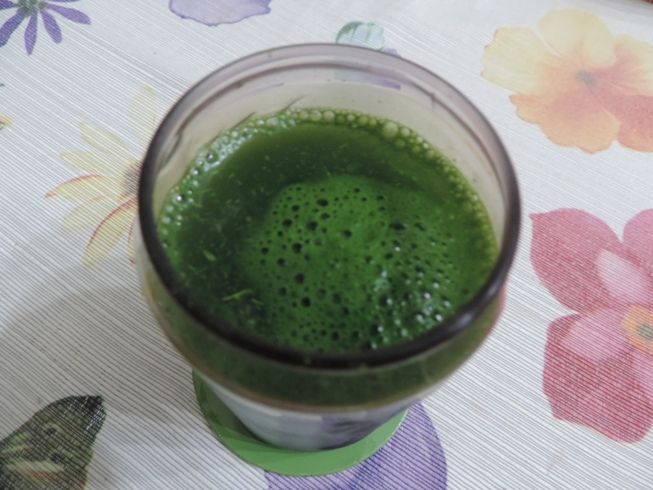 Product Information:
Sante Pure Barleyis 100% young organic barley leaf grass powder (Hordeum vulgare) from New Zealand that is naturally sweetened with stevia and packed in 3-gram sachets.
Health Benefits of Sante Pure Barley:
• Sante Pure Barley is rich in vitamins, enzymes and minerals and contains all the essential amino acids the body needs for proper metabolism.
• It is rich in chlorophyll, a powerful antioxidant that helps prevent the development and proliferation of cancer cells.
• It helps strengthen the body's immune system.
• It helps lower bad cholesterol.
• Its high fiber content helps promote regular bowel movement.
• It helps remove toxic heavy metals from the body.
• It relieves inflammation.
• It soothes sore throat and stomach distress.
• It increases energy levels
• It improves digestion.
• It improves hair, skin, nails, and helps eliminate body odor.
Directions for Use:
Pour the contents of one Sante Pure Barley sachet into one glass of cold water and stir well. You can adjust the amount of water according to your preference. Consume 2 to 3 sachets per day.
Price: Php1260.00 per box (30 sachets) from direct dealer.
What I Like about Sante Pure Barley:
• It solved my constipation problem.
• Together with cholesterol medication taken 3x a week, it helped lower my bad cholesterol level. In fact, it is now within normal limits. Last year, with 3x a week cholesterol medication alone, my bad cholesterol level was still slightly above the normal range.
• Because it's naturally sweetened, it doesn't affect our blood sugar levels like what white sugar does.
What I Suggest:
• The taste of Sante Pure Barley is tolerable, but it will be more exciting to drink it if they will come up with different flavors.