We badly needed a little rest and relaxation after a gruelling week at work for both husband and and me and a tedious review week for our son's first trimestral tests. We left home last Friday (rest day for my son after his trimestral exams) and spent the night at F1 Hotel Manila (F1) located at 32nd Street, Bonifacio Global City, Taguig. F1 is just behind St. Luke's Medical Center. Hubby was able to reserve a Deluxe Room at F1 for only Php5000 with a 20% discount offer from Agoda.
Our Deluxe Room
Our hotel e-voucher indicated that the maximum capacity for the Deluxe Room is two, but there were four of us (3 adults and 1 kid). F1 didn't charge us extra for having more people than the maximum allowable occupancy; that's a really nice bonus for us! The Deluxe Room has a king-sized bed for hubby, son and me and a sofa for our helper.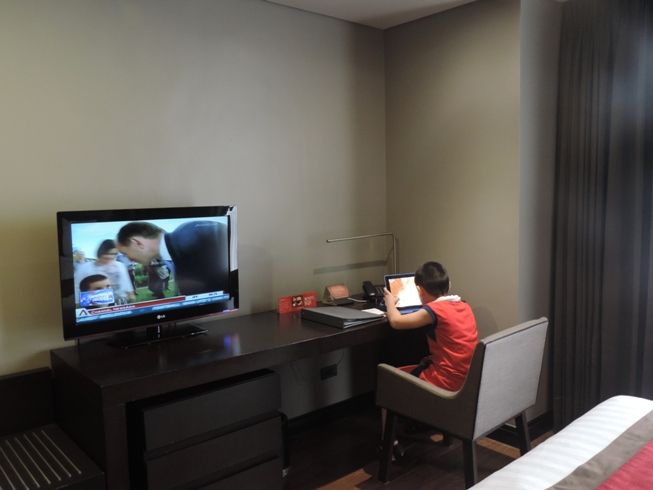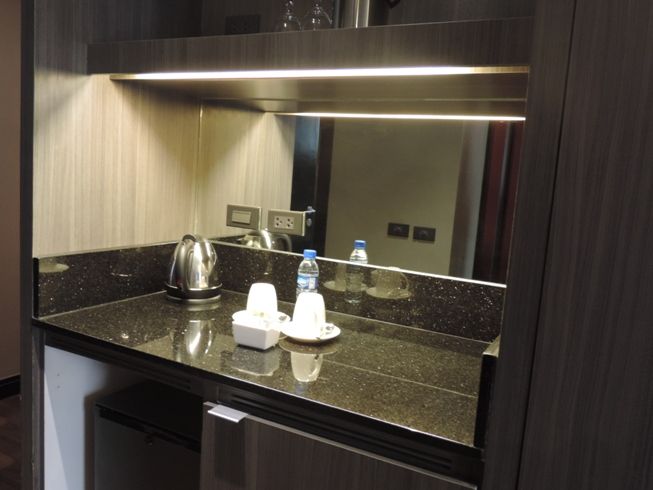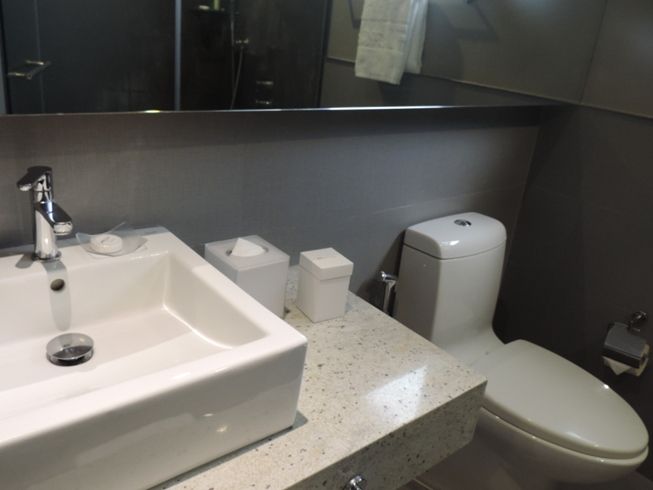 We spent the first few hours of our stay at F1 just watching TV, eating chips and playing games on the iPad.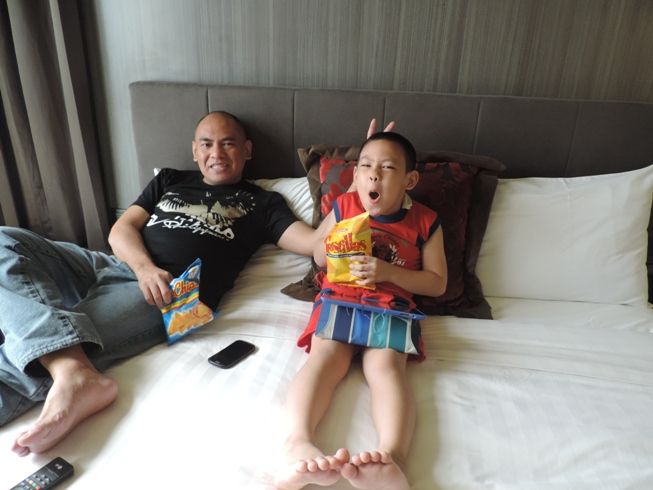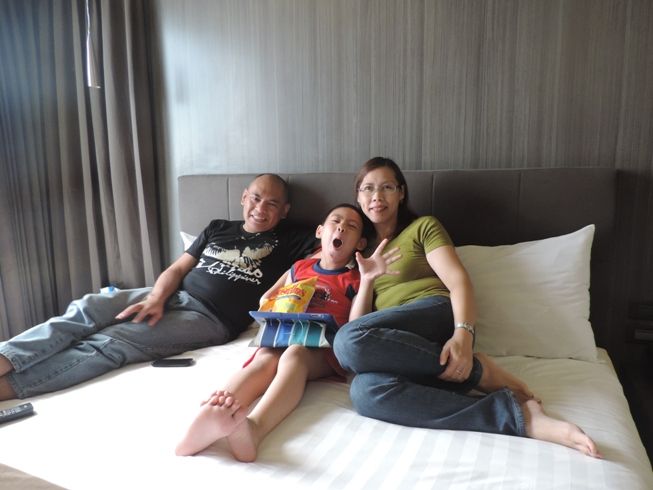 We had dinner outside F1 Hotel, at iHOP Restaurant. Watch out for my blog post on that in Delight My Appetite.
Complimentary Buffet Breakfast
We had our complimentary breakfast the next morning at their all-day dining restaurant called "F." We also paid half the adult buffet price for our son's breakfast.
I had several plates but was able to take only a few photos of my sumptuous breakfast treats. The food was delicious, but the selections were limited.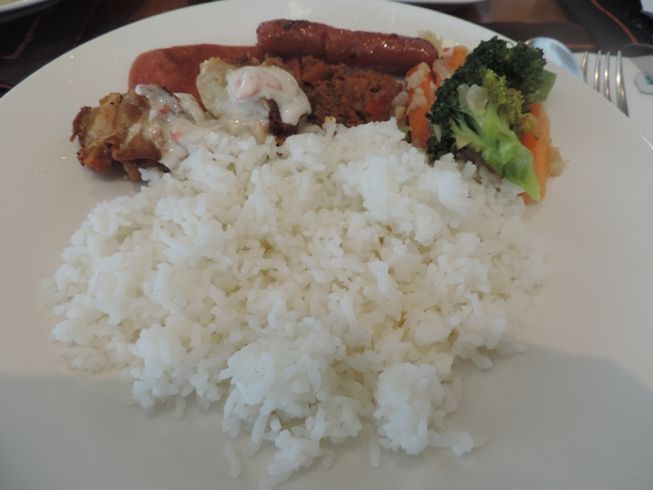 Swimming Time
Our staycation at F1 wouldn't be complete without a dip in the pool. F1 has 3 swimming pools, namely: a kiddie pool, a wading pool and an infinity lap pool. Unfortunately, the kiddie pool was closed at the time of our visit, so the little boy busied himself splashing at the wading pool instead, while I had fun at the infinity lap pool.
What We Liked about F1
There several things we liked about F1 Hotel Manila, foremost of which is their friendly and accommodating staff. Everyone greeted us with big, beautiful smiles on their faces. In particular, a crew member named JL went out of his way to accommodate our request for a sunblock that we have forgotten to bring in our haste to go to F1. We also liked the fact that they have not just one but three pools to cater to the needs of each family member. Our assigned room was also clean and spacious. We also love their convenient location; it's walking distance from various shops and restaurants in BGC.
What Can Be Improved at F1
We noticed that there was only 1 set of toiletries in our Deluxe Room. There should have been two sets because maximum occupancy for the Deluxe Room is two. They apologized for it and had the other set delivered to our room in no time. Also, on our first day, we heard loud voices outside our room which hubby said came from the room adjacent to ours. This made us wonder if their rooms are not soundproof. Fortunately, we didn't hear the noise again that night.
Are We Going Back to F1 Again?
We had a short but enjoyable staycation at F1 Hotel Manila, and we would love to go back there again soon.
F1 Hotel Manila
32nd Street
Bonifacio Global City
Telephone Nos.: (02) 928-9888; (02) 908-7888
Email: inquiry@f1hotelsandresorts.com
Website: www.f1hotelmanila.com