I'm no stranger to hospitals and doctors' consultations. That's because after going through craniotomy for the removal of my pituitary macroadenoma in 2004, I've been entrusted to the care of three doctors whom I'm seeing on a regular basis. I have a brain neurologist, an endocrinologist and an ophthalmologist. I also have to undergo medical tests and procedures every so often to keep my medical condition in check. I also see my cardiologist and OB/GYN at least twice a year for cholesterol monitoring and evaluation of my biannual sonogram and annual mammogram results. All of these require money, and that is something I don't have. I'm just lucky that I have a health insurance card that helps defray my medical bills. Without it, I don't know how I would have survived.
I know there are people out there with medical needs who don't seek treatment because they don't have the financial resources to do so. It's expensive to see a doctor, to buy medicines and to be hospitalized. I'm a firm believer that everyone, rich and poor alike, should have equal access to affordable quality healthcare. This is exactly the same principle that UPMC upholds. I learned about this during the hospital tour I had with fellow bloggers last June 22.
What is UPMC?
Photo credit: UPMC website
Established in 2010, the University Physicians Medical Center or UPMC is a private multi-specialty outpatient diagnostic and ambulatory surgical center situated within the newly-renovated University of the Philippines Manila–Philippine General Hospital (UPM-PGH) Faculty Medical Arts Building (FMAB). Within the FMAB are the clinics/offices of 300 expert doctors, affiliated with UP Manila, the National Health Sciences Center, the National University Hospital, and the Philippine General Hospital, covering 15 specialties and 75 subspecialties. UPMC was designed as a one-stop health facility, so patients may schedule a visit, undergo diagnostic examination, or fill a prescription in just one building within the same day.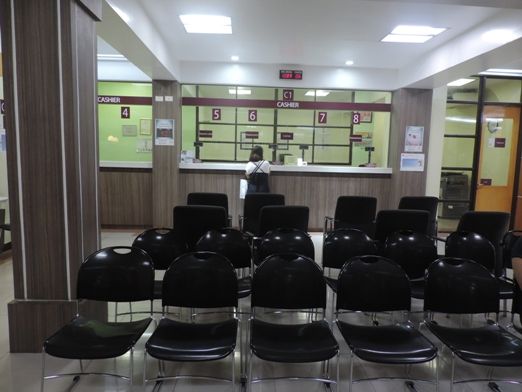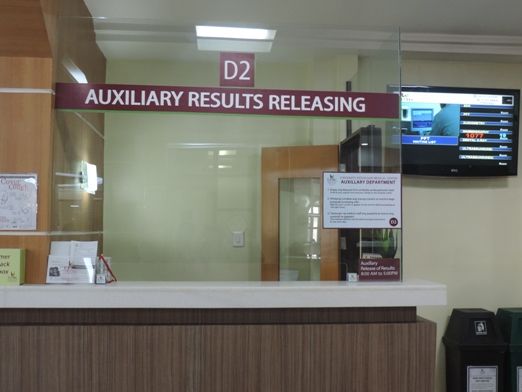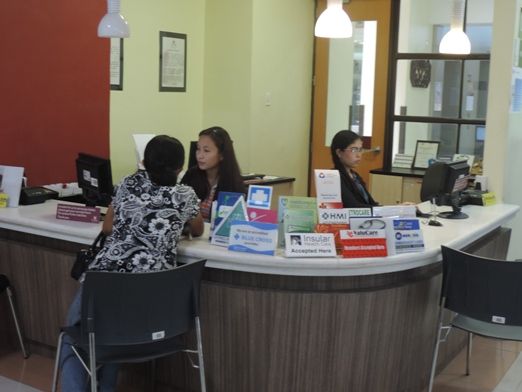 UPMC is the trade name of the Mercado Ambulatory and Surgical Centers, Inc. (MASCI). It is owned and operated by the Mercado General Hospital, Inc., which also owns Daniel O. Mercado Medical Center (DMMC), a 130-Tertiary Level 4 Hospital in Tanauan, Batangas and a recognized Philhealth Center of Excellence.
Services Offered at UPMC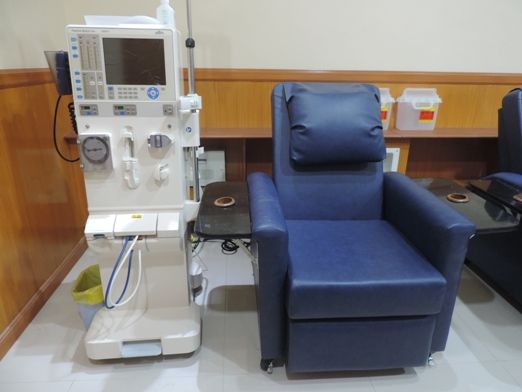 UPMC offers the following services:
• Ambulatory Surgical Center
• Cardiovascular
• Industrial and Occupational Health
• Intravenous Therapy
• Laboratory and Drug Testing
• Pharmacy
• Radiology and Nuclear Medicine
• Physical Rehabilitation and Sports Medicine
Better Detection
Accurate diagnosis leads to better treatment. UPMC knows this all too well. That is why they use advanced diagnostics technology to allow doctors to devise appropriate treatment plans for their patients.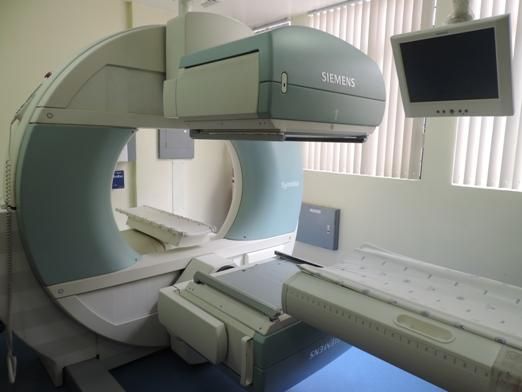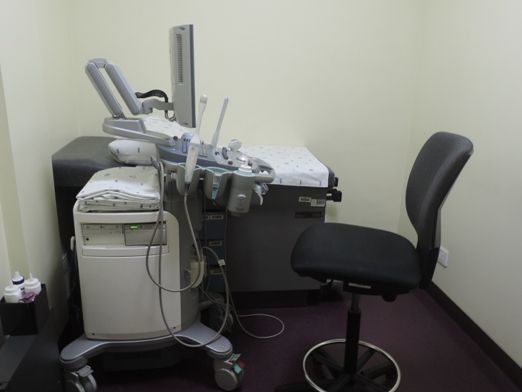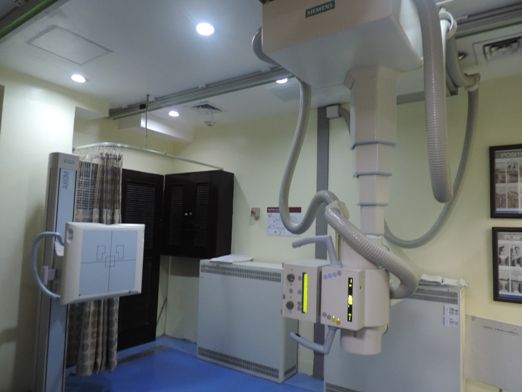 To help ensure accurate diagnosis, UPMC offers top-of-the-line diagnostic tools including CT Scan, MRI, Mammography, Ultrasound, X-rays and Nuclear Imaging.
Better Testing
Using state-of-the-art equipment, UPMC's Laboratory Unit offers different clinical testing procedures which include Clinical Chemistry, Drug Testing, Hematology, Histopathology, Immunology and Serology, Microbiology and Microscopy.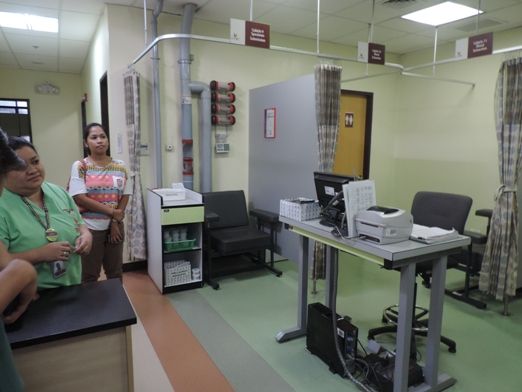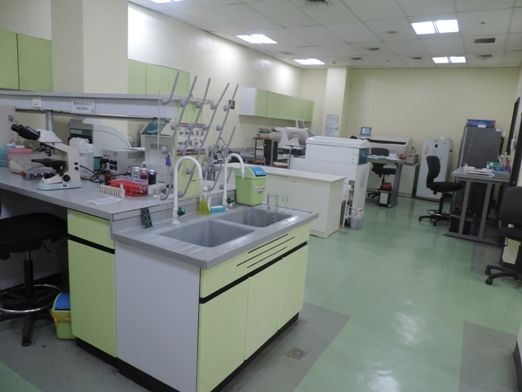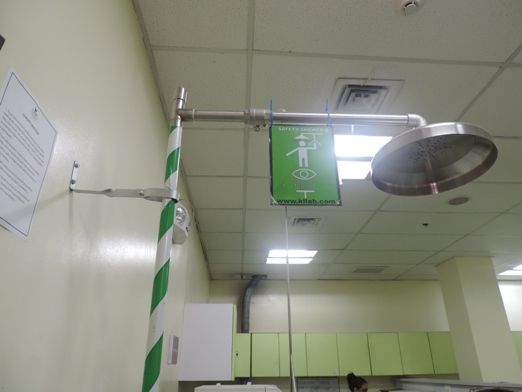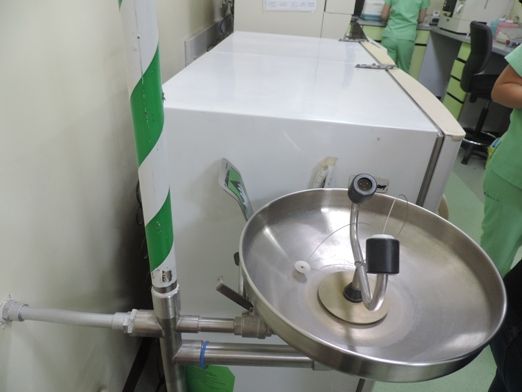 UPMC's Cardiovascular Unit is likewise equipped with modern equipment to help doctors develop a treatment plan which suits the specific needs of the patients. They offer Echocardiography and Vascular Scans, Nuclear Cardiology Imaging, Electrocardiography (ECG) and Stress Testing, and 24-hour Holter Monitoring.
Better Procedures
UPMC performs outpatient surgical procedures through its multi-specialty
Ambulatory Surgical Center
(ASC). Surgeons use minimally invasive techniques, resulting in smaller incisions and faster patient recovery.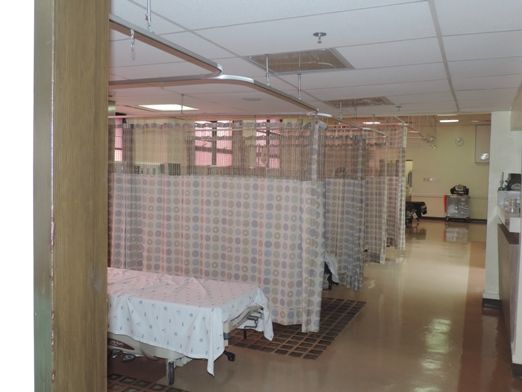 Services being offered at the ASC include the following: Aesthetic, Plastic and Reconstructive Surgery; General Dentistry and Oral Surgery; Ear, Nose and Throat (Otorhinolaryngology); General Surgery; Obstetrics and Gynecology; Ophthalmology; Orthopedics; Pain Management; Urology; and Vascular Surgery.
Better Therapy
UPMC's Physical Rehabilitation and Sports Medicine Unit offers Physical, Educational and Speech Therapy Programs, as well as Electromyography Nerve Conduction Velocity Testing.
Better Measures
UPMC's Industrial Clinic and Occupational Health Unit (ICOH) provides comprehensive and holistic screening programs through their cost-effective and customized packages (Pre-Employment Package and Executive and Lifestyle Packages). ICOH also offers vaccinations and occupational health surveys and seminars for employees. It can also help arrange outsourcing of your organization's company physicians and nurses.
Better Value for Your Money
UPMC commits to uplift the level of healthcare in the Philippines by integrating clinical expertise, globally recognized Filipino healthcare and hospitality, a complete range of advanced yet reasonably priced diagnostic technology and a relaxing and comfortable environment. With its public-private partnership with the University of the Philippines, Filipinos now have access to affordable, convenient and quality healthcare. UPMC accepts major credit cards and is currently accredited with 21 HMOs and 5 insurance companies.
University Physicians Medical Center (UPMC)
UPM-PGH Faculty Medical Arts Building
PGH Compound
Taft Avenue, Manila
Telephone No: (63 2) 708-0000 local 127
Website: www.upmc.net.ph