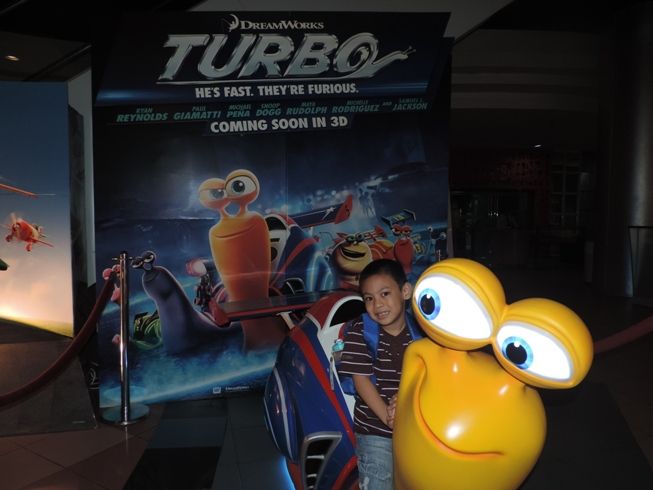 This picture was taken a day or two before we finally got to watch the movie
Turbo
. The little boy was relentless. We made several attempts to divert his attention from this animated film, but he kept saying he wanted to watch it, so off we went to Robinsons MovieWorld last Sunday to view it.
The story was quite simple. It's about an ordinary garden snail who dreams of being fast, got his wish, joined the Indy 500 race, and won. It's an unbelievable plot really, but my son enjoyed it.
I missed some scenes of the film because I dozed off while watching, but there one's part that I clearly remember, the part that reveals the core message of the movie: "No dream is too big and no dreamer too small."
Overall, the movie Turbo was entertaining to watch, but the story lacks depth and substance.