My son has a small envelope in the side pocket of his school stroller bag that houses all of the subject tickets he receives from his teachers. These tickets are given to students if they performed a good deed, gave the correct answer in recitation, or got perfect scores on tests. In some subjects, the pupils are given a HAPPY Slip if they have already accumulated five tickets, but they have one teacher that gives them a HAPPY slip for every perfect score they get on their tests for that subject. A Happy Slip is given to pupils who have shown exemplary academic performance and deportment.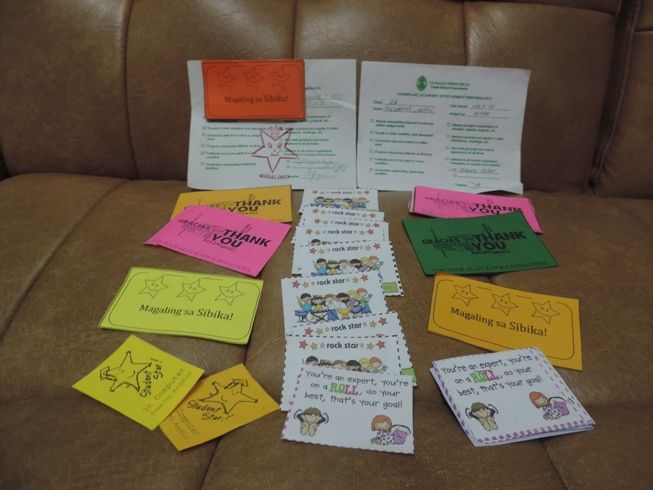 Justin's collection of subject tickets and HAPPY Slips
These are the words printed on the subject tickets that my son has received: Magaling sa Sibika (Sibika); Way to Rock ( Language); Student Star (Computer); You're an expert, you're on a ROLL, do your best, that's your goal! (Homeroom). My son gets really excited when he gets tickets like these from his teachers.