One of the things that Justin enjoys doing when he's at SM Mall of Asia is dropping coins on this black funnel surface. He will ask me for all the coins I have in my wallet and drop them one after the other. When he knows that he's dropping the last coin, he would catch it before it hits the bottom of the funnel surface.
Kids actually like to know the answer to this question posted on the side of the funnel surface: Which coin rolls faster: 25 centavos, 1 peso, 5 peso or 10 peso?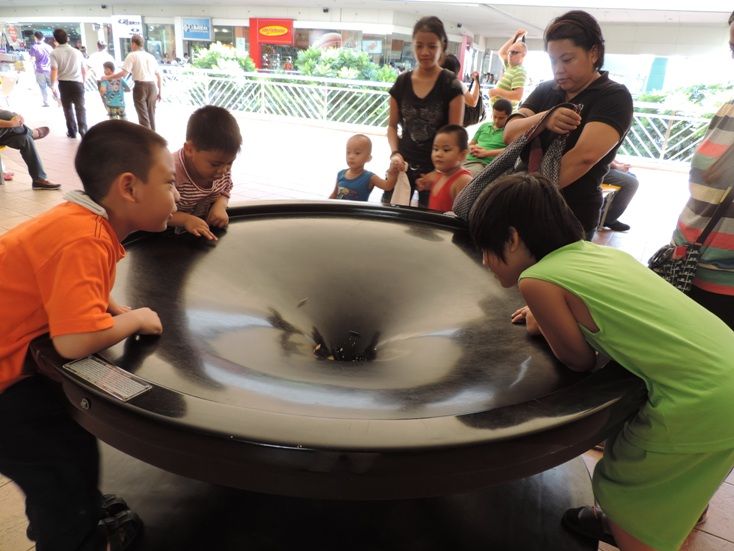 This funnel surface, however, is more than just a plaything. There's actually a science to it. An inscription on one side of the funnel says:
The Funnel is a working model of the solar system and displays Kepler's laws of planetary motion. The center whole represents the sun and a coin rolling represents a planet in motion. The gravitational pull is represented by the downward curve of the surface. The steeper the curve, the greater the pull on the coin as it gets closer to the center. As the coin circles and descends, its energy of position is replaced by energy of motion. This is why a planet speeds up as it nears the sun and slows down when it moves further away.

Do your kids like rolling coins on this funnel surface, too?