My son was invited to a classmate's 7th birthday celebration last Saturday. We arrived at the party venue early, and that gave my son a lot of time to play with his classmates at the playground beside the subdivision clubhouse where the party was going to be held.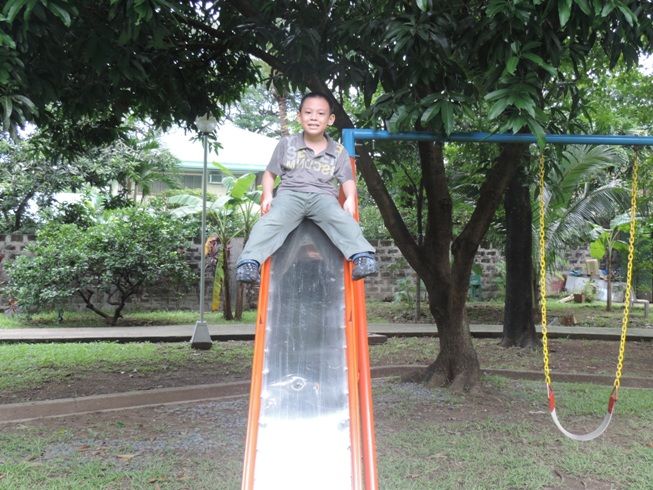 At first, I was hesitant to allow him to play because he got
sick
a few days before the party, but I couldn't stop him from running and sliding and swinging with the rest of the boys. All I could do was run after my boy to make sure he's not drenched in sweat and to take pictures of this fun day with friends.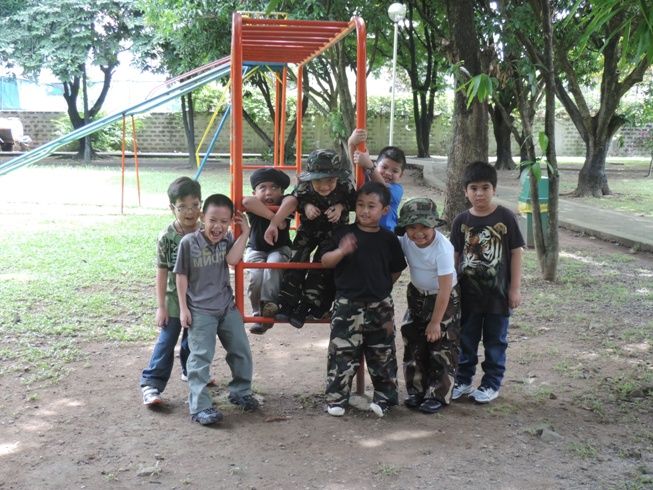 He was simply having too much fun! Look at how he guffawed in this picture!