It was the 7th birthday celebration of Justin's classmate Basti last Saturday. We almost didn't make it because my son was sick a few days before the party date. It's a good thing that he recovered fast; he was up and about and ready to ramble that Saturday morning as if he didn't get indisposed at all. So off we went to Basti's soldier-themed birthday party held at their subdivision clubhouse. The kids were asked to wear soldier outfits for the party, but we weren't able to buy one for Justin. He just wore a gray polo shirt and green cargo pants.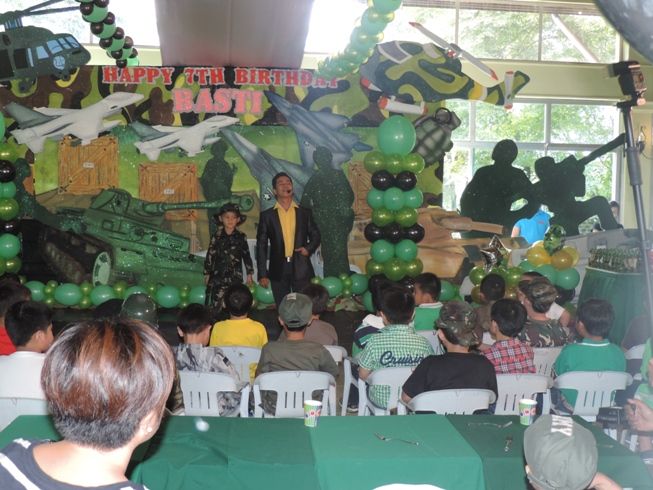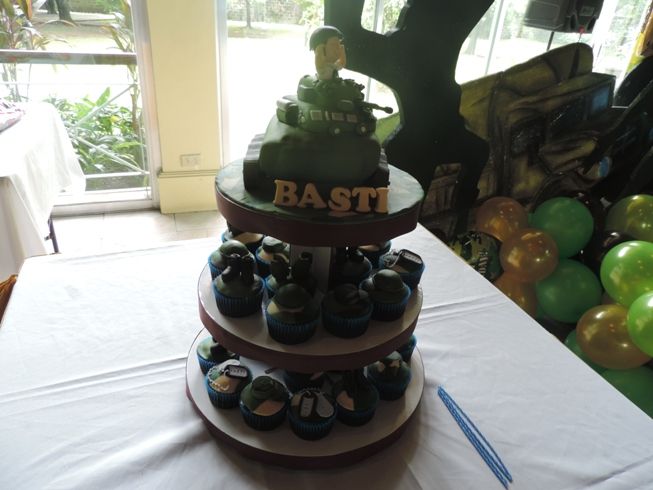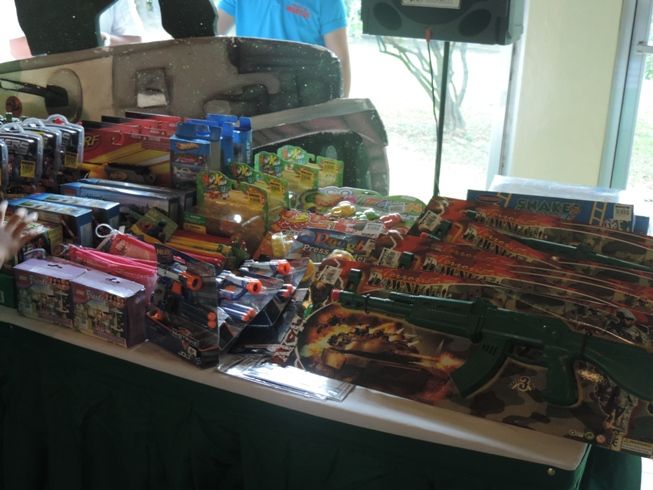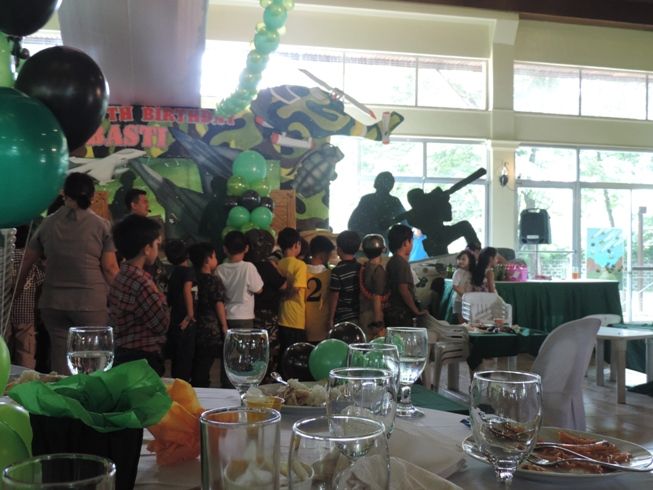 When the party began, the boys couldn't wait to participate in the parlor games because of the exciting prizes prepared by Basti's mom and dad. Justin brought home a Nerf micro-sized gun, a machine gun and a ping pong toy, among others.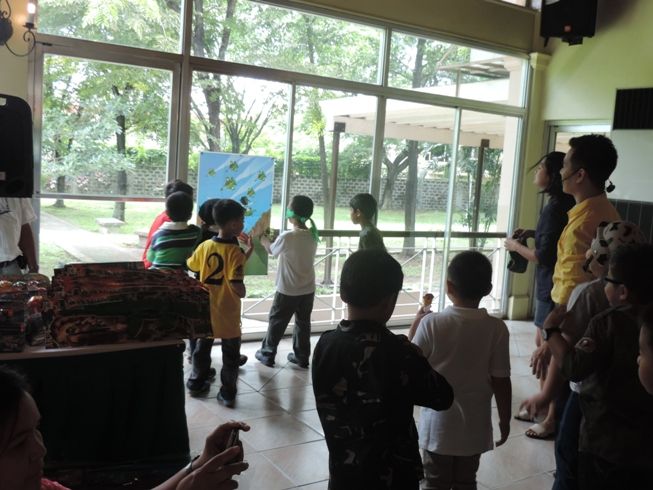 The guests likewise enjoyed the delicious food and the sumptuous sweeties like Dulce de Leche, Triple Chocolate, Red Cupcake and ice cream.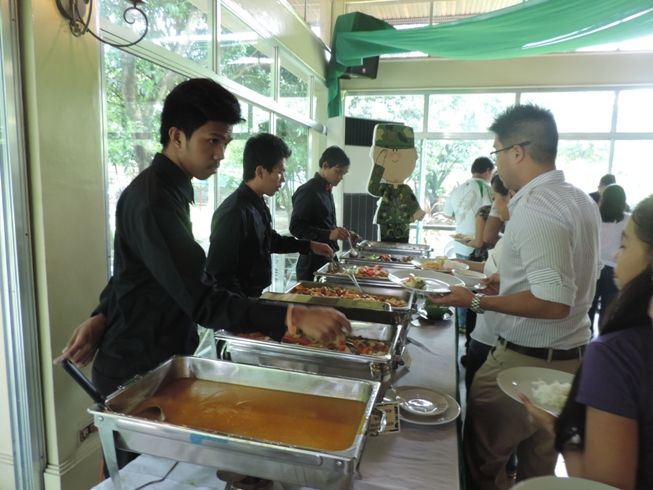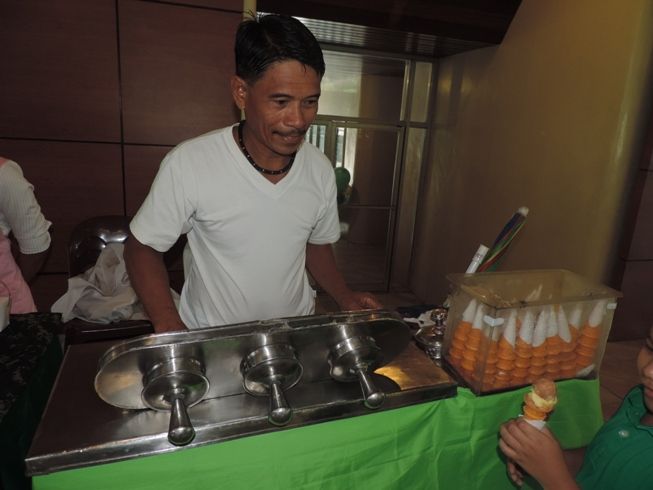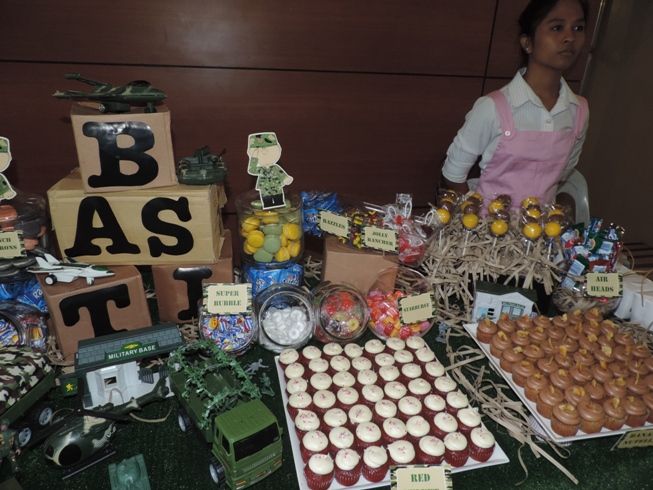 There was also a magic show and a puppet show in Basti's party.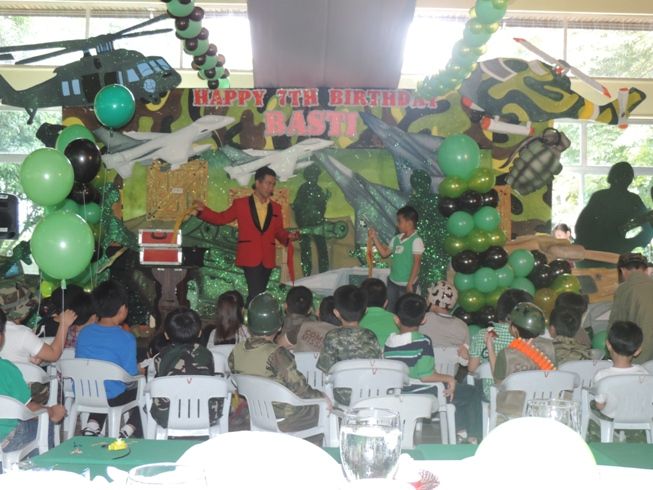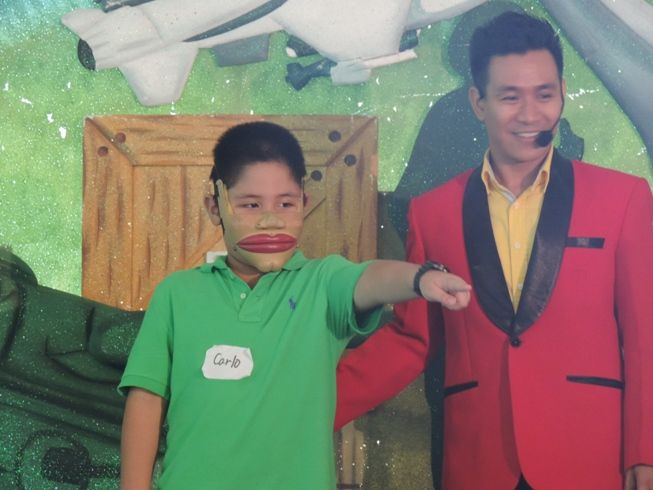 Three hours flew by without us noticing, and Justin didn't want to go home yet, but he had no choice. It was really a fun celebration. My son had a great time partying with his classmates at Basti's birthday bash.