We were exploring SM Mall of Asia (MOA) three Saturdays ago and hubby was testing the zoom of our new Nikon bridge camera when he spotted something exciting at the seaside area of the mall. From afar, we saw a train and a water fountain. Those were enough to pique our little boy's curiosity, prompting us to go there in a hurry to discover the beauty of a place called SM By the Bay Amusement Park (SM By the Bay).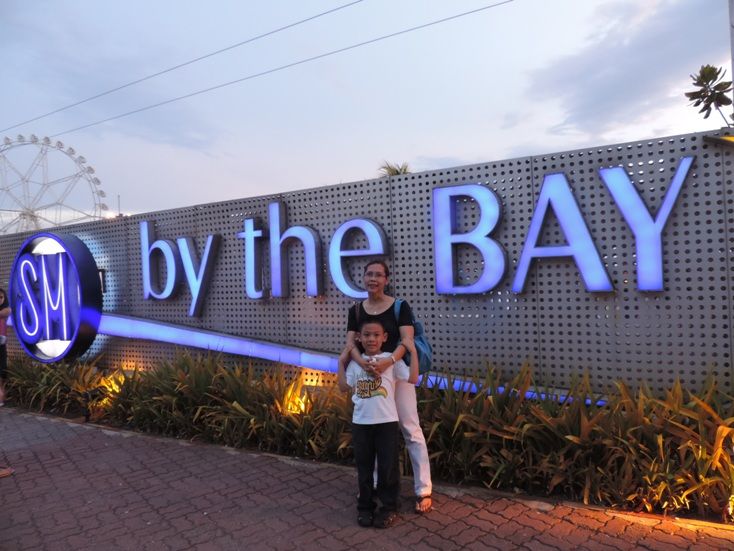 SM By the Bay
is a 1.5km long theme park located behind SM MOA that offers 16 unique rides which include the following:
Magic Dance, Music Express, Wonder Flight, Toy Swing, Carousel, Road Train, Convoy Ride, Bumble Bee, Happy Kangaroo, Bumper Car, Astroliner, Barn Stormers, Nessi Coaster, Super Viking, Indianapolis and the MOA Eye (Giant Ferris Wheel)
.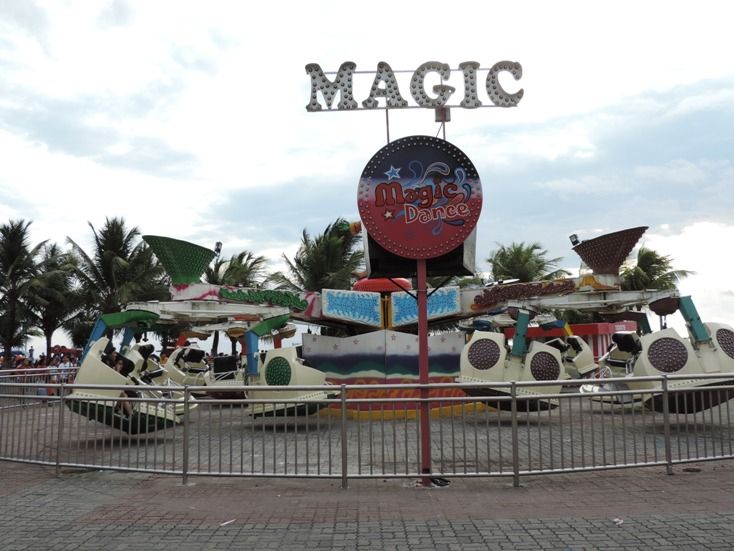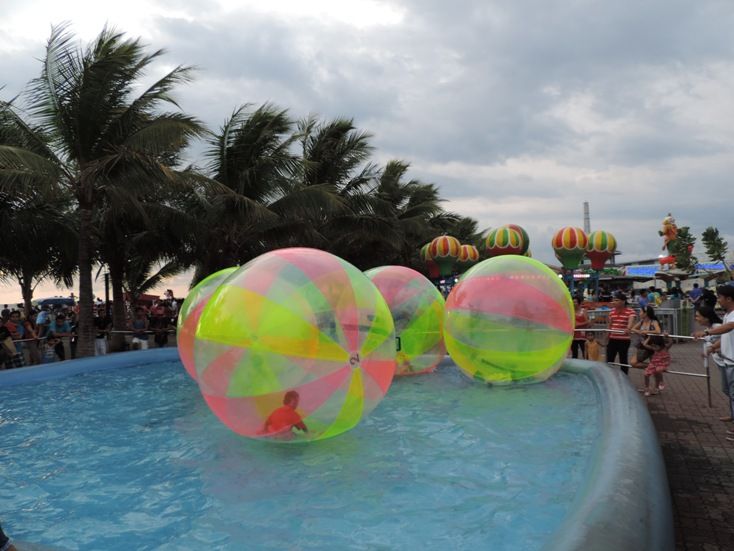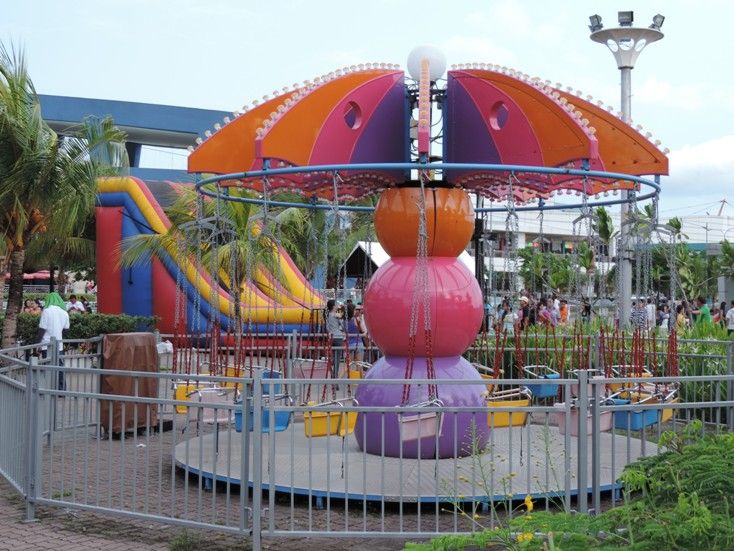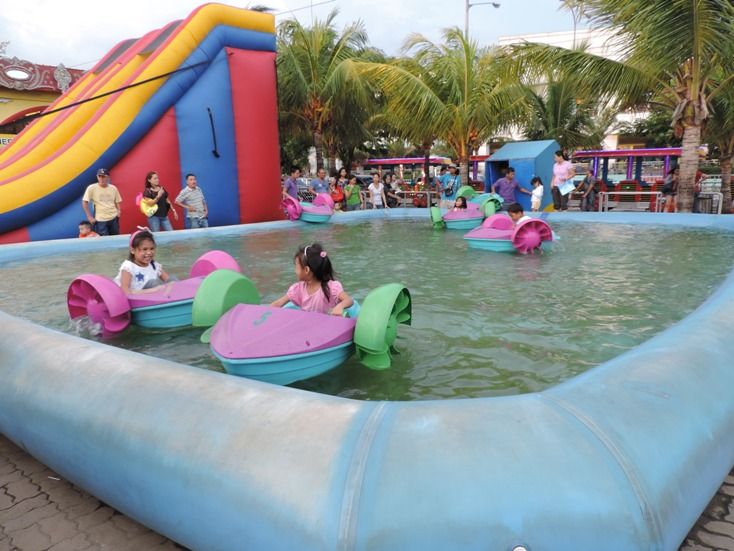 While walking, I overheard the conversation of a foreigner couple. The girl said the U.S. has Disneyland and the Philippines has SM By the Bay.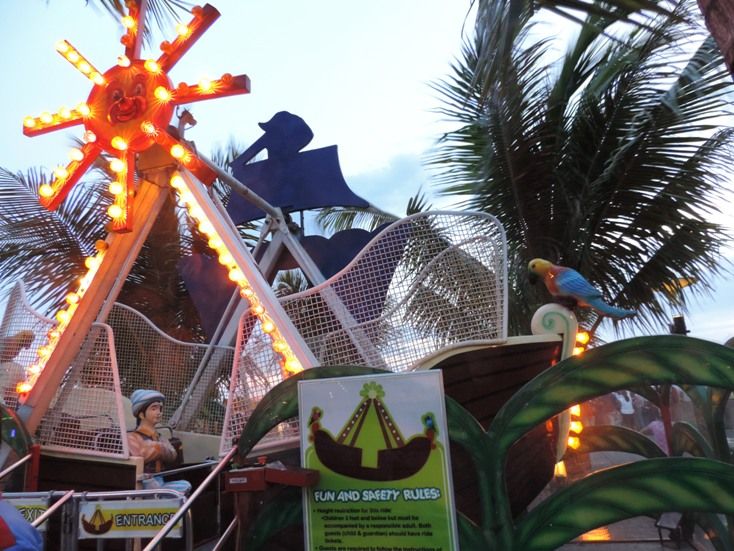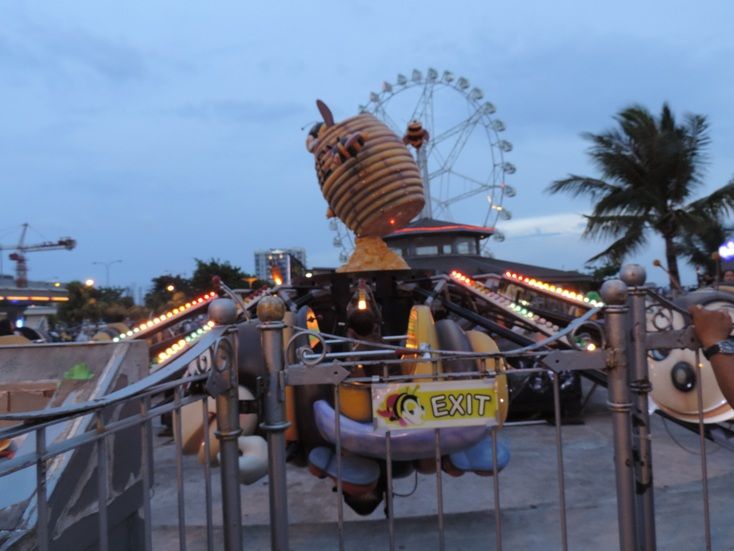 Our first stop was the
Kiddie Wheels
station, Php80.00 for 8 minutes with a souvenir photo. Complete with head and arm gear, Justin had fun running a motorbike at his preferred speed. However, an 8-minute motorbike ride was too short for an energetic boy like our son, so he had to have another round to satiate his interest.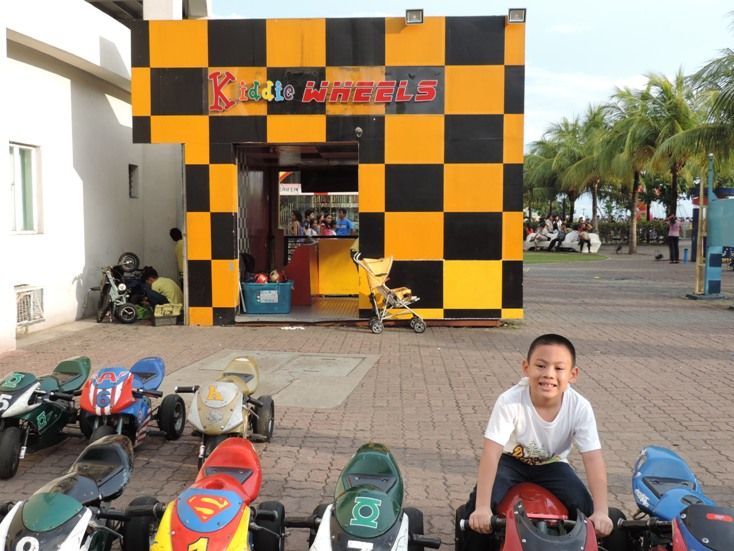 Then we rode the
Road Train
(Php50.00 per head) which lasted for a few minutes.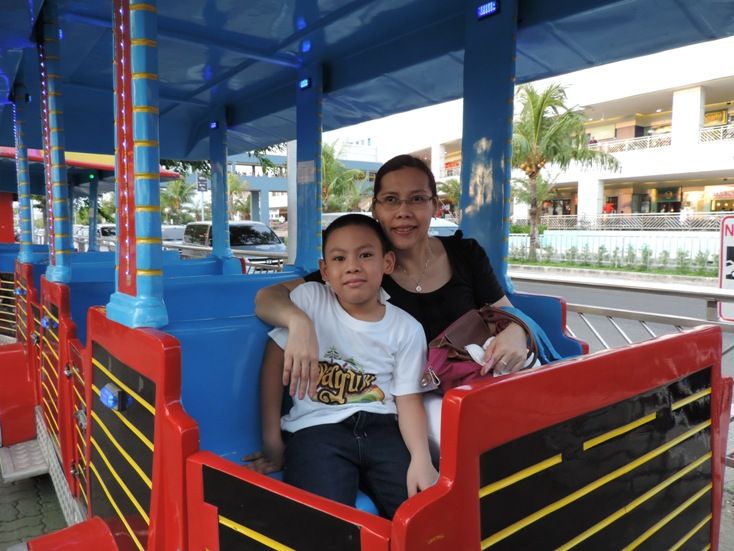 I was really amazed at the number of things one can do at SM By the Bay. Aside from the rides, there is also the
Zipline
(Php150 1-way ride per person) for the adventurous ones and the
Cruise by the Bay
(Php150 per head) for the romantics at heart.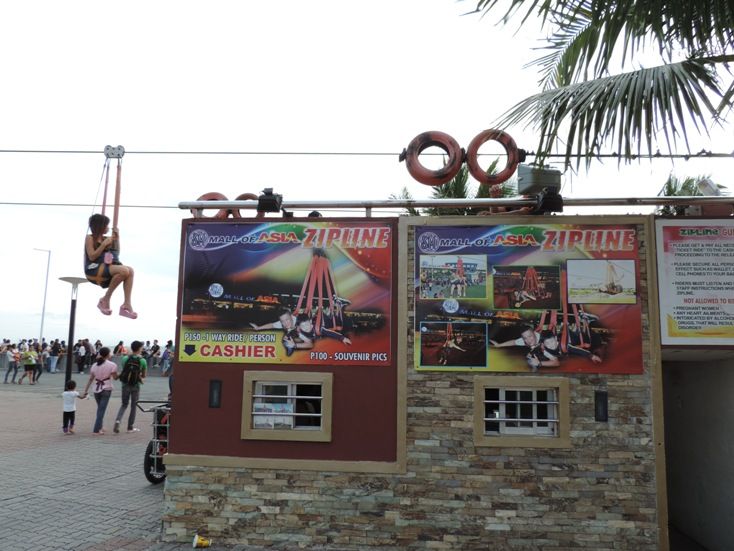 Food is also not a problem at SM By the Way because there are different restaurants by the seaside.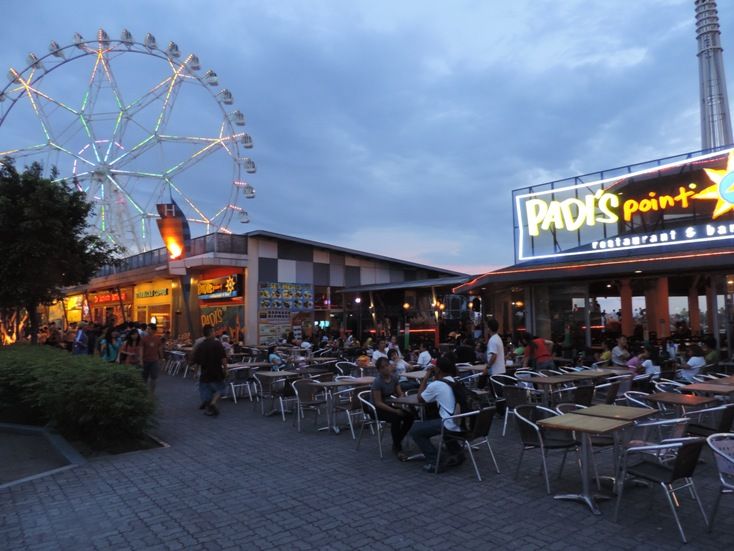 Because our young man had so much fun at SM By the Bay, we will definitely go back there soon!
SM By the Bay is open on the following days:
Mondays to Thursdays: 3:00 pm to 12:00 midnight
Fridays: 3:00 pm to 1:00 am
Saturdays: 10:00 am to 1:00 am
Sundays: 10:00 am to 12:00 midnight
For group tour inquiries, you may contact 556-0331.