Here's a question from Schick Philippines and Nuffnang: "If you had the powers of MAN OF STEEL for one (1) week, how would you use it?"
If I had the powers of the MAN of STEEL for one (1) week, I would use it to remove all the nuclear reactors in the world to make our planet a better and safer place to live.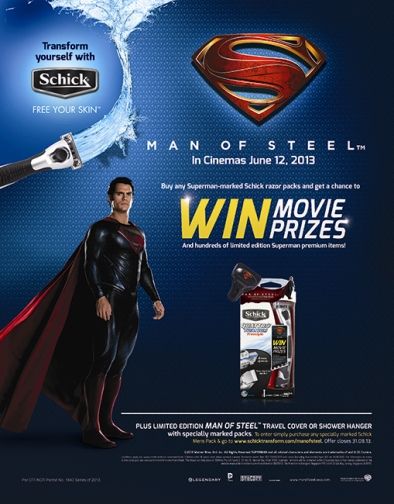 Would you like to win movie prizes and limited edition Superman premium items? Well, you can! All you need to do is buy any Superman-marked Schick razor packs to snag these cool treats! So what are you waiting for?
Schick. Free Your Skin.
Per DTI-NCR Permit No.1843 Series of 2013.