We checked in at Diamond Hotel last Saturday for an overnight stay in line with my husband's summer company outing. The little boy was so excited because he'd have a chance to dip and splash in the pool before the rainy season officially sets in. He even bought his floater to Diamond Hotel so he could enjoy swimming at the hotel pool more.
Our Superior Room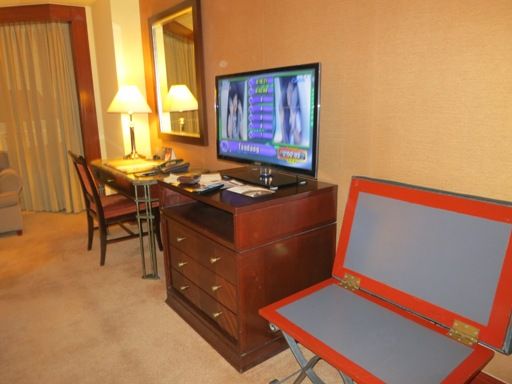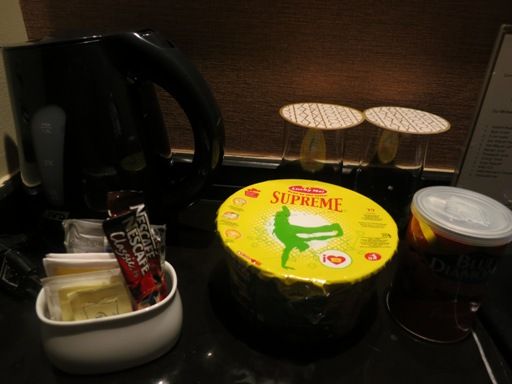 We stayed in a
Superior Room
with the following benefits and privileges: complimentary buffet breakfast for two at Corniche, welcome fruits, complimentary mini bar items (2 bottles of drinking water, 2 bottles of flavored tea drink, 1 pack of Oreo cookies and coffee/tea/sugar), complimentary three hours in-room Internet access per day, complimentary Wi-Fi access in public areas, safety deposit box inside the room, use of Health Club facilities (gym, sauna, steam, swimming pool and outdoor Jacuzzi).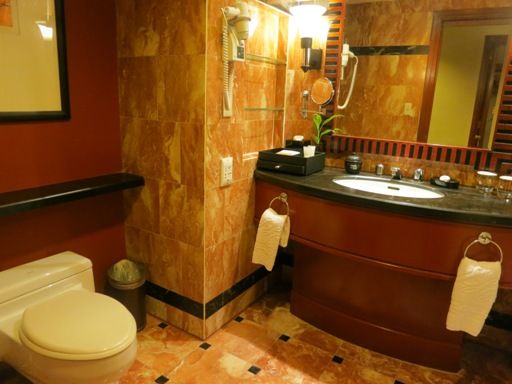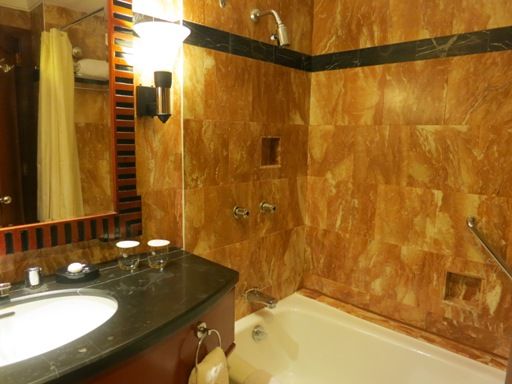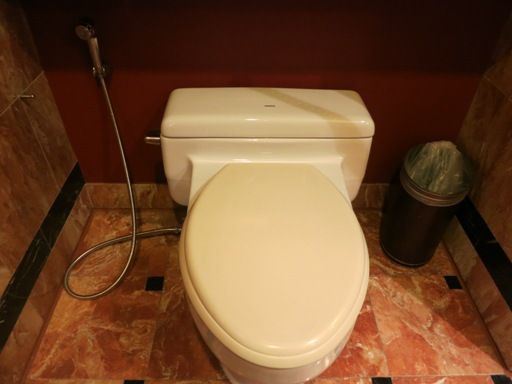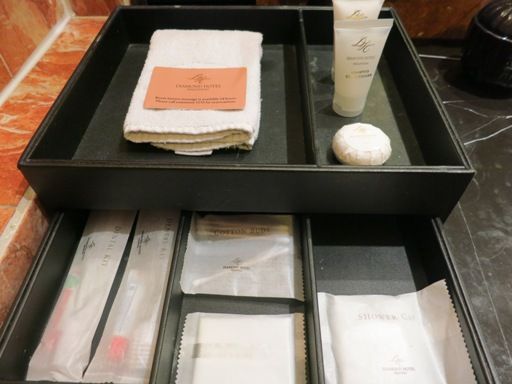 Because it was early afternoon when we went to Diamond Hotel, it was still too hot for us to swim. That left us nothing to do but to eat the welcome fruits and watch TV.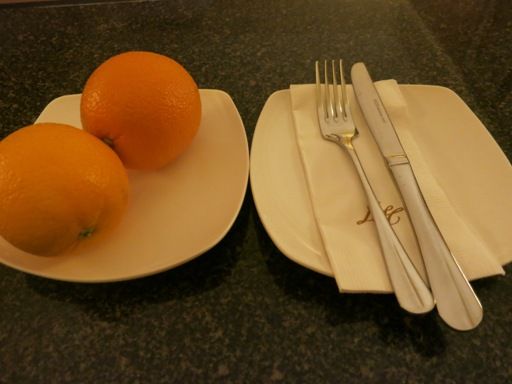 Welcome fruits!
Of course, we had to take pictures of ourselves, too, while inside our room.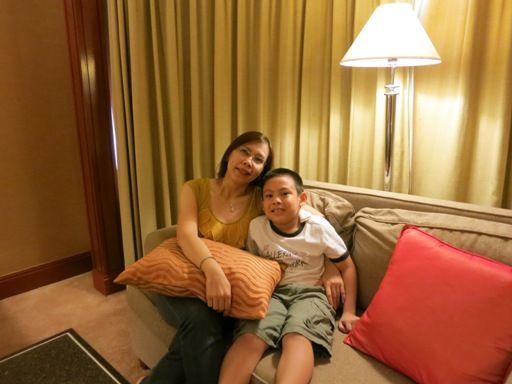 Picture! Picture!
Because hotel food is expensive, we decided to have dinner at the nearby
Aristocrat Restaurant
.
Failed Attempt at Swimming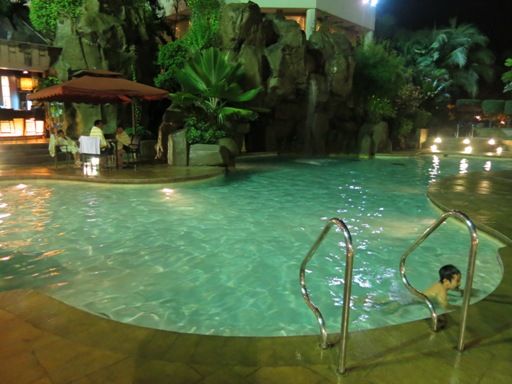 After dinner, we hastily put on our swimwear because the little boy was raring to go to the hotel pool. Unfortunately, we weren't allowed to swim that night because of incessant lightning, which might be dangerous to swimmers. That burst our little boy's bubble. To make him feel better, we told him we'd wake up very early the next day so he could spend more time in the pool.
Top View of Corniche
While returning to our room from the hotel pool, we passed by a hallway that gave us a good top view of Corniche, Diamond Hotel's buffet restaurant.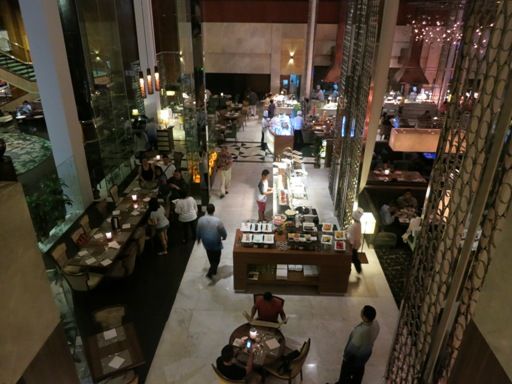 I couldn't wait to go there tomorrow to see what's for breakfast.
Buffet Breakfast at Corniche
While we were given only two complimentary buffet breakfast, kids below 12 years old are given free buffet, so all three of us (hubby, me and son) had complimentary buffet breakfast at Corniche the next day.
I wasn't able to take pictures of food at Corniche because the restaurant manager was there when we were having breakfast, and because the little boy was eager to swim, I wasn't able to enjoy my buffet breakfast. The pictures above were my breakfast plates, and those were the only things I had. Sigh!
Swimming Time
Then came the most anticipated part of our overnight stay at Diamond Hotel—swimming time!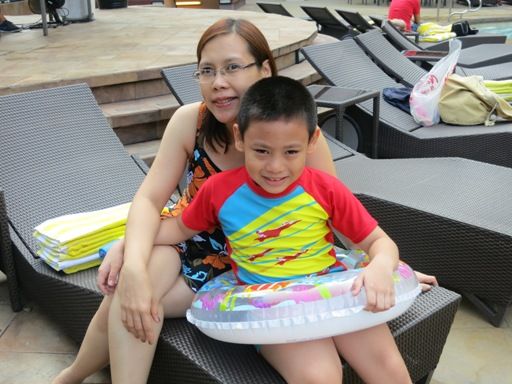 The little boy simply couldn't wait to get into the pool. I literally had to beg him to pose with me for this souvenir shot.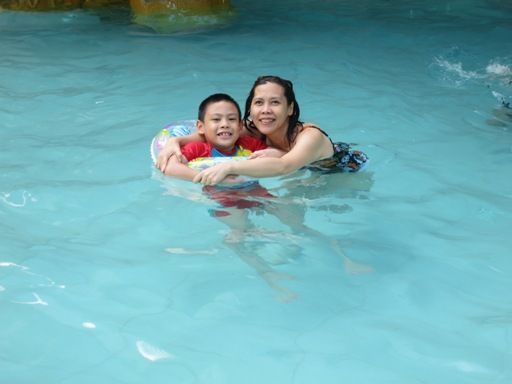 The little boy was having fun! Even this Mommy enjoyed swimming in the pool because the water was not cold. Three hours in the pool were simply not enough for the little boy, but we still had to fix our things before our 12noon check-out so with a heavy heart, we left the pool and headed back to our room to take a shower and to pack up our stuff.
Time to Leave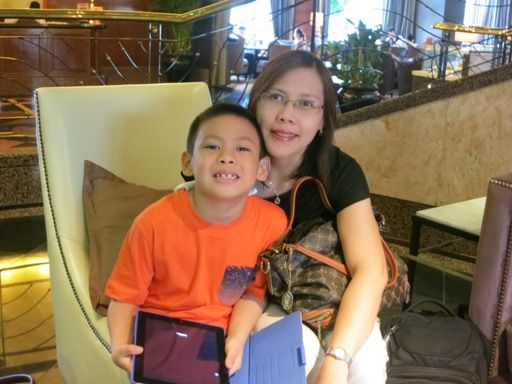 And then it was time to leave. This picture was taken at the lobby of Diamond Hotel, near Corniche, while hubby was busy settling our hotel bills. This is such a nice hotel. I would love to come back here again soon.
Diamond Hotel
Roxas Boulevard cor. Dr. J. Quintos Street
Manila City
Telephone Nos.: 528-3000, 305-3000
Website: www.diamondhotel.com
Email: bizcenter@diamondhotel.com