A lovely pre-Mother's Day treat awaited mommies at Abe Restaurant in Serendra, Fort Bonifacio last Saturday, May 11, 2013 as the Cif event of the year was unveiled. Hosted by Tracy Abad, the event entitled "Beautiful Endings, Everyday with Cif," presented 101 ways to keep our homes clean, beautiful, and fresh-smelling. It also introduced the new Cif mom and brand ambassador Suzi Entrata-Abrera.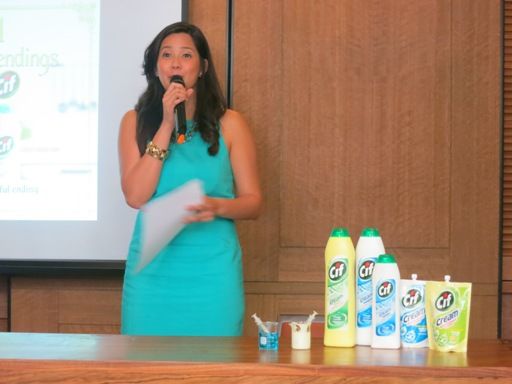 Delicious Lunch
After a short welcome speech and a brief product introduction, a hearty lunch was served. Our table was overflowing with food because we got two servings of each dish, and to think that there were only six of us in that table. I wasn't complaining, though. Lol!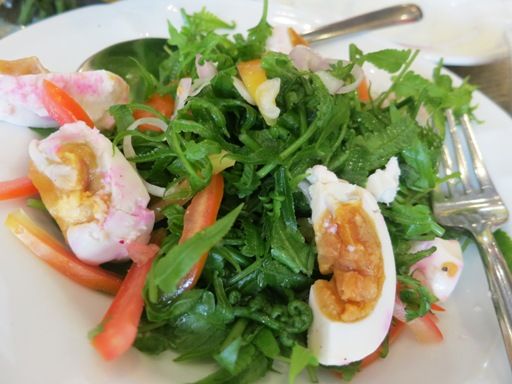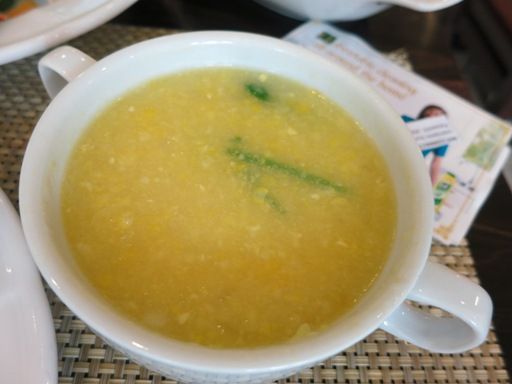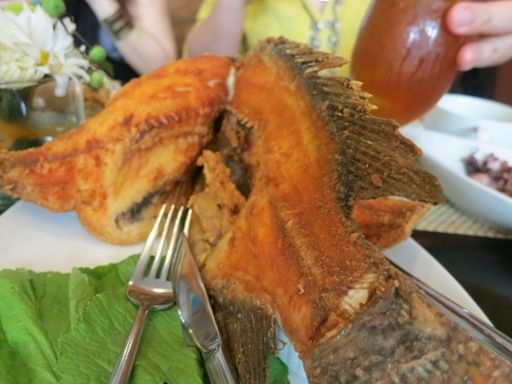 After a delightful lunch, Suzi Entrata-Abrera shared her own experiences of using Cif Cream to maintain a beautiful home. She added that Cif Cream is her favorite household product because it has helped her solve tough cleaning problems in their home.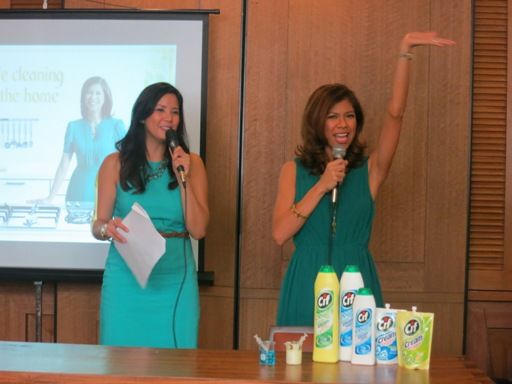 Prizes and Surprises
There were also fun games, prizes and surprises for everyone. Guests were asked to take a picture of themselves, of Cif Cream and of Suzi Entrata-Abrera and post them on Facebook, Twitter and Instagram to win exciting treats from Cif. The winners of these online contests have yet to be announced, but there were also event attendees who went home with their prizes, like Ms. Jinggay, for writing the most heartfelt Mother's Day message to her mom.
Ms. Jinggay, Winner of a Sharp TV
Ms. Cindy Domiguez, winner of Domex Overhaul Search
Winners of the Cif Mom Search were also present to receive their prizes.
Product Demo
There was also a product demonstration showing how Cif Cream is better than its competitor.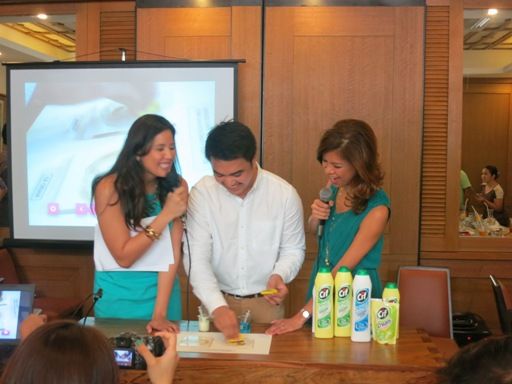 Guests were also asked to try cleaning dirty surfaces with Cif Cream to see for themselves how effective this product is.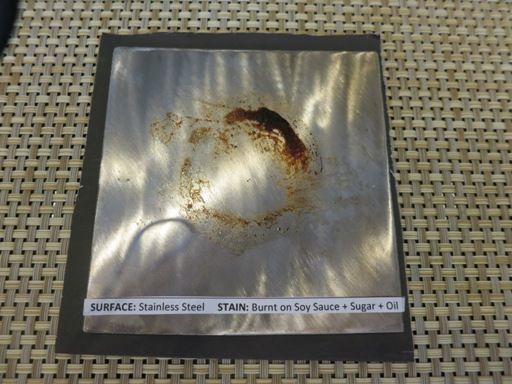 Before and after using Cif Cream
Cif Cream and Its Latest Campaign
Cif Cream is a revolutionary non-scratch surface cleaner that aims to help moms everywhere achieve beautiful homes. Its latest campaign, "101 Beautiful Endings with Cif" highlights the product's effectiveness even with the most stubborn dirt and stain.

While Cif Cream is made for tough cleaning, it's still gentle enough to use on practically any kind of surface. It comes in three variants: Original, Lemon and With Bleach. It can be used in the kitchen, the living room, the garden and even on dirty leather goods.
How to Use Cif Cream
Using Cif Cream is really simple. You only need to do three things, namely:
1. Pour a little amount of Cif Cream onto a sponge or directly onto the area to be cleaned.
2. Rub the dirty surface gently.
3. Rinse or wipe the product off.
Where to Use Cif Cream
Cif Cream can be used in the kitchen, bathroom, indoors, the kiddies corner, outdoors and many more.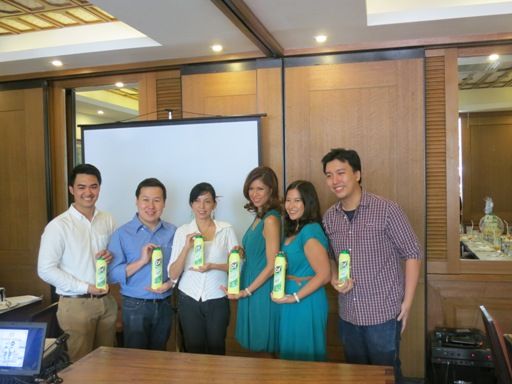 •
The kitchen
– Use Cif Cream Original to remove stains on oven hobs and hotplates, get rid of limescale build-up around tap joints or inside the coffee percolator, clean the fridge and burnt saucepan or deep fat fryer and to remove stains from teapots and cups.
• The bathroom – Use Cif Cream with Bleach to remove dried-on soap from the ridges of soap dishes, to make your tile grouts look new again, to get rid of heavy stains from basins/taps/baths and to clean your shower curtain and the sliding doors of the shower.
• Indoors – Use Cif Cream Lemon to clean your telephone/vases/door handles/flip-flops, get rid of tobacco smell from ashtrays and remove food and drink stains from your plastic trays.
• Kiddies corner – Use Cif Cream (without bleach) to clean tricycles and baby's car seat and remove paints from the walls. Use Cif Cream with Bleach to clean plastic bibs, plastic toys and the soles of trainers, rubber boots or waterproof leather.
• Outdoors – Use Cif Cream to clean your barbecue grill, garden furniture and tools, sports equipment, camping gear and the shutters, fences, railings and gates of your home.
As you can see, you can clean practically everything in your home using Cif Cream. There really are beautiful endings with Cif!
I will try Cif Cream in our home, too, and will let you know the results in a few days. Watch out for that Cif Cream product review and giveaway from this blog soon!