The first time we were at Quezon Memorial Circle, we were only able to see the various kiddie playgrounds at the Circle of Joy and to spend more than an hour riding bikes for rent at the bike lane nearby. We went to Quezon Memorial Circle again last Black Saturday because our son wanted to ride a go-kart, which can be found at the Pedal and Paddle area. You will pay an entrance fee of Php10.00 for each kid and adult, and you will also pay separately for each boat, train or go-kart ride.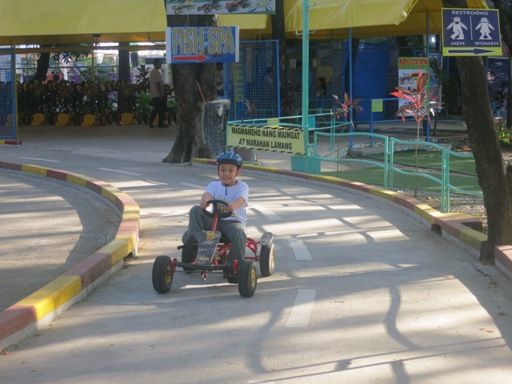 Our son headed straight to the
Kids Station
for his first ever go-kart ride. We had to pay Php40.00 for a 15-minute ride at the kiddie go-kart. However, 15 minutes is not enough for our son to fully enjoy go-karting. He spent an hour there, which cost his Dad Php160.00 all in all.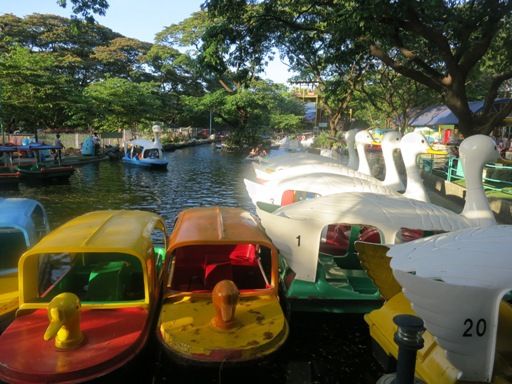 While the little boy was busy go-karting, we went around to see what other activities were happening inside the Pedal and Paddle area. At the
Boat Station
which actually reminded me of our boat ride in
Baguio
last month, you have the option to ride a pagoda boat, a swan boat, a duck boat, a dolphin boat, a paddle boat or an aqua bike with prices ranging from Php40.00 to Php140.00.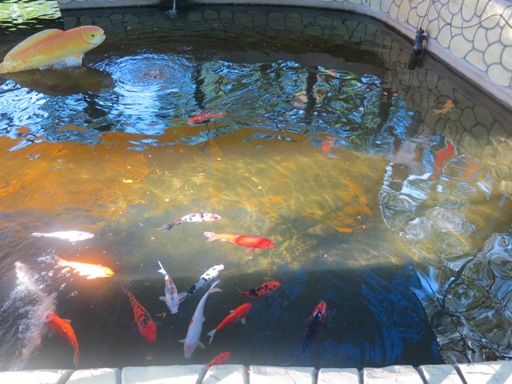 There's also a
Koi Pond
beside the Boat Station, but feeding the fish and throwing coins in the pond are prohibited. Perhaps, that's to maintain the cleanliness of the pond.
To the left of the Koi Pond is a
Picnic Area
for families who brought their own food to share among themselves. Next time we're here, we'll make sure to bring our own picnic food, too.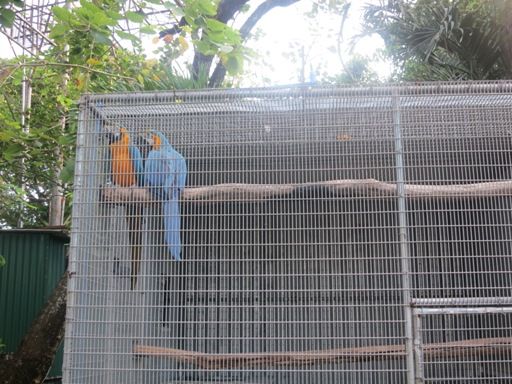 Further to the left is an
Aviary
, which houses the scarlet macaw and the blue and gold macaw, among others.
We also tried the
Fish Spa
in front of the Aviary at Php60.00 for 15 minutes. You will have to dip your feet in the water and allow the Garra rufa fish to exfoliate your feet. This was a first for me, and I really got scared when the doctor fish would nibble at my feet. I was actually screaming and wanted the fish to go away. Lol! In the end, my husband and I had to switch places. He was the one having a foot spa, and I was the one watching him get tickled by the Garra rufa fish.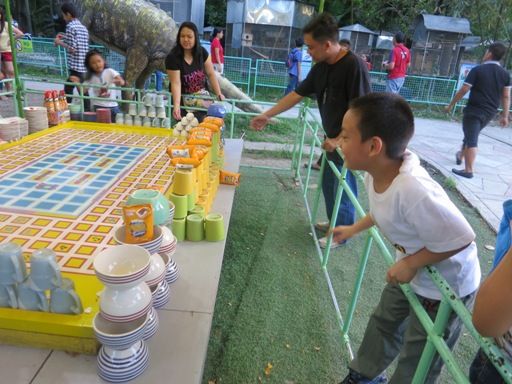 Our son also had a great time throwing one-peso coins on the yellow board with squares. You get a prize for every coin that fits perfectly into any of the squares. He won a lot of fish crackers. Lol!
Inside the Pedal and Paddle, you'd also have a good view of the people trying the
Zipline
.
On our way out of Pedal and Paddle, we also spotted the
Space Train
. I wasn't able to check how much a ride there costs.
We really enjoyed the few hours we spent at Pedal and Paddle. The place is clean, safe, orderly and well-maintained. We will surely come back here.