Sunday, Feb. 24 was, our last day in Baguio. It was also the day that the Grand Flower Float Parade of the 2013 Panagbenga Festival would be held. We ate our breakfast fast then left Golden Pine Hotel and walked past Burnham Park until we reach the place where we could catch a glimpse of the colorful flower floats.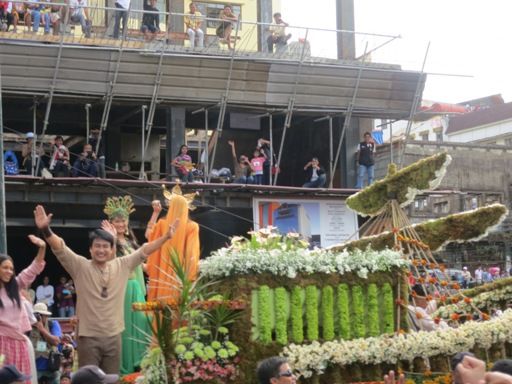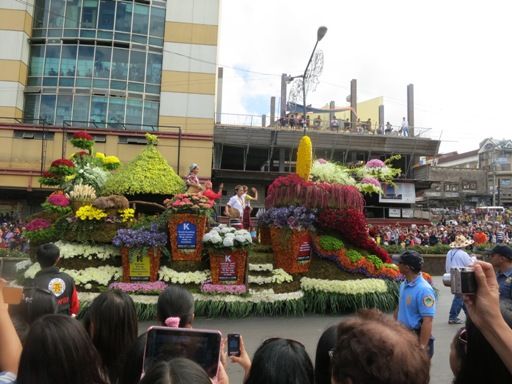 There were already a lot of people lined up along the streets of Baguio when we arrived, so it was very hard to see the floats. We stayed in the back, while hubby braved the crowd to take some photos.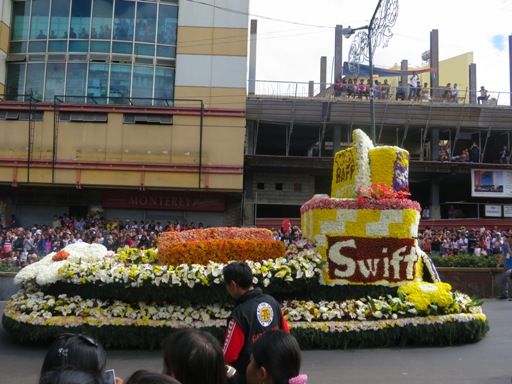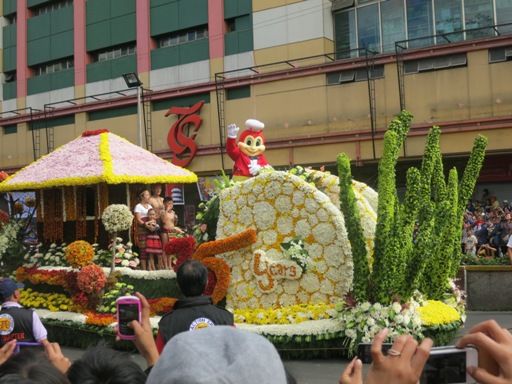 There were a number of local celebrities on the flower floats to the delight of the onlookers, but because we couldn't see a thing from our location, we didn't stay too long. The little boy requested for another bike ride at Burnham Park, and then it was time to buy souvenir items for us and
pasalubong
(a homecoming gift) for family and friends back home.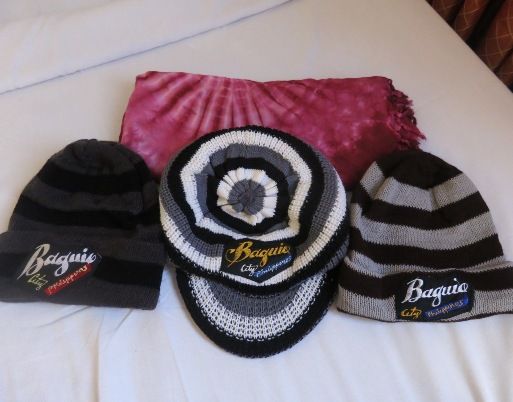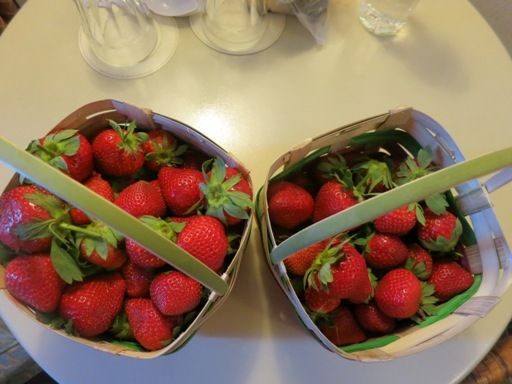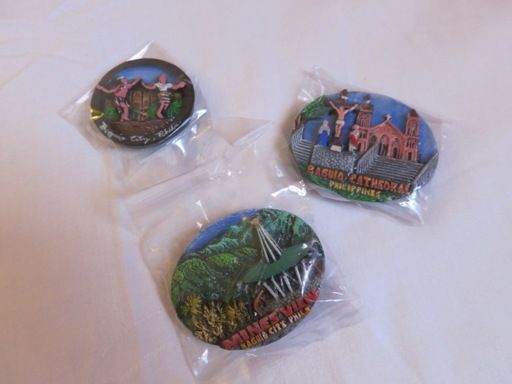 We also made sure that we would never leave Baguio without tasting their famous Strawberry Taho. Instead of
arnibal
(brown sugar and vanilla syrup), this Strawberry Taho uses strawberry syrup; it has strawberry bits, too. Yummy!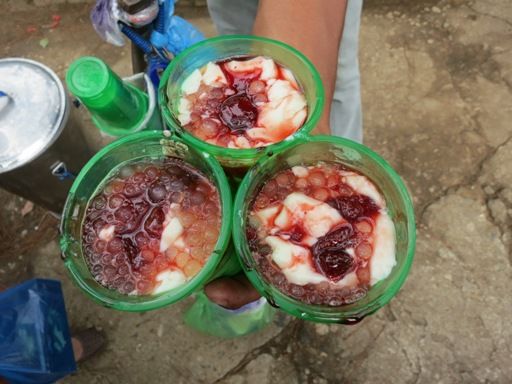 Baguio's Strawberry Taho, (Php15.00, small cup; Php20.00, large cup)
We also saw a vendor selling
karamay
(Tahitian gooseberry). I actually saw somebody at Burnham Park the previous night eating this, and I was intrigued by the green round things that he was eating using a small barbecue stick, so we gave it a try. We paid Php20.00 for one order of
karamay
.
The vendor put vinegar on the
karamay
fruits and sprinkled them with chili. The
karamay
was crunchy and sour. They actually reminded me of
kamias
(Bilimbi fruit). What made the
karamay
more interesting to eat was the vinegar and chili. We saved the rest of the
karamay
for later, but we weren't able to eat them because by the time we were allowed to ride the bus going to Manila, the
karamay
fruits were already soaked in vinegar. It would be messy to eat them because we didn't have anything to scoop them up from the small plastic bag that held these tiny fruits.
After buying pasalubong from a nearby market and trying out Baguio's Strawberry Taho and karamay, we went straight to Golden Pine Hotel to have lunch and to fix our things. We left the hotel at around 1pm, lazed around at the bus terminal for 2 hours and left Baguio at 3pm. It took us 8 hours to finally get home.