Yesterday was general cleaning day in our house, and the little boy shouldn't be inside our condo unit while our helper was making it spic-and-span. Too much dust would trigger my son's allergic rhinitis, so I decided to go to the mall with Justin for an awesome mommy-son date. Because he received a lot of medals on his graduation day, it was his call. I let him decide which of the activities I suggested we would do first. He said we'd go to Tom's World first, so that's our first stop.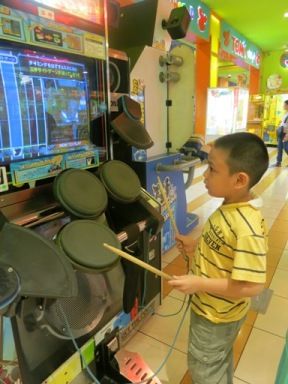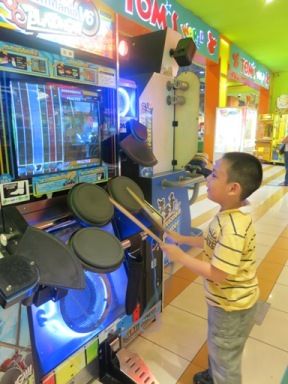 He tried the Drum Mania, but he didn't stay there long because the machine was acting weird. Then, he tried other games.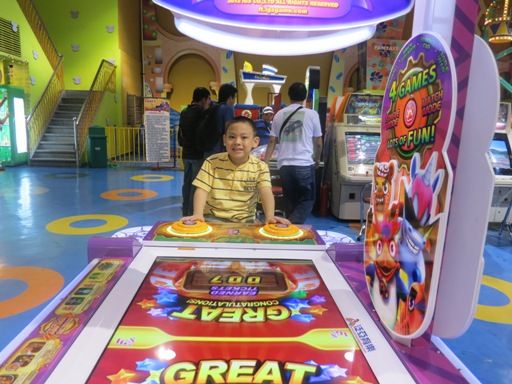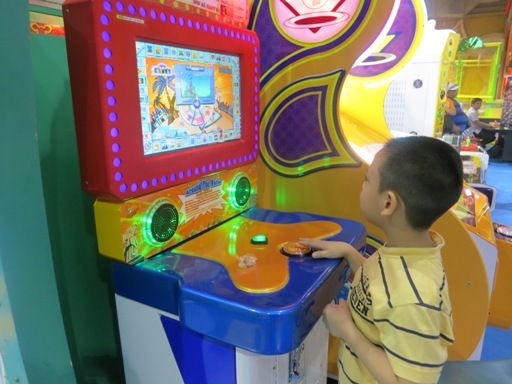 We went to Bestsellers next to find new books for him.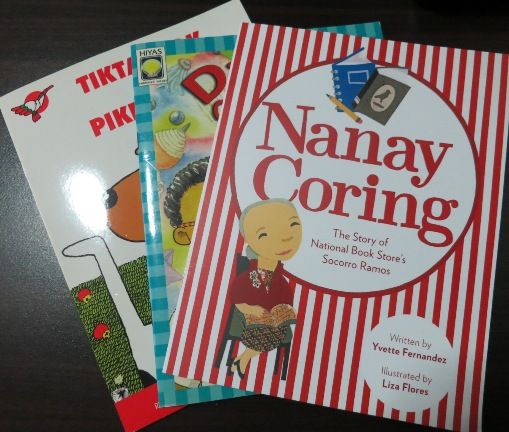 After buying books, he said he'd like to eat. We bought French fries from Potato Corner before heading to Burger King.
Our Burger King meal
Still in the mood to pose for the camera!
Then, we went to Twisted Candy store to buy lollipops.
Enjoying his blueberry-flavored lollipop from Twisted Candy!
I had to shell out Php800.00 for our mommy-son date that lasted for three hours. The little boy was happy that he got to do the things he wanted, and this mommy was glad that we were able to spend quality time together.