After he enjoyed his first bicycle ride in Baguio last month, our 6-year-old son wanted to hop onto a bike again. He and his Dad went to PICC last Saturday to look for bike rentals, but they didn't find any. That made my son more persistent to find bikes for hire, and this prompted us to go to Quezon Memorial Circle last Sunday. I heard so much about this place from other bloggers, and I really wanted to see for myself what activities kids and adults alike can do here.
Because it's our first time at Quezon Memorial Circle, we didn't know where to eat, so when we saw the carinderias lined up near the gate where we entered, we decided to have lunch there. Our lunch was cheap, less than Php250.00 including mineral water and bottled iced tea, but it wasn't very satisfying. The little boy wanted to finish his lunch fast, so he could bike right away.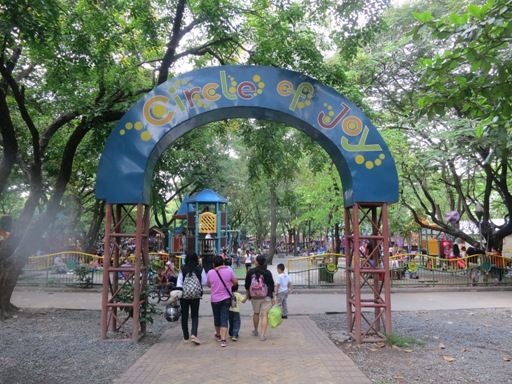 We went to the Circle of Joy first. It's a place with various playgrounds that kids will surely enjoy.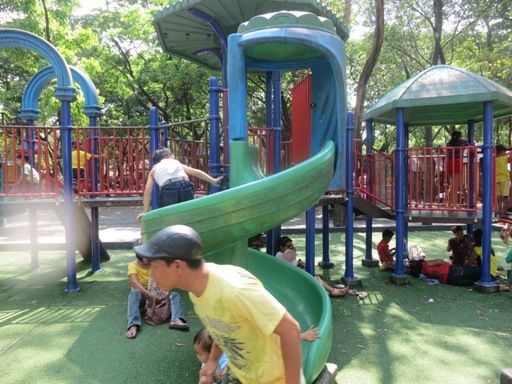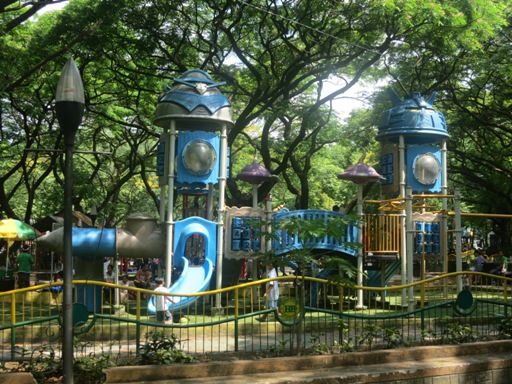 If my son wasn't too preoccupied with riding a bike, I knew that he would enjoy hopping from one playground to the next.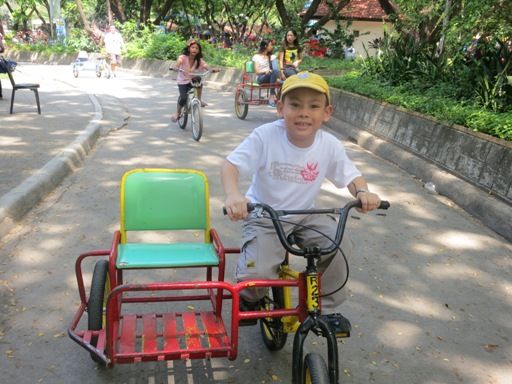 Because he didn't know yet how to balance a bike, he chose to have that sidecar instead of a single bike. His Dad also rented an adult sidecar so I could ride with him while we trailed behind our son. That's the best way we could keep watch over our little boy.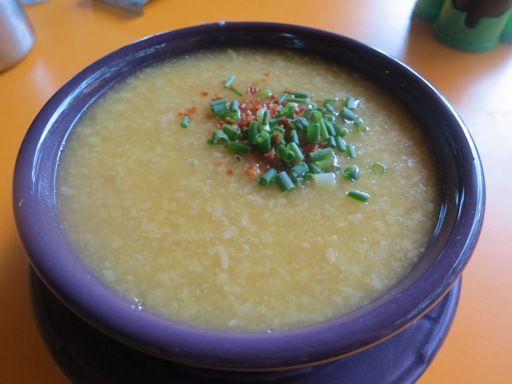 After an hour of biking, father and son rested for a while and had their afternoon snacks at a nearby restaurant, Ces Garden Cuisine. Then, they rode a bike again for one more hour. The little boy was bursting with energy! I stayed behind because I was getting sleepy. As I looked around, I noticed that there were also rides for kids and adults just across this restaurant.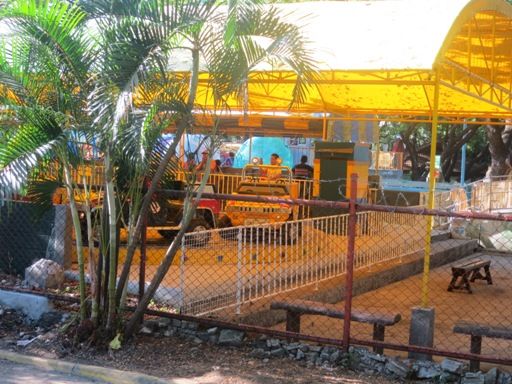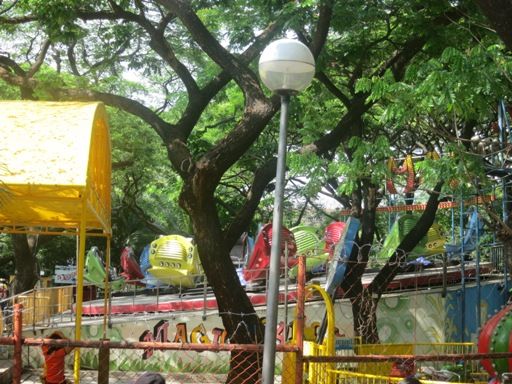 We left the place a few minutes before 5pm. The little boy didn't want to go home yet, but we promised him that we'd go back to Quezon Memorial Circle next week. Hubby and I also want to explore more of this place.