Last Thursday, I went to Conti's Pastry Shop & Restaurant at Greenbelt 2 for a small group discussion on feminine health and feminine hygiene. The tete-a-tete was held at one of the function rooms of Conti's. There were only three mommy bloggers present, including myself, three representatives from New Marketlink Pharmaceutical Corporation, two representatives from Havas PR Agatep, and one resource person: Dr. Bernabe Marinduque.
Dr. Bernabe Marinduque, Medical Director of Beverly Hills 6750
Dr. Marinduque is a cosmetic gynecologist and the Medical Director of Beverly Hills 6750, a top-notch multi-specialty aesthetic services center. He spearheaded the groundbreaking BH Gynesthetics in the Philippines, and he advocates for women's reproductive health and empowered sexuality and beauty.
Husband and Wife Intimacy
One of the questions asked during the group discussion was about intimacy between husbands and wives. Dr. Marinduque says matter of factly that sexual intimacy between partners is healthy. Couples derive both physiological and psychological benefits from it, and it's important for relationships to thrive. There are reasons, however, that prevent partners from sustaining their intimate needs, and one of them is vaginal dryness. Vaginal dryness is a condition common to women of all ages because of varied practices and activities. This should not prevent couples from maintaining an intimate relationship, though, as there are doctor-approved supplements in the market to relieve this discomfort, such as Replens and RepHresh.
Replens and RepHresh
Replens and RepHresh are specifically formulated to moisturize the women's intimate area to make sexual intercourse more comfortable. Both vaginal moisturizers help women maintain a normal vaginal pH of 4.5 that provides balance and prevents bacteria and yeast cells to develop, which are considered major causes of irritation and discomfort. Both moisturizers also rejuvenate one's vaginal lining and eliminate dry skin cells. While these vaginal moisturizers have the same use, Replens is advised for women who are already in their postmenopausal stage, while RepHresh is for young women who have an active lifestyle.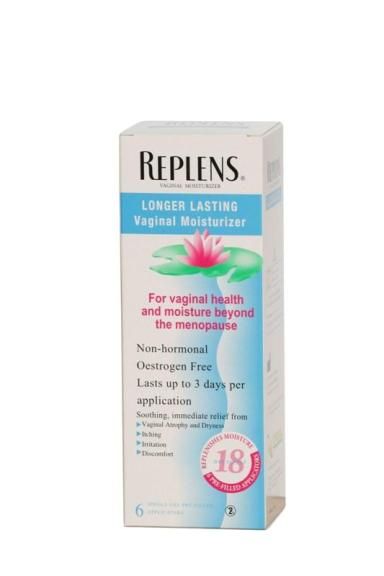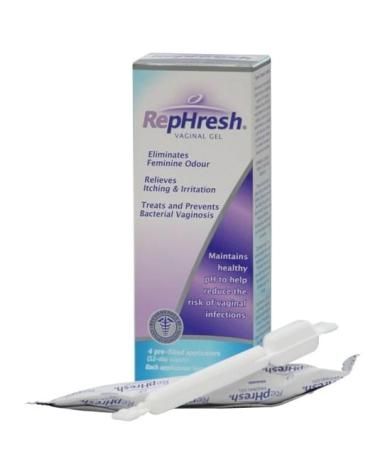 Replens for Postmenopausal Women and RepHresh for Younger Women
RepHresh is also intended for women who experience bacterial vaginosis. Bacterial vaginosis is a type of vaginal infection characterized by watery or smelly vaginal discharge. This happens when the vaginal pH balance changes. On such occasions, it's best to use RepHresh as your vaginal moisturizer. Women with bacterial vaginosis can also avoid vaginal itching and irritation with the gynecologist-recommended RepHresh.
Replens and RepHresh can be purchased per pack or applicator. They are distributed by New Marketlink Pharmaceutical Corporation and are available at all Mercury Drug, Watsons and Southstar Drugstore outlets in Metro Manila. For more information, call (02) 480-42-07.