We went to the Mommy Mundo Bazaar at Rockwell Tent last Saturday, November 24, 2012.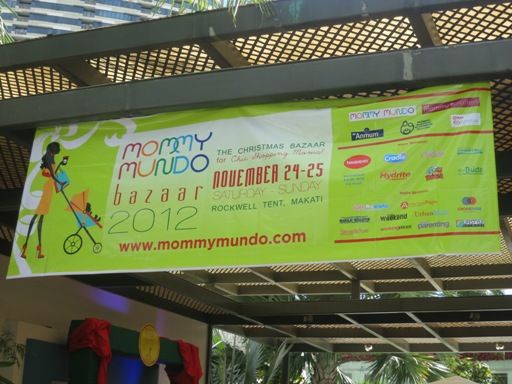 There were lots of things to buy for pregnant moms and nursing moms, for babies and kids, and for other family members. There were dresses, nursing covers, blankets, pajamas, socks and shoes, hair bows, books, bags, toys, accessories, etc.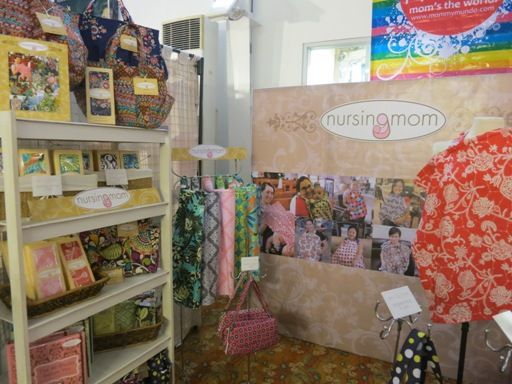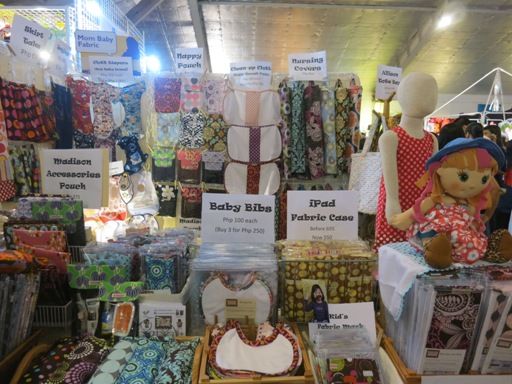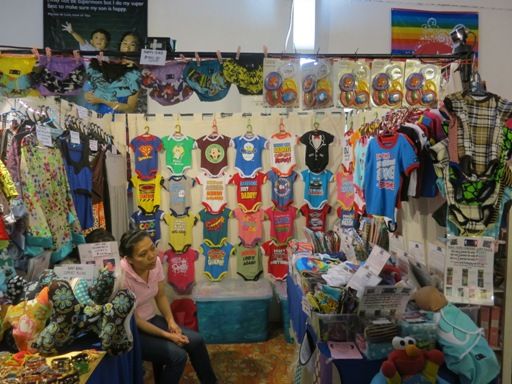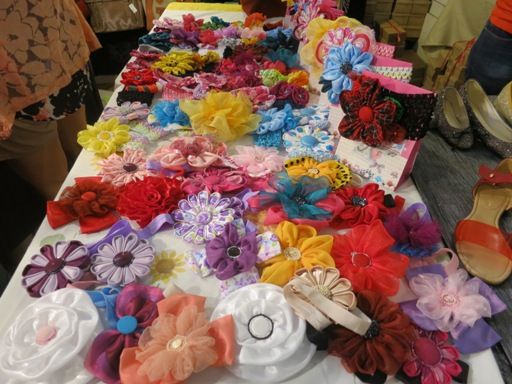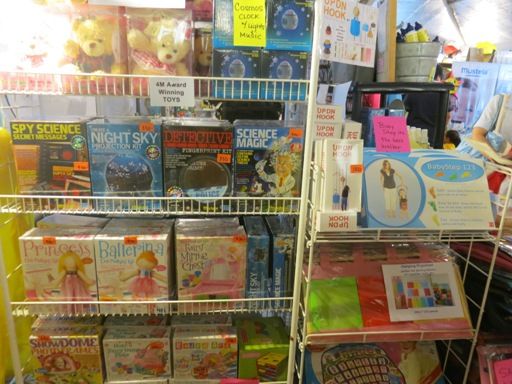 One stall that really caught my attention was
Therapy Bags
. Here, they sell bags, necklaces, and bracelets. I bought five accessories from here, and I'm still contemplating whether to give them as Christmas gifts to family or friends or to keep them for myself. They're really lovely!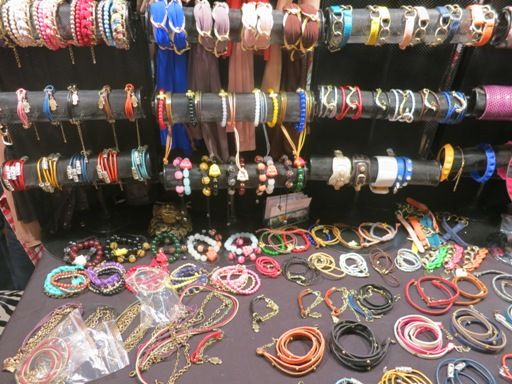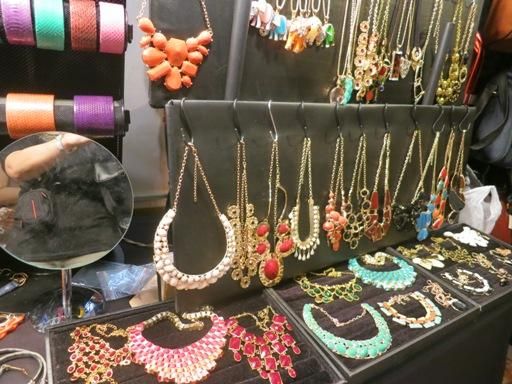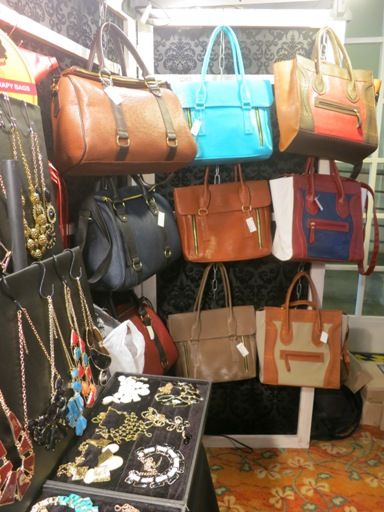 Hubby also bought a mosquito repellent bracelet for our son from another stall. He also purchased a bracelet rosary for him and a ruby rosary for Justin.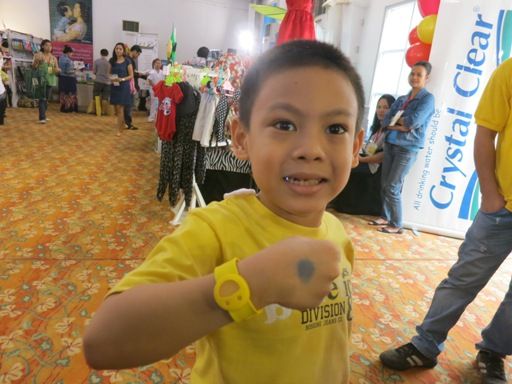 There were also food stalls outside for the hungry shoppers.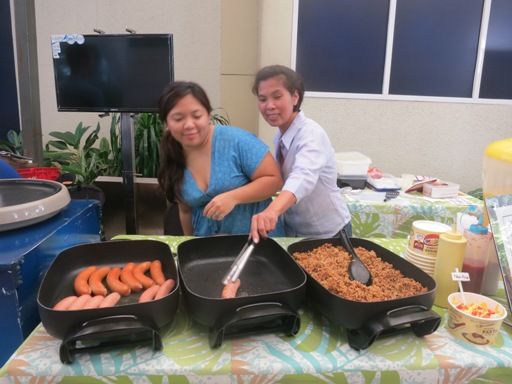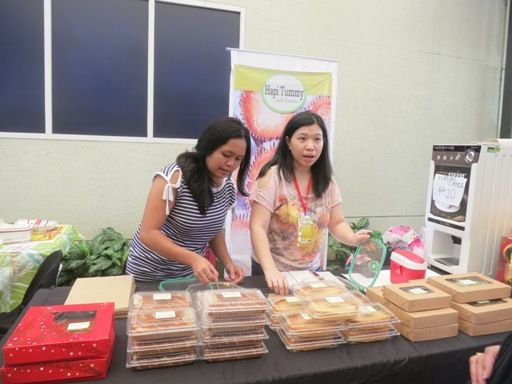 Our last stop was the Kids Activity Area courtesy of Fun Ranch. There was an inflatable playground for toddlers and some games for bigger kids; my son enjoyed playing here.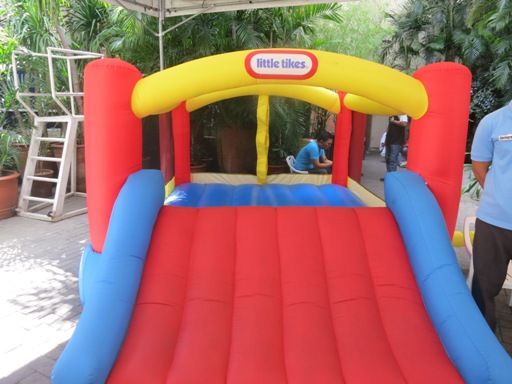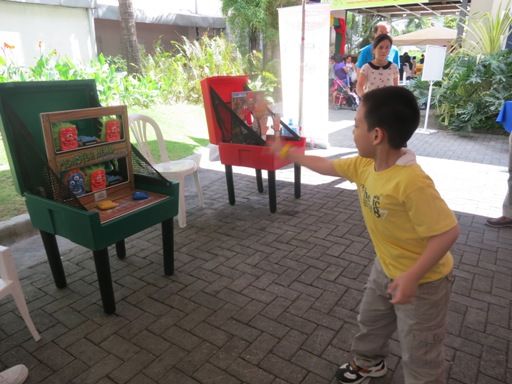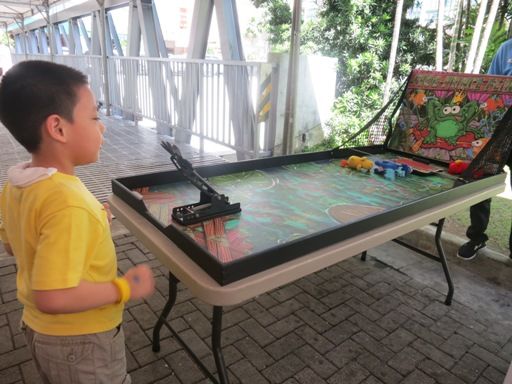 Have you been to the Mommy Mundo Bazaar? What have you bought for yourself and your family?