Last Saturday, November 17, 2012, was Kinder 2 Family Day at La Salle Green Hills. We were at the St. Benilde Cafeteria before 11:00 am to register and to watch the magic show. The Kinder 2 pupils were supposed to be in their classroom by 12 noon for the checking of attendance.
Magic & Puppet Show
Family picture
This year's Family Day theme for Kinder 2 is
"K-2 Play, The Alien World Games."
There were eight Kinder 2 classes participating in the Family Day. The K2-B class to which our son belongs was wearing violet T-shirts, and they were called the
Neptune Gladiators
.
K2-B class, The Neptune Gladiators
First, the boys paraded their alien weapons and gadgets.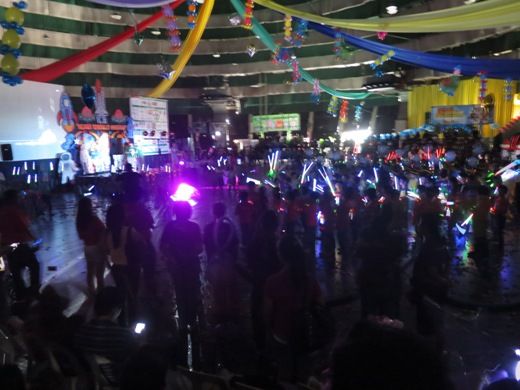 Then, Megatron, Optimus Prime and Bumblebee wowed the crowd with their dance moves.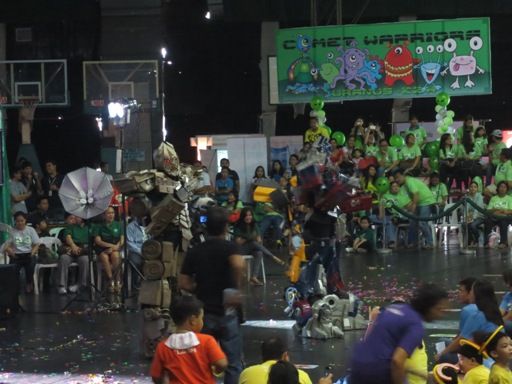 Megatron, Optimus Prime and Bumblebee dancing Gangnam style
There were games, too, participated in by both parents and students.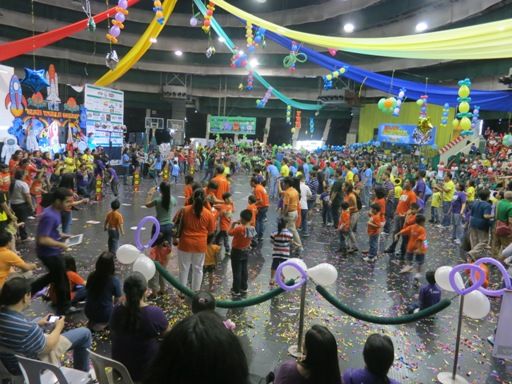 Finally, the boys got ready for their dance number. I will upload a video recording of their class performance in this blog soon.
Before the program ended, everyone sang the De La Salle Alma Mater Hymn.
Raffle prizes were also given away to the students, but my son didn't win any. Everyone went home with loot bags, too, which contained toys, foods, school supplies, etc. from the sponsors.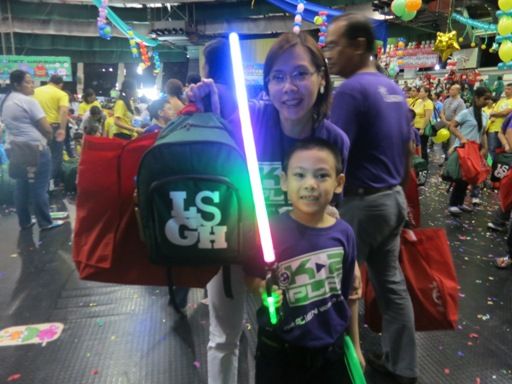 Loot bags!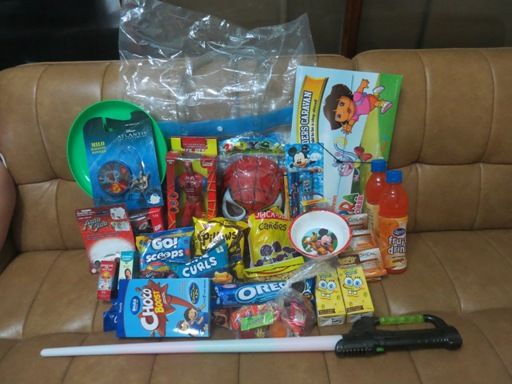 What's inside the loot bags
My son really enjoyed their Family Day activity, and he was already asking us when the next Family Day would be.