I worked the entire morning last Saturday, and I wasn't really sure if I could attend two blog events in the afternoon. I missed the first one, but made sure I attended the second one because I wanted to see Ms. Maricel Laxa-Pangilinan in person. I wanted to hear what she had to say about being a mom to five kids. While waiting for Ms. Maricel's talk, we took pictures of the entire area, giving us a glimpse of the one-of-a-kind interactive exhibit called Philips AVENT: From Pregnancy to Playground. This exhibit was held at the Shangri-La Plaza Mall.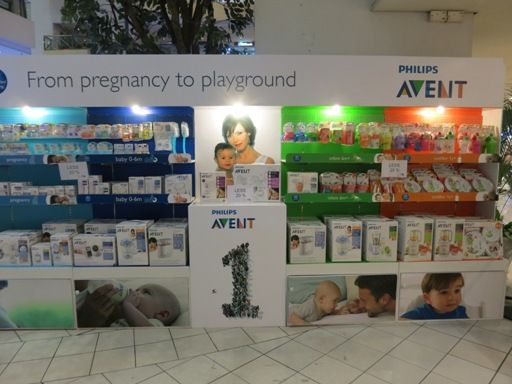 Philips AVENT: From Pregnancy to Playground
featured various activities for moms and their babies to celebrate the different stages of motherhood. The exhibit had three areas, namely:
Baby Bump
for pregnant moms,
New Baby
for moms with young children up to 18 months old, and
Growing Baby
for mothers with toddlers.
Baby Bump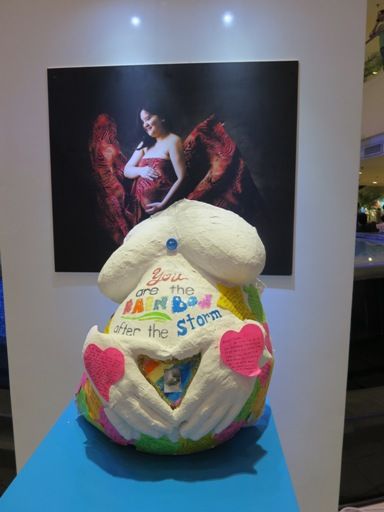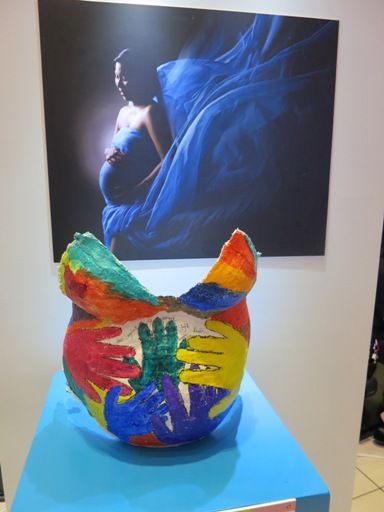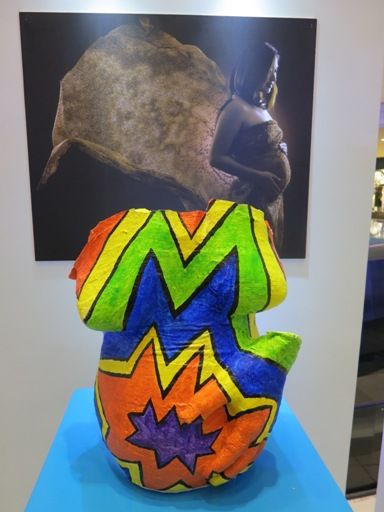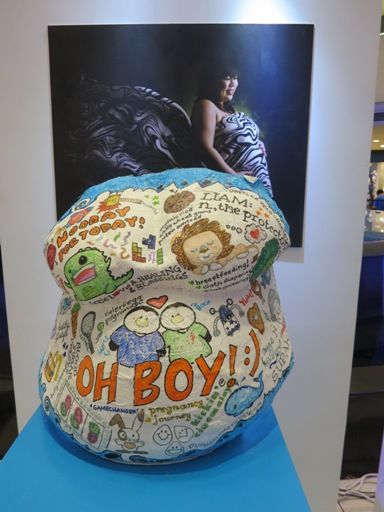 There was a
Belly Cast art exhibit
by artist
Mimsy
who perfectly captured the interesting stage of a woman's life. The exhibit includes a belly cast of Neva Santos, Chesca Brillantes, Chiara Datu, Isobelle Camacho, Barni Alejandro, Ayse Trifyllis and Polly Fong. Each belly cast came with a pregnancy portrait done by photographer
Stanley Ong
.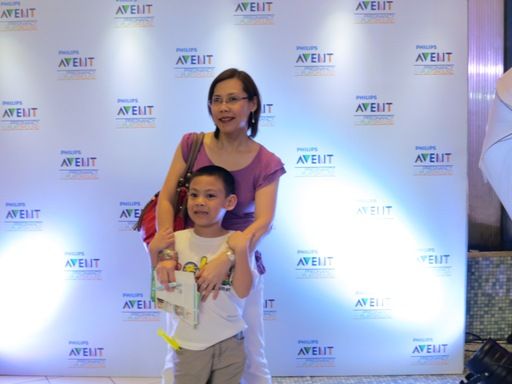 Expectant moms also had their pregnancy portraits done by professional photographers for free. They could also write a letter to their future babies at the
Mommy Mailbox
while listening to a soothing classical music at the
Baby Music Lounge
.
New Baby
There was a breastfeeding lounge at the New Baby Area. Moms and kids also enjoyed creating lovely bib art as a special bonding moment. Too bad, I wasn't able to take pictures of these.
Growing Baby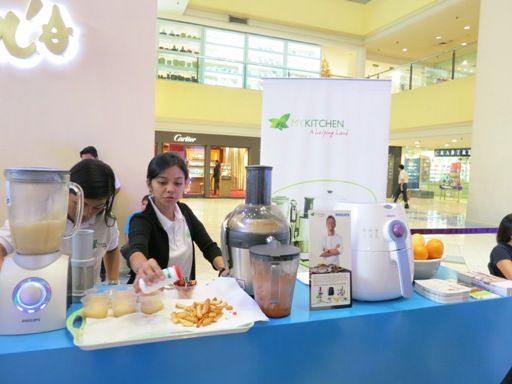 In the Growing Baby Area, kids were busy making scrapbook pages and coloring Truman the Rabbit in the
Scrapbooking Area
, while moms got lovely makeovers from
Goody's
beauty experts. There was also a small play area for toddlers courtesy of Gymboree. There were fruit and vegetable smoothies from the
Juice Bar
, too, for everyone.
Mom's Best Choice Exhibit
Mom's Best Choice Exhibit
revealed the results of a survey where Philips AVENT was named as the number one brand recommended by mothers. Philips AVENT products were on display the entire day.
Ms. Maricel Laxa-Pangilinan
The part I've been waiting for finally came, the parenting talk given by
Ms. Maricel Laxa-Pangilinan
. The talk was short but meaningful. Her wisdom, coming from her experience of being a mom to five lovely children and her faith in God, was awe-inspiring. Her talk was entitled: "What Matters Most." According to her, there are four things that matter most in life; they are People, Purpose, Present, and Prayer.
People – Because of our busy schedules, we oftentimes just want our mommy duties get over and done with that sometimes we fail to see our children as people. According to her, we should always treat our children as people because that's the way we honor them.
Purpose – Parents should not impose their dreams and wishes upon their children. Our purpose is to guide them to be the best that they can be and not to impinge on their freedom.
Present – We should enjoy the present with our children and make things fun for them. Spending time with our children is one way of telling them that we love them. And her advice for moms: "Don't neglect yourself." We should love ourselves first for only in doing that can we impart love to our families more.
Prayer – Lift everything to God, including our concerns for our children and our fears and worries.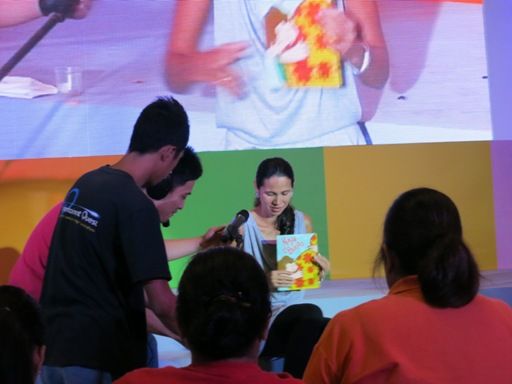 Ms. Maricel also answered questions from the audience and read her children's book
Kuya na Si Bunso
.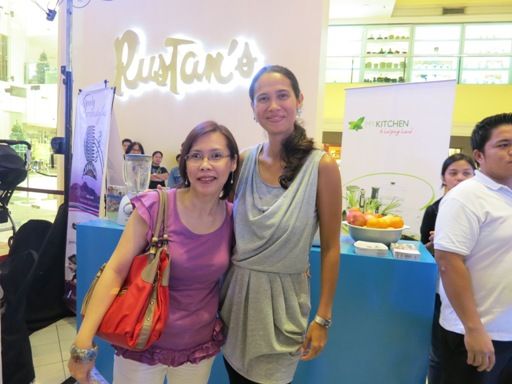 She also graciously posed with mommies who wanted a photo opp with her.
Aside from the parenting talk of Ms. Maricel Laxa-Pangilinan, there were also informative talks by childhood educator Lin Fernando of the Philippine Association for Childbirth Education, baby sign language instructor Jaymie Pizarro, and breastfeeding consultant Dra. Pat Kho. There was also a cooking demo with Chef Mitchie Sison, a Truman mascot performance and a magic show; we were not able to see these because we had dinner after Ms. Maricel's talk. Raffle prizes were also given to lucky guests.
The following sponsors made Philips AVENT: From Pregnancy to Playground possible: Philips AVENT, Goody, Aprica, Gymboree, Soyami Soya Chips, Stanley Ong Photography, Philips, Mommy Mundo, Philips Sonicare, Mamasteart.com, Mothercare and Chef's Classics.