This time last year, I was asked to review two Paper Jamz toys: an electric guitar and a drum set. My son was crazy about these toys. They're ultra thin and light because they're made of paper and cardboard, but they sound like the real thing. We had to return those toys, though, so my son's happiness was short-lived.
Yesterday, after getting my son's report card for the first trimester, my husband allowed my son to choose a toy that he likes at Toys R Us because of his excellent grades. Now, he is the proud owner of this Paper Jamz guitar; he played non-stop the whole afternoon yesterday. That's how much he loves his new toy.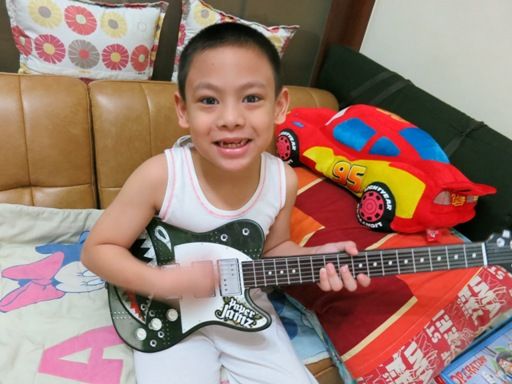 Now, don't ask me how I was able to work at home yesterday with all the noise the guitar created. I actually couldn't concentrate on my work, but I had to allow him to play with his new toy because it's his reward for doing well in school. Sometimes, he plays the demo music so loud as if Ampeg Amplifiers are attached to it. Good thing I was able to submit my report on time, so all is well.