Do your kids resist taking medications? Have you tried all ways to make them drink their medicines but still end up having resistant children? Well honestly, you can't blame them. Some drugs leave a bitter aftertaste in the mouth, which makes taking medications traumatic. I am lucky that I don't have that problem with my 6-year-old son. Ever since he was a baby, giving him medicines was easy-peasy. And now that he's older, he actually looks forward to his daily dose of vitamins. He particularly likes taking his chewable Ceelin vitamin C from Unilab because he feels he's only eating candies.
New and Fun Vitamin C for Children
I knew my son would be excited to to try Unilab's latest offering for kids, VitaPops! VitaPops is the most fun and exciting Vitamin C in the market because it comes in pop-rocks format, that is, it fizzles and pops inside the mouth. This is an experience that kids will surely enjoy. Children as young as 4 years old can already take and enjoy VitaPops.
Pop Rockin' Field Trip Event
We were actually supposed to attend the Pop Rockin' Field Trip event of Unilab in Active Fun last month for the launch of VitaPops, but we backed out at the last minute because my son was forbidden by his doctor to jump and run for the time being because of his hip problem, things that I was sure he would do had we gone to Active Fun.
There were mom-to-mom discussions during this event led by VitaPops celebrity moms, TV host and former VJ Donita Rose and TV host and personality Daphne Oseña-Paez. Dr. Liz Inciong, a general pediatrician and the Associate Active Consultant at Institute of Pediatrics and Child Health was also present to answer questions about VitaPops.
Product Sampling
We were given a few sachets of VitaPops last week, and my son couldn't wait to try them. I hurriedly took pictures of the VitaPops samples before my son consumed all of them. Lol!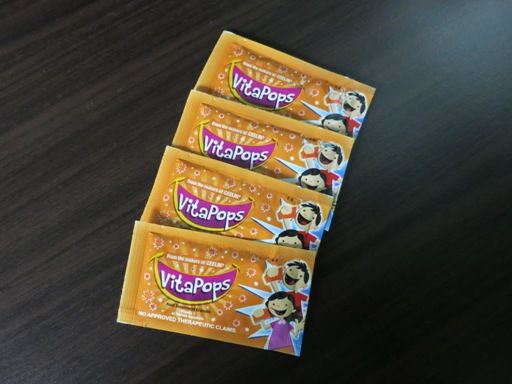 What My Son Has to Say about VitaPops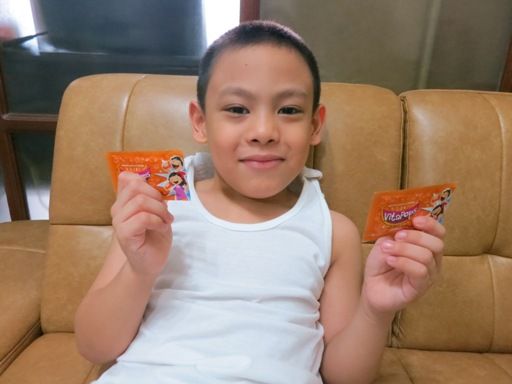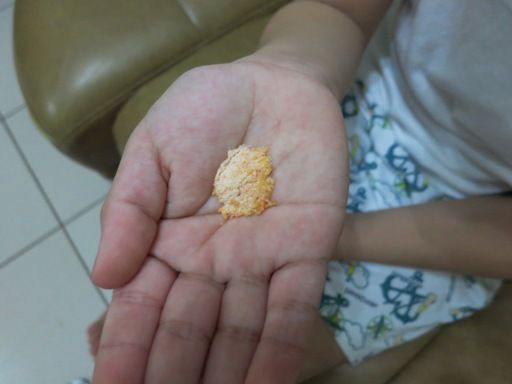 The popping/crackling sound inside his mouth while taking VitaPops fascinated him. He said the VitaPops granules were "jumping" inside his mouth. And to relive the experience, he would ask for another sachet of VitaPops, which I would gladly give him. Nope, I wasn't worried at all that he'd get overdosed because Vitamin C is water-soluble; any excessive intake will just be excreted through the urine.
What I Like about VitaPops
• It has a colorful packaging that kids will surely love.
• It is convenient for moms and kids to bring around because it comes in a single-dose sachet.
• It has 1/5 the sugar content compared to regular vitamins.
• It is non-acidic because it is formulated with Sodium Ascorbate; it can be taken on an empty stomach.
• It is a fun way to boost kids' immune system.
Who says healthy can't be fun?
VitaPops is available in all leading drugstores nationwide. It costs PHP10 / sachet. VitaPops can be taken once or twice a day, or as directed by your pediatrician.