I've been shopping for our groceries at Robinsons Supermarket in Robinsons Galleria for four years now, and in those four years, my groceries were always placed in plastic bags. Well, not anymore. My groceries are now neatly packed in cardboard boxes.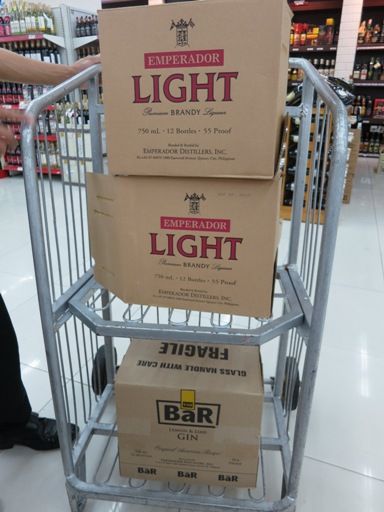 Three Saturdays ago, while doing my weekly grocery shopping, I spotted this sign near the cashier.
Well, there are typo errors here. The Quezon City ordinances that should have been posted at the sign are
SP-2103, S-2011
and
SP-2140, S-2012
.
SP-2140
is known as the "
QC Plastic Bag Reduction Ordinance
"; it regulates the use of plastic bags in Quezon City.
SP-2103
, on the other hand, regulates the use of plastic bags in business establishments operating in Quezon City.
Under SP-2140, customers are encouraged to bring their own recyclable/reusable bags while shopping or to bring an old plastic bag that business establishments will replace with a new one. Those who will not bring recyclable/reusable bags or old plastic bags will be charged Php2.00 for each new plastic bag. Under SP-2103, business establishments in Quezon City who are using plastic bags in their business transactions should conspicuously display this notice: "Save the Environment, Bring Your Own Recyclable/Reusable Bags."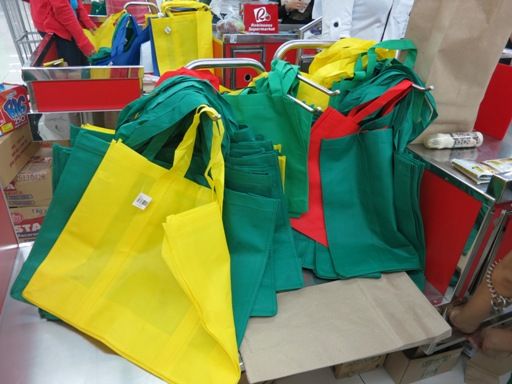 At Robinsons Supermarket in Robinsons Galleria, you now have a choice if you want to use plastic bags, eco bags, paper bags or cardboard boxes for your groceries. Eco bags are available at the cashier for less than Php100.00.