If there's something I really miss when we started living in a commercial district, it's the sight of buko vendors on the streets. That's where we usually get our supply of fresh coconut water or buko juice. Nowadays, we don't need to go to the wet market or wait for the buko vendors peddling their goods along the streets. That's because there are now stalls in the mall and even in supermarkets that sell this refreshing and nutritious coco water. One particular stall we have discovered and went gaga over is Coco Fresco.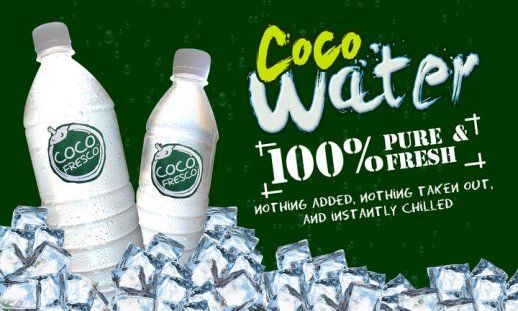 Photo credit: Coco Fresco
Yes, you heard that right! We're going crazy over Coco Fresco. It was actually my husband who introduced me to the Coco Fresco stall at SM Megamall. Their office is near this mall, and each time they're having lunch there, he and his male friends would drop by this stall to buy 1 liter of fresh buko juice for each of them, and they would consume all of that in one sitting.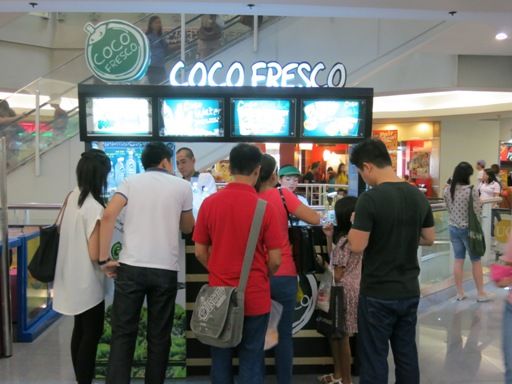 Coco Water is 100% pure, natural coconut water, which comes in three sizes (250ml, 500ml and 1L plastic bottles). It has no preservatives, so customers are advised to drink it right after the purchase.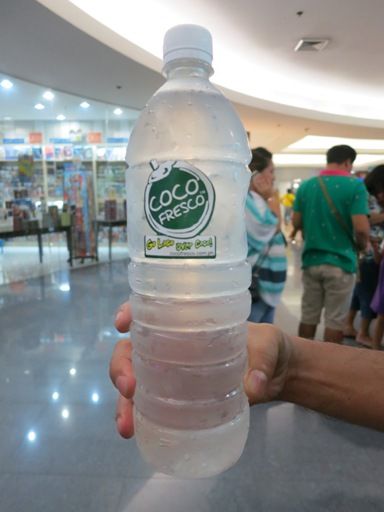 Coco Fresco buko juice, Php70.00 (1 liter)
Coco Shake
, on the other hand, is a blend of coco water, coco meat, sugar, milk and ice. You can have plain Coco Shake, or you can have any of the following flavors added to your Coco Shake: pandan, ube, strawberry, caramel and chocolate. Coco Shake is available in 12oz., 16oz. and 22oz. sealed plastic cups.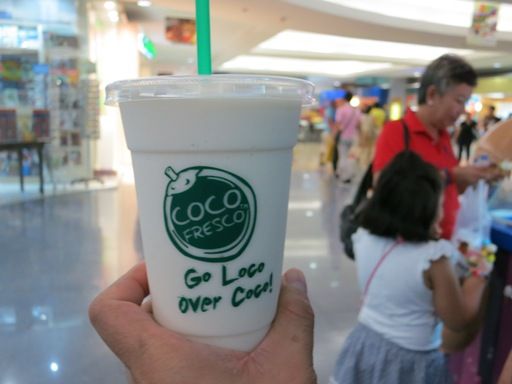 Coco Shake
Hubby made me try this plain Coco Shake. What I liked about it is that I could really taste the coco meat, the ice was blended very fine and it wasn't too sweet. Next time, I would love to try the pandan flavor.
According to Coco Fresco's website, the following health benefits can be derived from coco water:
• It keeps the body cool.
• It naturally replenishes the body's fluids.
• It carries nutrients and oxygen to cells.
• It helps keep skin soft and smooth.
• It increases metabolism and promotes weight loss.
• It gets rid of toxins in the body.
• It boosts the immune system.
• It balances the body's pH level.
• It helps control diabetes.
• It treats kidney and urethral stones.
• It boosts circulation.
Photo credit: Coco Fresco
You can also opt to have chia seeds added to your Coco Shake. Aside from adding a nutty and crunchy texture to your favorite Coco Shake, it also makes your already healthy drink healthier because chia seeds are loaded with omega-3, fiber, antioxidants and other vital nutrients.