Did you know that 80% of women are wearing the wrong bra size? I know I'm one of those women because I don't remember ever measuring my band size and cup size. I didn't even know that I have to do that. In the past, I usually just relied on the salesperson's estimate on what bra size I should try on and ask for a bigger or smaller size depending on how the bra that I was initially made to try fit.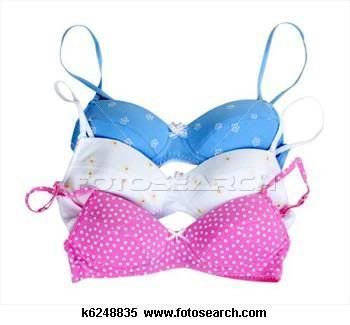 And just when I thought I knew my bra size already, I was hit with the realization that my size would vary depending on the styles or brands of bra that I'd be buying. This means that I should choose the right bra size before making a purchase because I might end up regretting what I bought. Women wearing the wrong bra size will experience many problems, such as neck aches, shoulder aches, back aches, skin irritation and breast pain, among others.
To prevent experiencing physical discomfort, here are a few tips on how to measure bra size:
1. Wear your most comfortable bra before taking any measurement.
2. Place the tape measure around your body just below your breasts and take a measurement in inches. Add 5 inches to this measurement and round off to the nearest even number. This is your band size.
3. Now, place the tape measure around the fullest part of your breasts then subtract this measurement from your band size. If the difference is 1, then your cup size is A, if the difference is two, then your cup size is B, and so on.
Before buying the bra you've been eyeing, make sure that:
1. There's no bulging out of the sides or the top of the bra. When this happens, go for a bigger cup size.
2. There's no space in the cups or they don't cause wrinkling of the fabrics. When this happens, go for a smaller cup size.
One important piece of advice that always works for me is this: Choose a bra that is not too loose or too tight. At the end of the day, comfort matters more than anything.