Cebuana Lhuillier celebrated its 25th anniversary by way of a free concert held exclusively for its 24k cardholders. The Pistahang Cebuana Pasasalamat Concert was Cebuana Lhuillier's way of thanking their loyal customers for their continued patronage.

This concert was held at the Smart Araneta Coliseum last Tuesday, August 28, 2012. I was there with my husband, who served as my official photographer. The show was hosted by Shalala and Tess Bomb. Guests artists included
Sarah Geronimo, Gerald Anderson, Rachelle Ann Go, Mark Bautista, Erik Santos, Anja Aguilar and the G Force Dancers
.
There were games and raffles before the concert. Many 24k cardholders who participated in the games went home happy because each group won Php25,000 cash, while the losing teams were given consolation cash prizes.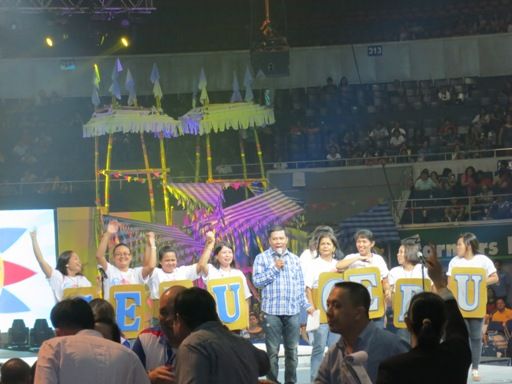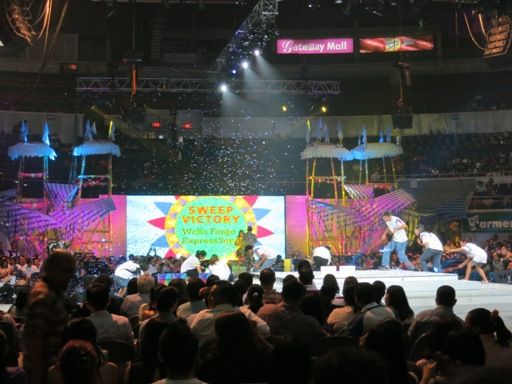 There was a marching band that provided brief intermission numbers. There were also three
higantes
(paper mache giants) on stage dancing to the music being played by the marching band.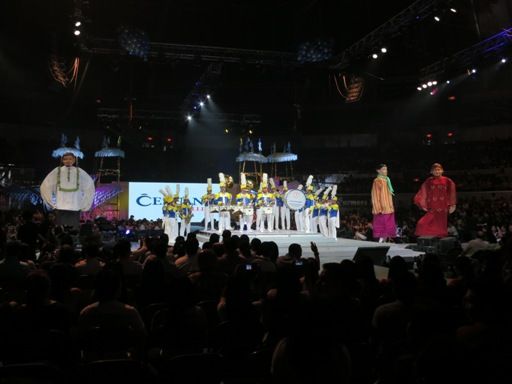 The Lhuillier brothers also went up the stage to personally thank everyone for their continued support to Cebuana Lhuillier.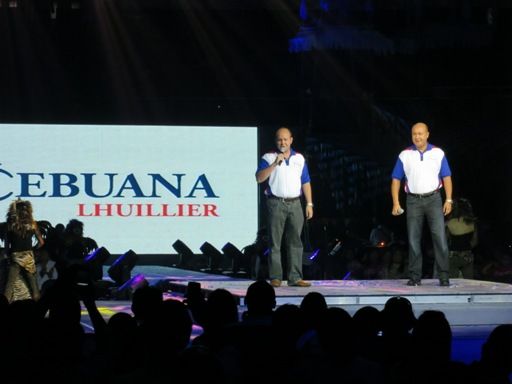 Philippe Andre Lhuillier and Jean Henri Lhuillier
Then the concert began with a coloful dance of the G Force Dancers followed by a presentation of all the Filipino workers who are the loyal patrons of Cebuana Lhuillier.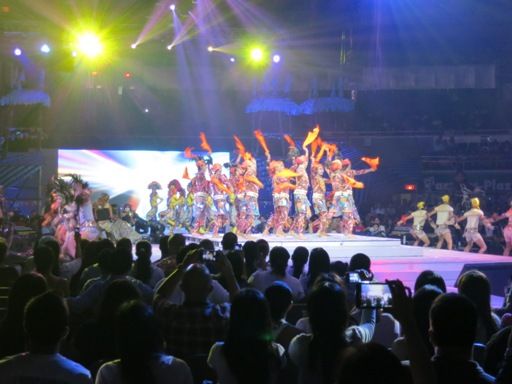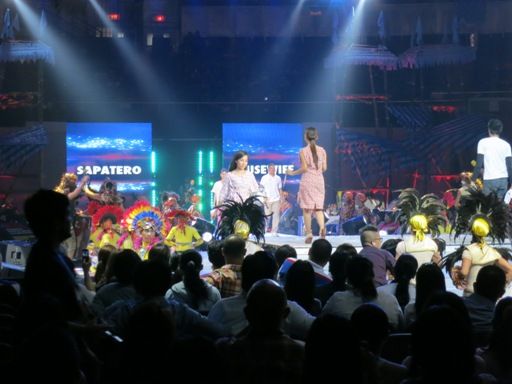 The crowd went crazy when Sarah appeared on stage followed by the other guest performers.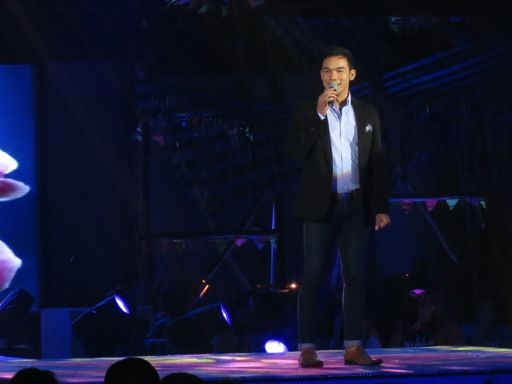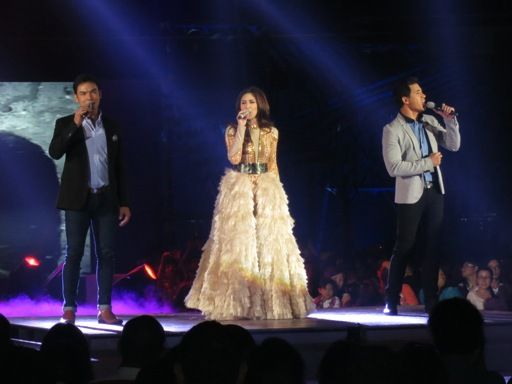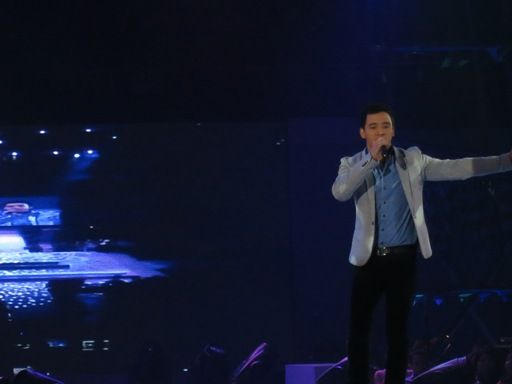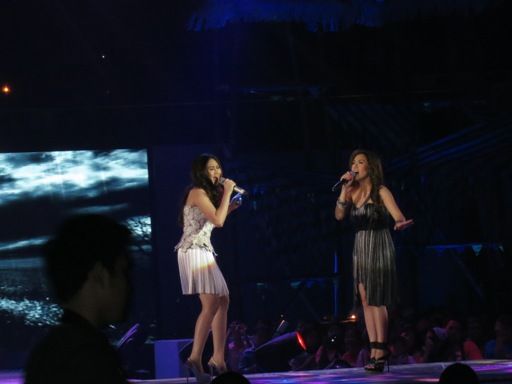 Cebuana Lhuillier also announced its 2.5 millionth 24k Cebuana card member who was awarded Php25,000 cash and other prizes.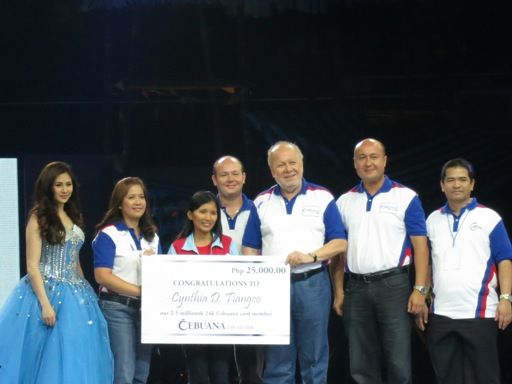 The 2.5 millionth 24k Cebuana card member with the Lhuilliers
Other raffle winners were personally drawn by Mrs. Lhuillier and her daughters.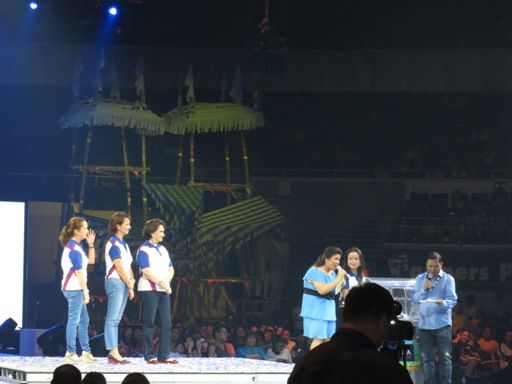 There were loud shrieks from the female fans when Gerald Anderson's name was called. He danced and sang live with Sarah Geronimo.
0885, 0897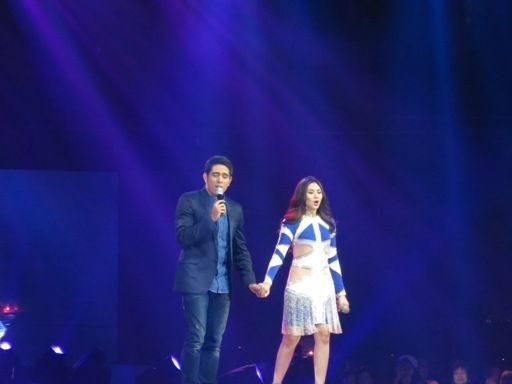 My camera went dead after Gerald's performance, but the concert would soon be over, so I was saved by the bell. The concert was a huge success, judging from the number of occupied seats at the Smart Araneta Coliseum.
The Pistahang Cebuana Pasasalamat Concert was sponsored by Cebuana Lhuillier in cooperation with ABS-CBN Multimedia, Global News Network (GNN), Malayan Insurance and Wells Fargo Express Send.
Happy 25th anniversary, Cebuana Lhuillier!