Just sharing a proud mommy moment when my 6-year-old son joined the Sunshine Kids of the Harvesters Christian Fellowship during praise and worship last July 29, 2012. At first, he was hesitant to join because he wasn't really an active Sunshine Kid member, but I convinced him to participate by telling him he'd be able to use his Dad's iPad when we get home. That strategy worked!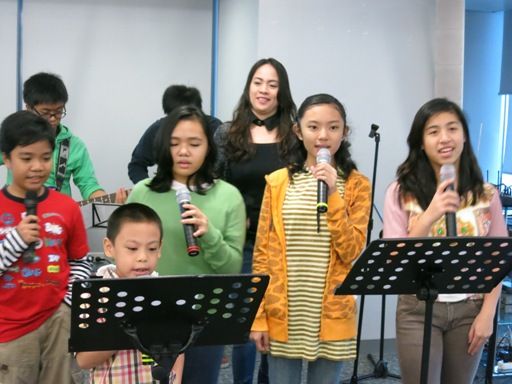 During rehearsal; that's my son wearing a checkered polo shirt
During praise and worship
I always get goosebumps when I see my son perform. I guess all moms are like that. I also look forward to seeing him more on stage or in front of an audience in school and in church.