Hubby and I went to Chef & Brewer Café and Restaurant last July 27, 2012 to chill out and relax. Our 6-year-old son is now allowing us to go on a movie date or dinner date every once in a while on one condition: his Dad should leave his iPad at home so he could use it to play games. Smart kid, huh?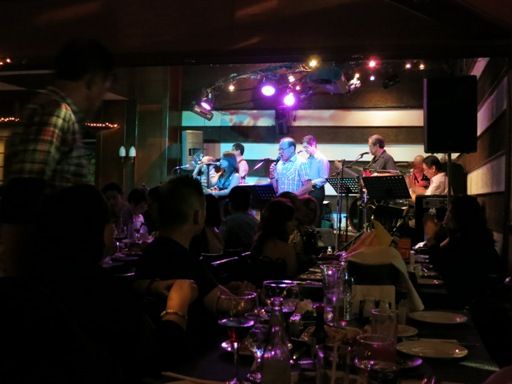 Aside from the delicious food we ordered at Chef & Brewer (see my review of this restaurant
here
), we also enjoyed watching the band play oldies music. The entire place came alive when the band started playing. The place was jampacked that night, and everybody was having a good time.
Watching the band members on stage playing beautiful music together actually reminded me to check for Rickenbackers at musician's friend. You see, my son loves musical instruments, and I would like to see if he'd be interested in playing a Rickenbacker guitar, too.
We stayed at Chef & Brewer for a little more than two hours. It was a good date night, and we hope to do it again, that is, if the little boy permits us to do so.