We got to try the cool and coloful Masatami Shave Ice at Robinsons Galleria last May. The little boy had Rainbow Hawaiian Shave Ice then, while I had Buko Pandan Shave Ice. This was what our young man looked like when he first tasted Masatami Shave Ice.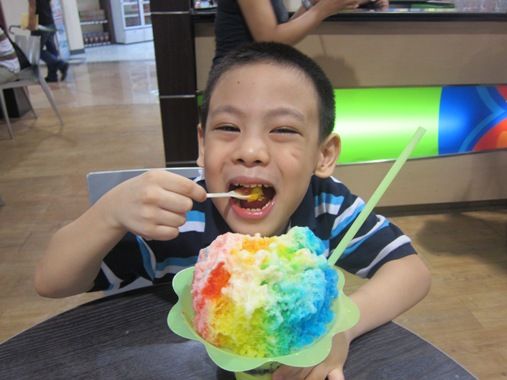 Large Rainbow Hawaiian Shave Ice with all the add-ons
We passed by Masatami Shave Ice again at Robinsons Galleria last August 15, and the little boy requested for another round of Masatami Shave Ice. This time around, he wanted a Blueberry Hawaiian Shave Ice with vanilla ice cream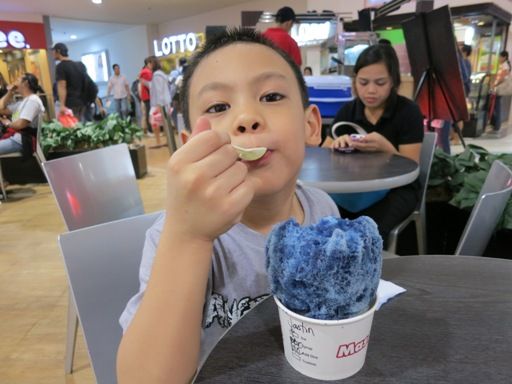 Large Blueberry Hawaiian Shave Ice with vanilla ice cream, Php75.00
He wasn't able to finish his large cup, but what he had was more than enough to satisfy his sweet cravings.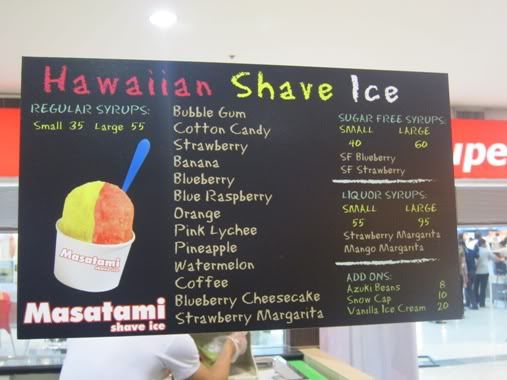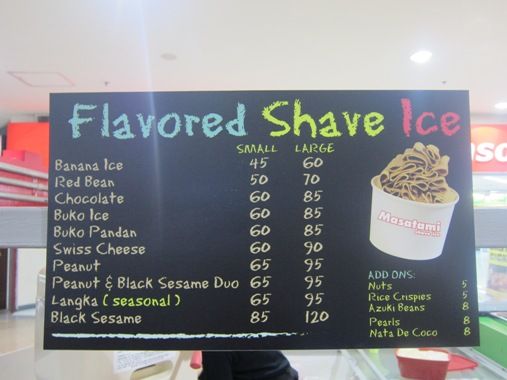 You have two choices at Masatami. You can order
Hawaiian Shave Ice
or
Flavored Shave Ice
. For the
Hawaiian Shave Ice,
you can choose what syrup flavor/s and add-ons you like. They have
regular syrups
(bubble gum, cotton candy, strawberry, banana, blueberry, blue raspberry, orange, pink lychee, pineapple, watermelon, coffee, blueberry cheesecake and strawberry margarita),
sugar-free syrups
(blueberry and strawberry) and
liquor syrups
(strawberry margarita and mango margarita). Add-ons for the Hawaiian Shave Ice include azuki beans, snow cap and vanilla ice cream.
Flavored Shave Ice doesn't need syrup flavors because as the name suggests, the shave ice is already flavored. Add-ons for the Flavored Shave Ice include nuts, rice crispies, azuki beans, pearls and nata de coco. Flavors are as follows: Banana Ice, Red Bean, Chocolate, Buko Ice, Buko Pandan, Sweet Cheese, Peanut, Peanut & Black Sesame Duo, Langka (Seasonal) and Black Sesame.
Masatami Shave Ice
Level 1 (in front of Robinsons Supermarket), Robinsons Galleria
Quezon City