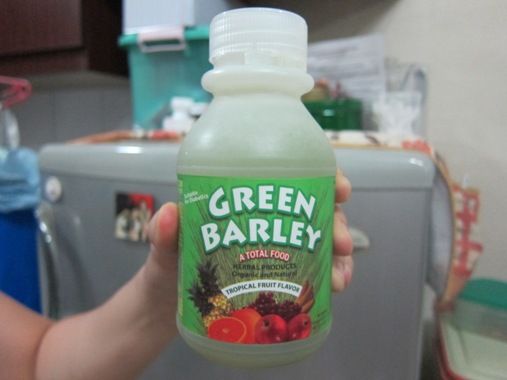 I've been taking Green Barley for four months now primarily because of its health benefits. Green Barley has minerals, vitamins, enzymes and amino acids. The nutrients in Green Barley are as follows:
• 11 times the calcium in cow's milk
• 5 times the iron in spinach
• 7 times the Vitamin C in oranges
• 2 times the beta carotene in carrots
• 80mg of Vitamin B12 per 100 grams.
According to Healthwealth International Corporation, Green Barley is a total food. "The real power of Barley grass is found in the combination of all the nutrients making it a whole food concentrate as close to its natural state as possible and thus supplies the nutrients in a natural proportion."
I have also learned from research that Green Barley is also used by health care practitioners for just about any ailment. It helps people lose weight, gives longevity, prevents aging, increases energy, boosts immunity and improves sleep.
The Benefits I Got from Taking Green Barley
I can honestly say that I'm reaping the benefits of Green Barley. I used to have a hard time pooping and sleeping at night, but after having taken Green Barley regularly, I am not constipated anymore and the quality of my sleep has improved. I have also managed to maintain my weight.
How to Take Green Barley?
• Add water to the top of the label.
• Shake well until contents completely dissolve.
• Never use hot water as it destroys live enzymes.
• Take on an empty stomach at least 20 minutes before any meal or two hours after any meal.
• Keep it tightly closed and refrigerate after opening or when mixed with water.
• Must be consumed within a week to avoid spoilage
Recommended Dosage
• 30 ml = 2 caps for teens/adults once a day
• 15ml = 1 cap for kids once a day
• 0.5ml to 1ml for babies once a day
• Take 3x a day (with health problems)
Price: Php250.00 to Php270.00